While you might be layered up with jumpers and blankets at home this season, there are plenty of brilliant winter cruise destinations you could explore. Whether it's close to home or on the other side of the globe, there are plenty of winter cruises to choose from – some perfect for embracing the cold, and others for escaping it. From immersive expeditions to relaxed cultural experiences, there winter cruise destinations for every kind of adventurer. Plus, with award-winning luxury cruise lines to sail with during the colder months, exploring these winter cruise destinations has never been so extravagant.
So, pull out your calendar and maybe Google Maps, because you'll be planning your next luxury winter cruise in a matter of moments. Read on and discover which winter cruise destination is perfect for you and your group of travellers.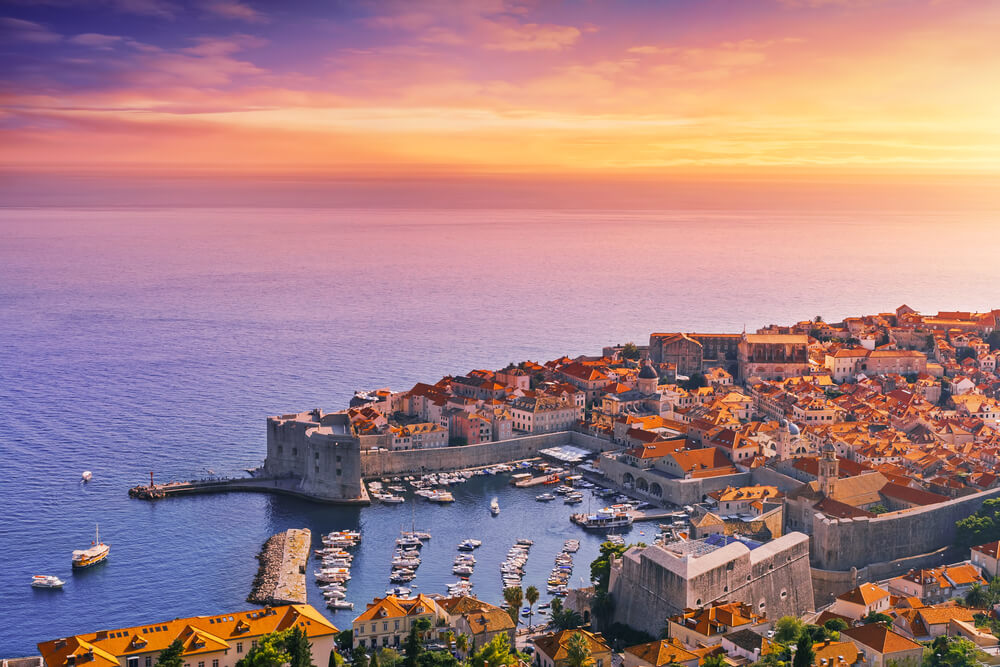 The Mediterranean
A sensational escape at any time of the year really, the Mediterranean is a perfect winter cruise destination for the Australian explorer. With so many sun-soaked coastal towns just waiting for your visit, Mediterranean cruises are wonderful for those who want to escape the cold and prefer to get in some much-needed vitamin D. The only real question is which direction you want to go! Venture east and fall in love with the idyllic Greek Isles or the mesmerising Dalmatian Coast. Travel west and experience the culture-packed cities in Italy or let your cares fade away in the beautiful city of Barcelona. An excellent winter cruise destination for any Australian, the Mediterranean is an absolute must for any adventurer.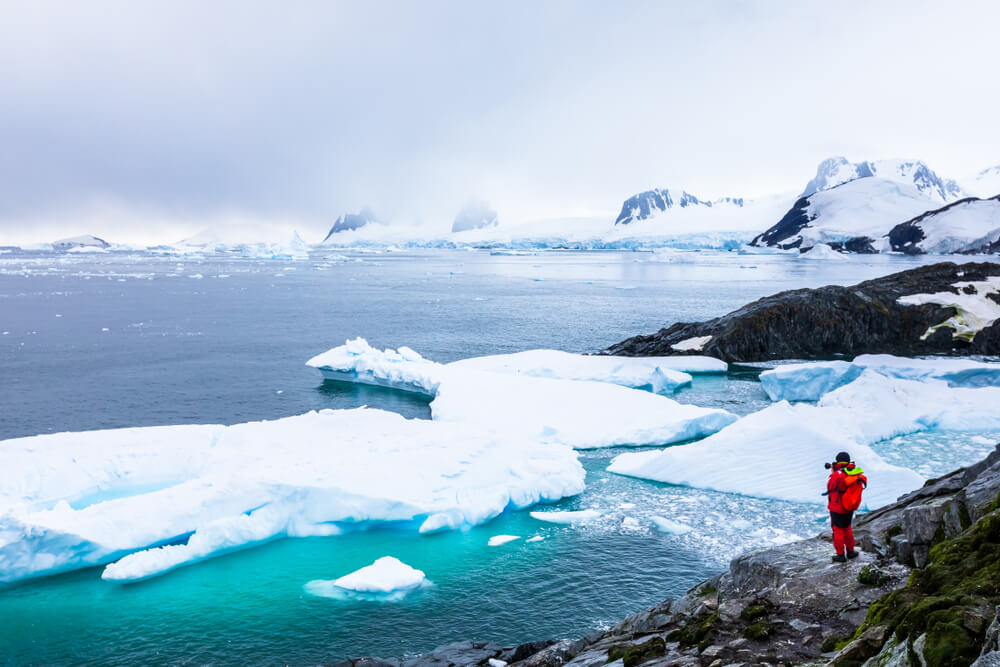 Antarctica
Considered the final frontier for many well-travelled explorers, Antarctica remains a top expedition cruise destination. Though, with temperatures and weather becoming uninhabitable during the winter months, you can only explore Antarctica during their summer months. Regardless, there is a splendid selection of luxury expedition cruise lines including PONANT and Silversea that specialise in venturing into this region. With noticeably harsher waters, specially designed ships need to be created to sail to Antarctica safely. As such, availability can become quite limited if you don't book well in advance. From enchanting rafts of penguins to snow-capped mountains, be sure to check out the latest Antarctica cruises today.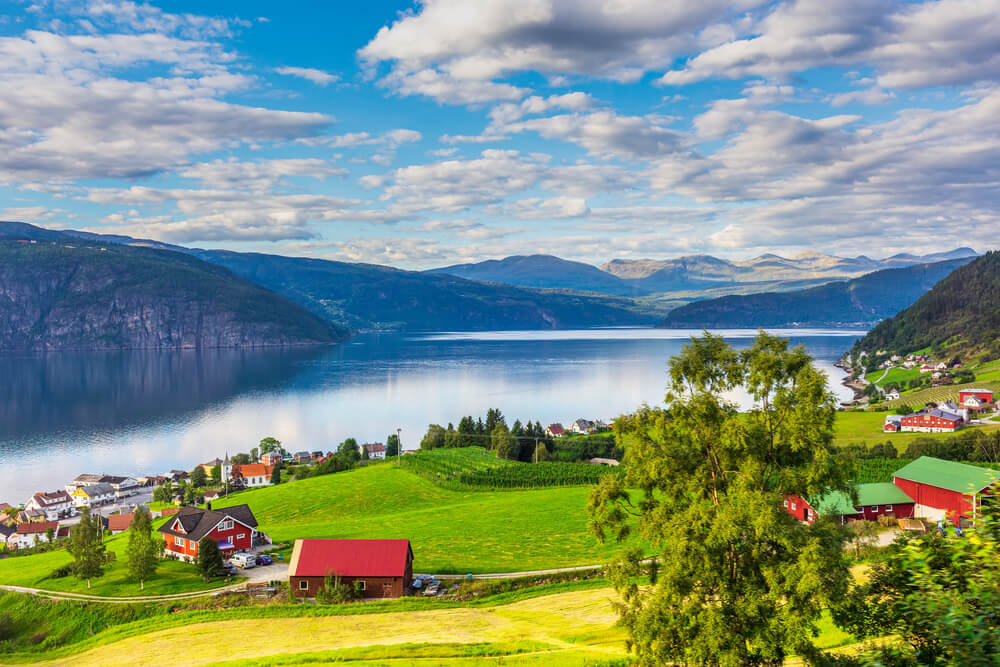 Norway
Boasting centuries of history plus awe-inspiring natural wonders, it's easy to see why Norway is such a popular winter cruise destination. Whether you want to stay south or venture into the Arctic Circle, extraordinary moments await no matter where you choose to sail. Plus, with iconic cruise lines such as Hurtigruten specialised in exploring the entire coast of Norway, deciding how best to sail has never been easier. Connect with whimsical port towns or journey through vibrant cities, then gaze upon truly majestic fjords. Every second on a Norway cruise is nothing short of magical.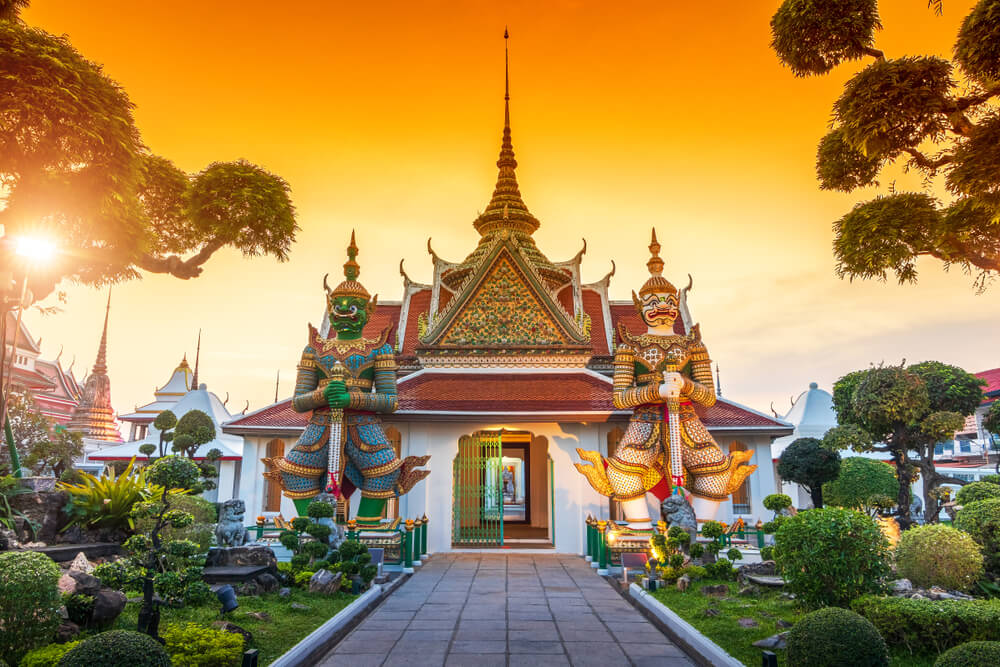 Bangkok
As the capital of Thailand, Bangkok does not disappoint! If you prefer to stay nice and warm during the winter months, then Bangkok (or really most of Southeast Asia) is a brilliant place to travel. From mesmerising Buddhist temples, delectable food markets, to a gorgeous grand palace, Bangkok really does have it all. Whether you are visiting Bangkok for a day or planning to stay for a while, this bustling city highlights the very best of what this marvellous region has to offer.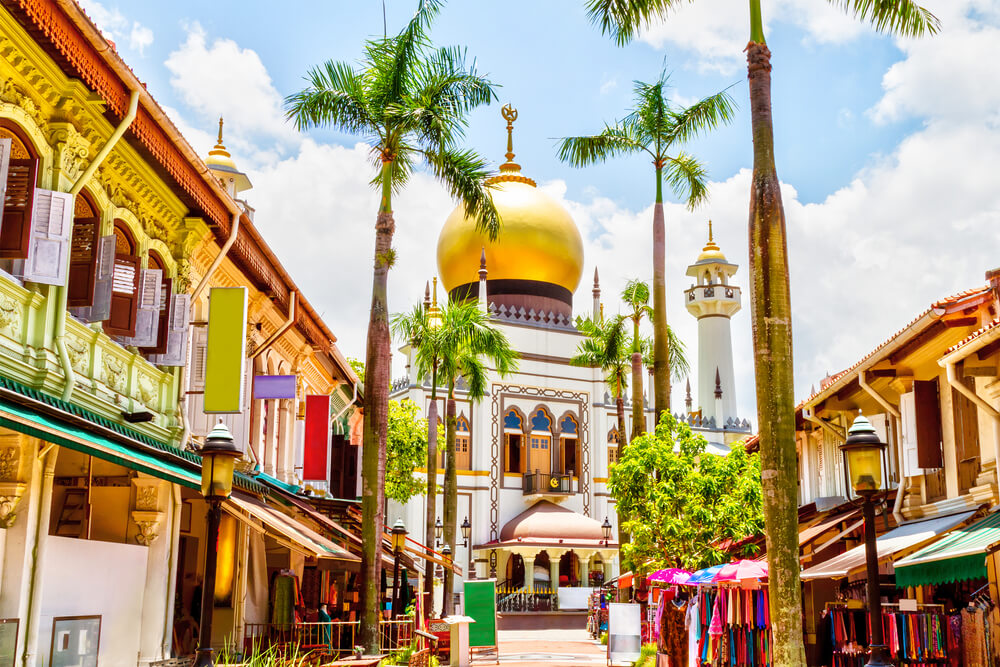 Singapore
With hundreds of voyages sailing into this excellent city every year, it's no wonder why Singapore has rapidly become one of the top winter cruise destinations for many voyagers. Offering generally warm to hot temperatures all year round, Singapore is a perfect location to escape the winter cold. What's more, Singapore has an abundance of exhilarating activities and things to see or take part in. Explore the floral wonderland that is Gardens by the Bay. Walk beside vibrantly painted buildings and order up a storm at Kampong Glam. Experience one of the world's best infinity pools and check out the jaw-dropping view at Marina Bay Sands. A perfect melting pot of cultures and global traditions, Singapore has undoubtedly cemented itself as one of the best winter cruise destinations.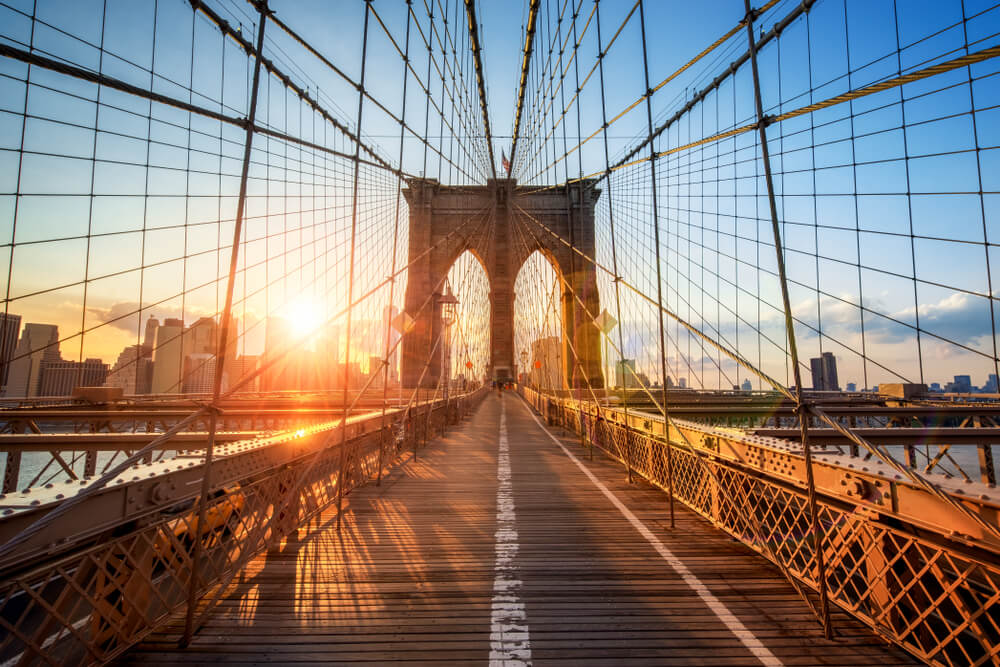 New York
Whether you plan to go during Christmas or just want to explore the city that never sleeps during its warmer months, New York needs to be at the top of any travellers bucket list. With instantly recognisable landmarks you've seen in countless Hollywood films, New York is the beating heart of metropolitan America and a must-visit for any city-exploring junkie. Unwind and go people-watching in Central Park. Watch a bombastic theatre production on Broadway. Have some heart-pumping fun and excitement at Coney Island then order up a classic New York pizza slice. There is so much to see and do in New York that it understandably commands multiple visits. If you're looking for perfect winter cruise destinations, New York needs to be your first choice.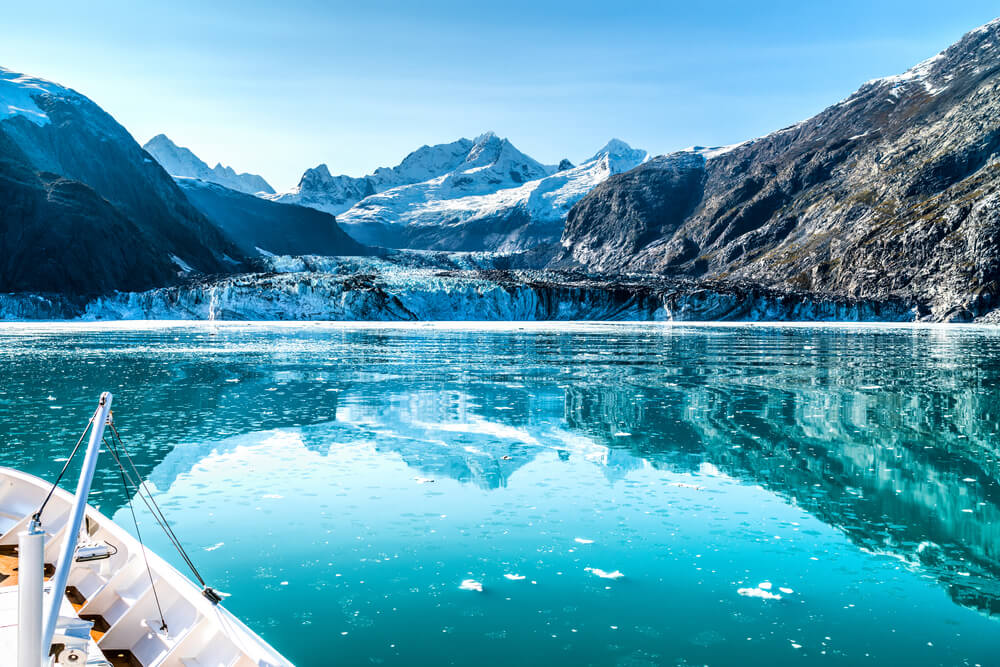 Alaska
Brimming with wondrous splendour and truly spectacular natural beauty, Alaska cruises are a top winter cruise destination for any Australian. With seemingly endless untouched wilderness across the region, each adventure in Alaska will always bring something. From magnificent glaciers, and awe-inspiring national parks, to fascinating indigenous cultures, Alaska cruises aim to inspire the imagination at every moment. Plus, with award-winning cruise lines Holland America Line, Celebrity Cruises, and Cunard offering a sublime array of itineraries, booking your next Alaska voyage is easy.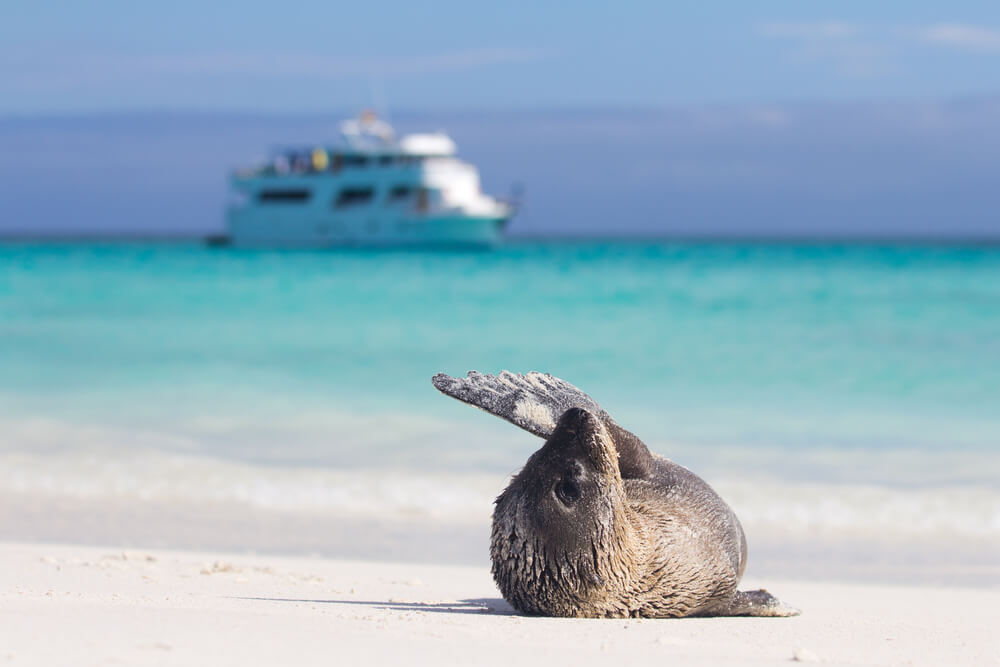 Galapagos Islands
In the mood to discover one of the last bastions of wildlife unhindered by human life? Then we encourage you to book a cruise to the Galapagos Islands. Located off the coast of Ecuador, the Galapagos Islands offer unmatched adventure and encounters with extraordinary endemic wildlife. Go diving and encounter beautiful aquatic creatures. Explore the coast and see colonies of seals. Venture inland on a hiking trail and become immersed in the forests as you go birdwatching. A relatively new destination to travel, sailings to the region are quite limited. So, be sure to book fast and to book early if you want to visit the Galapagos Islands anytime soon.
Discover the right luxury winter cruise with Discerning Traveller
Planning your next escape is simple when you have an expert by your side. Whether you are booking a bucket-list winter cruise or need help picking the perfect world cruise, Discerning Traveller can help find the right itinerary for you. Contact our team today by calling 1300 950 622 and one of our amazing travel consultants can organise a bespoke package that suits your particular needs. Sail in style and book stress-free with Discerning Traveller.