What to pack for your Europe river cruise
No Europe river cruise guide is complete without a packing list! When packing for a European river cruise, guests should consider a few essentials to ensure a comfortable and enjoyable journey.
Start with weather-appropriate clothing, including layers for varying conditions, as European weather can be unpredictable.
Pack comfortable, casual clothing for everyday activities on the ship and during shore excursions. Jeans, shorts, t-shirts, and lightweight pants are good choices.
Include some dressier attire for evening dinners and special events. A cocktail dress or collared shirt and slacks are suitable for these occasions.
Hats and sunglasses are crucial to protect yourself from the sun during excursions.
Swimmers are important for those who want to enjoy the ship's pools and local waterways when docked at port.
Don't forget comfortable walking shoes for shore excursions, as well as formal attire for special onboard dinners.
A lightweight, waterproof jacket and an umbrella can come in handy.
Toiletries and prescription medications should be packed, as well as electrical converters and adapters to charge devices.
Include basics like adhesive bandages, pain relievers, motion sickness medication, and any personal medical items you require.
A small, lightweight backpack is handy for carrying essentials during shore excursions.
Travel documents such as passports, visas, and cruise itineraries must be kept secure.
Consider some local currency for small purchases in port, a refillable water bottle, and a daypack for excursions.
Packing smartly ensures that guests are well-prepared to make the most of their European river cruise experience. Remember to check the specific dress code and amenities provided by your cruise line, as these can vary.
Top Tips for Europe River Cruises
Embarking on a Europe river cruise from Australia is a dream journey that promises unforgettable moments and cultural discoveries that are sure to remain with you for life. But here's a quick Europe river cruise guide and tips to keep in mind when making the long journey to Europe from any Australian city.
Book your flights and cruise early
Flying out of Australia in the European summer can be expensive, so get in early and book your flights to get the best savings. The same goes for your cruise. To get the cruise and itinerary you want, get in early and you will also likely benefit from some early bird savings. Discerning Traveller has a dedicated air department that can organise the perfect fly cruise package for you. Contact us today and we can organise flights to go along with your European river cruise for you.
Invest in packing cubes for additional convenience
Cruise cabins often have limited storage space. Packing cubes help you make the most of the available space by compressing your clothes and essentials. They are designed to fit snugly into your luggage, allowing you to bring more items without overloading your suitcase. Not only will you save room, but you'll also be able to perhaps fit an extra souvenir or two.
Don't try to see it all
Tempting as it may be, especially with a packed river cruise itinerary, try to take in the sights at a more relaxed pace to truly enjoy Europe's quaint little towns and villages. Be mindful and think ahead when planning your trip and don't physically exhaust yourself racing from one landmark to the next. Don't forget – it's still a holiday!
Bring cash
While most places have progressed to cards, cash still prevails in some places and might be the only accepted form of payment depending on where you go, especially in local markets and small shops. Also, consider that different countries might have different currencies besides the Euro. Be sure to review the countries you visit and try to exchange cash ahead of time.
Quiz your crew members for tips onshore
No better way to adventure like a local than from the eyes of people who've been there multiple times – the crew! Ask them where is the best place to eat, where to avoid, and their favourite landmarks and you won't go wrong.
Choose the right season
Consider the time of year you want to travel. Spring and summer offer pleasant weather and longer daylight hours, while the holiday season can be magical with Christmas markets. Summer is often the best time to explore the full splendour of the European landscapes, but crowds are more substantial, and some popular destinations can be quite busy.
Participate in excursions
Take advantage of the included shore excursions. They provide a deeper understanding of the local culture and history. With local guides often leading the way, you have the best chance to truly dive into each port of call compared to doing your own free-form exploration. But keep in mind that river cruises follow a strict schedule, so be punctual to avoid missing the ship – especially if you decide to explore on your own.
Wake up early
The best way to avoid the crowds is to get up and out early. This is especially so for cities such as Venice, Paris, and Rome where it can be a little too crowded by 1pm. The morning in particular is quite lovely, particularly in coastal towns before the tourists wake up and start their own adventures.
Respect local customs
Some customs may be unique and different so it is worth researching a bit about the local customs of the places you are visiting so you can be more mindful, especially when visiting churches, temples, or other religious sites.
Whether you're interested in exploring historic towns, enjoying scenic vistas, or experiencing European culture, follow these tips for a memorable and enriching travel experience.
Conclusion
A river cruise tour to Europe offers travellers a unique and enchanting way to explore the heart of this remarkable region up close and personal. With the convenience of unpacking just once and the opportunity to visit a diverse array of historic cities, gorgeous villages, and scenic landscapes, river cruises provide an immersive experience that is both relaxing and culturally enriching. From the stunning panoramas along the Danube to the romantic allure of the Seine and the rich history of the Rhine, each river brings its own set of wonders to discover.
Add to this the luxurious amenities, guided excursions, and culinary delights offered on board, and it's clear why travellers should seriously consider a Europe river cruise – a journey that combines comfort, adventure, and cultural exploration into an unforgettable and seamless vacation. With the help of this Europe river cruise guide, we hope that you're ready to take that next step to organise the dream holiday for you.
Discerning Traveller is your river cruise specialist with a dedicated and knowledgeable team that can help you choose the cruise line and itinerary that best aligns with your passion for exploration. We can organise river cruises, along with flights and accommodation to deliver a complete bespoke travel package, giving you complete peace of mind knowing there's a team who have already done the hard work to ensure you have a great time.
Looking for land-based products while in Europe, then check out our Europe land tours.
Contact our friendly team to discuss your next itinerary and let us help you make it unforgettable.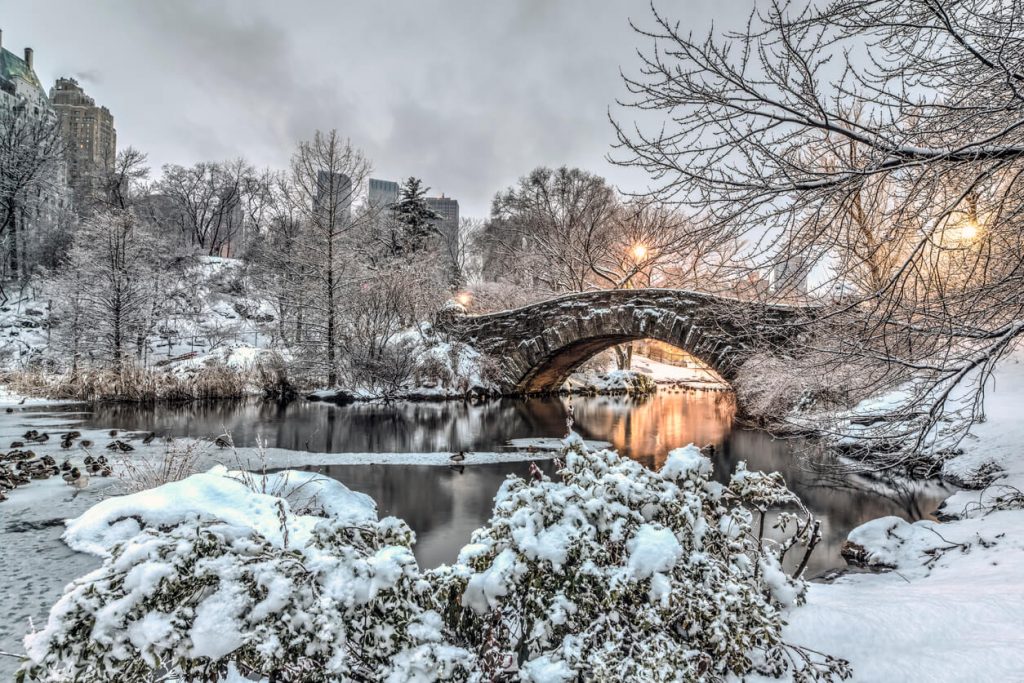 Visit the iconic city of New York on Christmas cruises
If you love watching Christmas Hollywood movies such as Elf, Miracle on 34th Street, or The Santa Clause, then naturally New York City is an absolute must for festive season cruises. From the sparkling lights across the bustling streets, the iconic Rockefeller Center Christmas Tree, or the must-try ice skating rinks just a few steps away, New York City is just as magical during Christmas as you see in the movies. What makes a Christmas cruise visiting New York even more special is the additional ports of call before and after this splendid city. Whether you're exploring the enchanting shores of New England and Canada or voyaging down the western coast to the sunny beaches of the Caribbean, a New York Christmas cruise will be packed with so much to see and do every single day.
Make sure your next Christmas is a magical one
No matter where you sail to, it's safe to say that going on a cruise during Christmas is your one-way ticket to unforgettable moments and special memories with your loved ones you'll cherish for many years to come. If any of these destinations suit your fancy, let an experienced travel consultant organize a brilliant Christmas cruise just for you. Contact us today by calling 1300 950 622 and one of our excellent travel consultants will be on hand in a matter of moments to plan with you a cruise that matches your personal preferences and budget.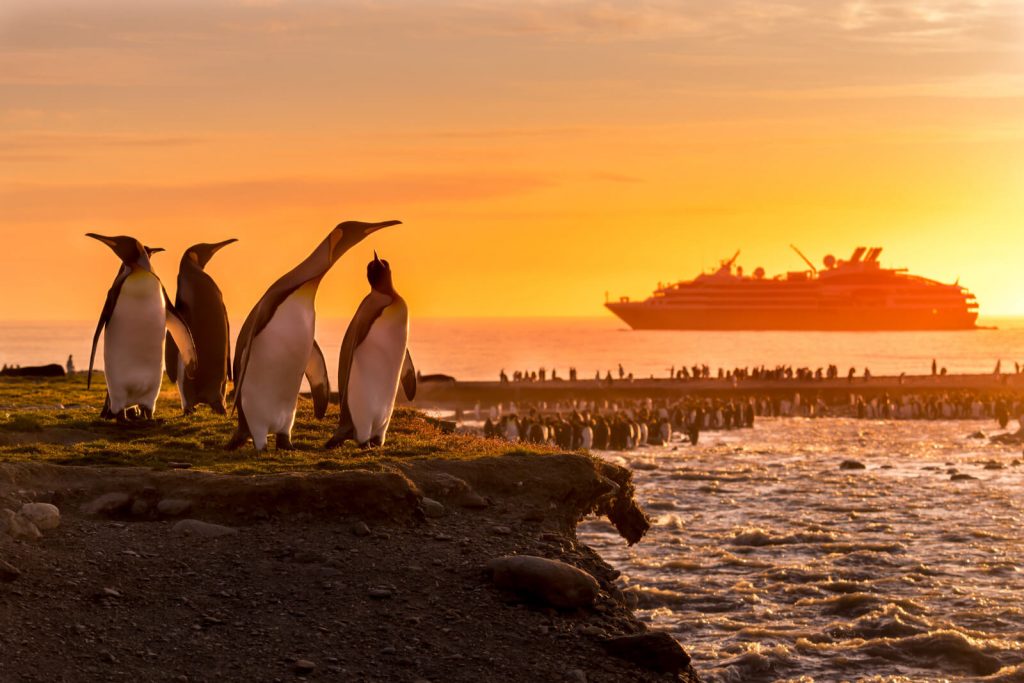 What to Pack for Antarctica
No Antarctica cruise guide is incomplete without a packing list. Packing for a trip to Antarctica requires careful consideration due to the extreme weather conditions and the activities you will be participating in. Aside from the obvious such as travel documents, insurance, cameras etc, here are some essential items to pack:
Warm layers such as thermal underwear, a fleece or wool sweater, and a down jacket to keep you warm.
Waterproof and windproof jackets, gloves, boots and clothes to protect you from the harsh elements (some cruise lines may provide boots and thick jackets for you to keep).
A hat, beanie, neck warmer, scarf, and gloves are designed for cold weather conditions.
Smart casual clothing is typically onboard at night unless outlined by the cruise line. During the day it's usually casual clothes.
Sunscreen with UV protection and a high SPF sunscreen to protect your skin.
Avoid denim unless you plan to wear it on board.
Seasickness medication, especially if you are prone to issues at sea.
A good book or two to read during the sea days.
Remember to pack light as there may be weight restrictions for luggage on some cruises. It's also a good idea to bring a small backpack or daypack for excursions and activities.
Use This Antarctica Cruise Guide and Plan Your Holiday
We hope this Antarctica cruise guide has given you the push you need to explore this unparalleled location – offering something for everyone, from adventure seekers to nature lovers. Whether you're interested in hiking across glaciers or spotting penguins and whales, there's no shortage of things to see and do in Antarctica. So why not start planning your Antarctic adventure today?
Or if that's not up your alley, maybe try the Arctic instead with our Arctic cruising options.
No matter where you decide to go, talk to the Discerning Traveller team. We can carefully plan itineraries to give you the best experience where every moment will leave you in awe.
Don't miss this incredible opportunity to check off an item from your bucket list. Book your Antarctica cruise with us today and embark on an unforgettable adventure that will create memories to last a lifetime. Whether you read this Antarctica cruise guide and plan for the far future or immediately dive in and organise a voyage today, our team are more than happy to assist.
Seychelles
Another natural stunner, Seychelles is home to 115 exquisite islands wrapped in a spectacular coastal landscape with fine white sand, turquoise waters and crystal clear blue skies. Spellbinding expedition cruises will have you discovering vibrant coral reefs, sampling Creole cuisine, disembarking in enthralling islands, finding secluded coves and exploring rich cultural sites – led by experienced expedition teams who provide a truly immersive experience of this unique ecosystem. Ponant and Coral Expeditions provide in-depth itineraries to explore the area up close and personal.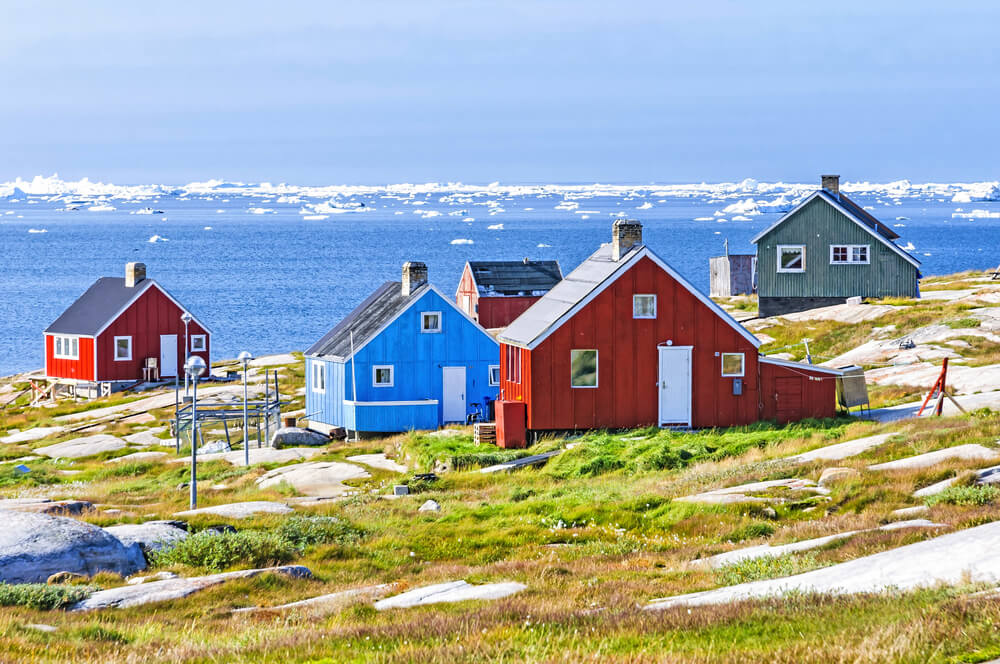 Greenland/Iceland
Part of the Arctic but truly astounding on its own, this region is a hotbed of nature boasting its glorious best! From discovering majestic polar bears hunting for seals in the icy waters to the shimmering icebergs creating a striking picture, take in some of the world's largest fjords, meander through the gorgeous icebergs on a kayak and visit ancient sites on your next expedition cruise in the region. Popular expedition cruise lines operating in the region include Silversea, Seabourn and Hurtigruten.
Sail across Greenland and Iceland onboard an extraordinary Arctic cruise.
Explore expedition cruise destinations in luxury
Expedition cruises are curated to take you to remote corners that big ships cannot access. Itineraries on these smaller ships are often to off-the-beaten-path settings where nature conveys its exceptional best, deserving of the same thunderous applause as in a packed music concert. But it isn't for the faint-hearted, requiring more agile fitness levels in order to gain the most out of the cruising experience. If this style of cruising is on your bucket list, then our pick of the top expedition cruise destinations is the perfect segue to new adventures.
For unforgettable and customised cruise packages catering to your holiday plans, contact Discerning Traveller, your luxury and experiential travel partner.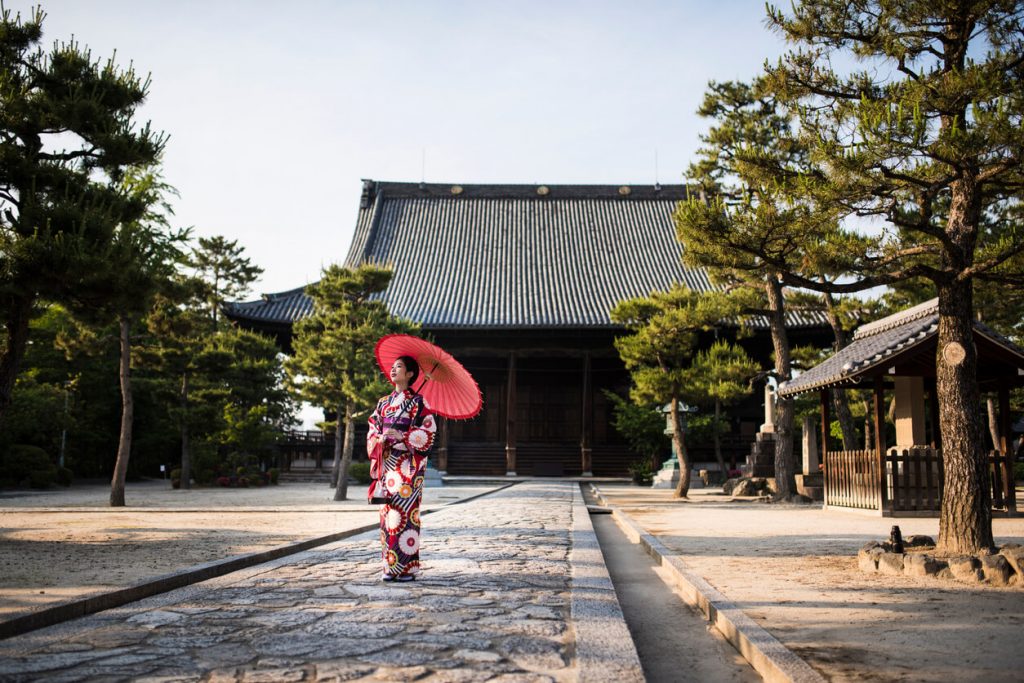 Immerse yourself into the unique culture of Japan
Whether it's your first time or your fifteenth, Japan cruises are a marvelous way to discover the wonderful country and all it has to offer. Get lost amongst the bustling streets of Tokyo before ordering some sushi or ramen at a hidden eatery. Visit brilliant castles and temples from the historical capital of Kyoto. Soak in an Onsen before carving up the slopes at one of the ski resorts in Sapporo. Japan is a fantastic place to visit all year round, especially on a 2023 cruise! Moreover, we even believe Japan is one of the best Christmas cruises destinations in Asia. So, whether you want to visit during the ever-popular Cherry Blossom season or when it snows later in the year for winter, Japan cruises offer a genuinely unique (and exciting) way to holiday in 2023.
Discover the world on the best cruises 2023 has to offer!
Like many avid travellers across the globe, we've been beyond eager to get out of the house and sail the seas safely on a 2023 cruise. With these 2023 cruise destinations, we hope your holiday planning has become just that much easier. Whether you want to stay close to home in Australia and New Zealand or go abroad on a trip to Alaska or the Mediterranean, we hope your travel plans are stress-free and packed with plenty of things to tick off your bucket list!
Nevertheless, if you need some extra help comparing the various cruises 2023 has on offer by the various cruise lines, we are more than happy to assist you. Just contact us today and one of our excellent travel consultants will be on hand to help in any way we can. Call us on 1300 950 622, and we'll take the time to work with you on the perfect 2023 cruise itinerary that fits your personal preferences and budget. Simplify your travel planning and contact Discerning Traveller now!
On the lookout for the best places to visit in Victoria, Australia as you plan that unforgettable road trip? With so many nice places in Victoria to visit, often the hardest decision isn't where you'll be going, but what you must leave out! From dreamy drives along the coast, the delectable food and wine at the many vineyards, to the centuries of Gold Rush history, there is an abundance of beautiful places to visit in Victoria for a day trip or even longer.
Round up your friends, fill up the tank, and hit the highway as we go through some of our must-see places to visit in Victoria.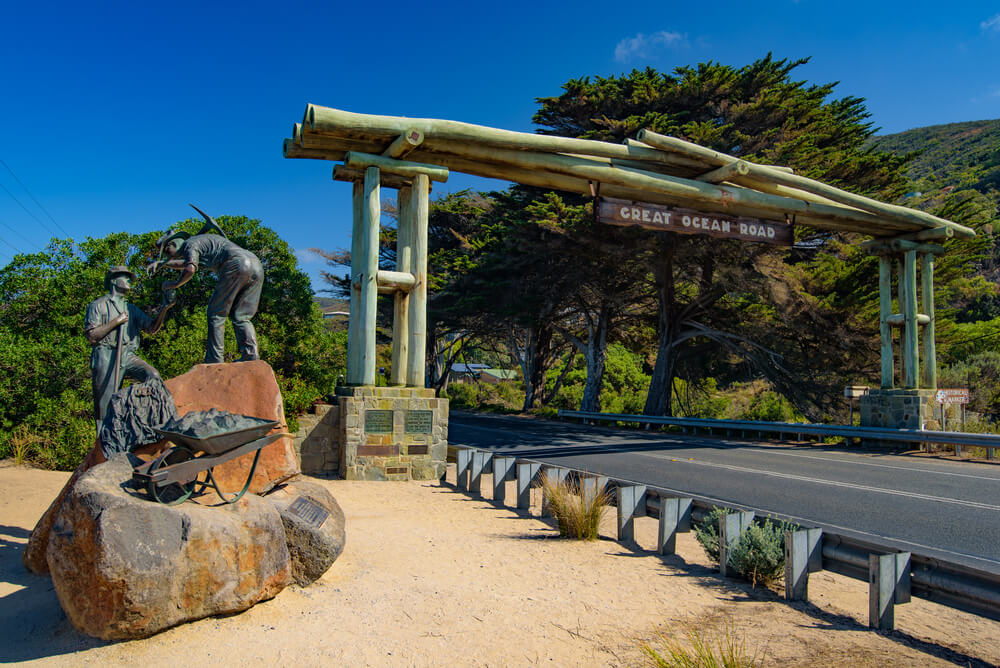 The Great Ocean Road
Bursting with rugged splendour, the Great Ocean Road is easily the best coastal drive in all of Australia. So naturally, we're putting it at the top of the list for our best places to visit in Victoria. A couple hours drive from Melbourne, the Great Ocean Road is famous for its iconic 12 Apostles – towering limestone structures chiselled into shape over millions of years. Furthermore, with splendid walks both short and long weaving its way along breathtaking cliffsides and endless forests, the Great Ocean Road is a nature lover's dream. Stretch your legs by the sea, let the sea breeze brush through your hair, then set out along the Great Ocean Road on your next Victoria road trip.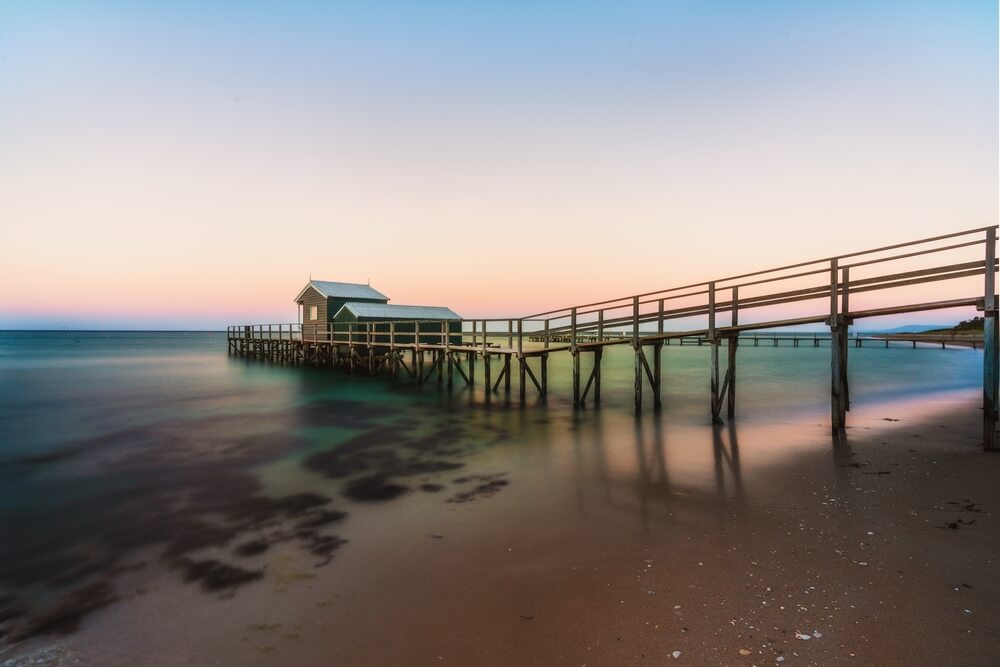 Mornington Peninsula
Need some places to visit in Victoria that are a little closer to Melbourne? Then we recommend doing a day trip out to the Mornington Peninsula. What makes this bucket-list destination stand out is the variety of different things to see and do. You can spend the day jumping from one café to the next tasting local delights. Or you could soak up the sun at one of the region's many sprawling beaches. Alternatively, you can even just organise a guided tour through its gorgeous historic villages, enriching yourself with the European architectural influences that continue to this day. Whether you book a tour or just do a quick search on Google Maps, there is definitely no wrong way to explore the Mornington Peninsula.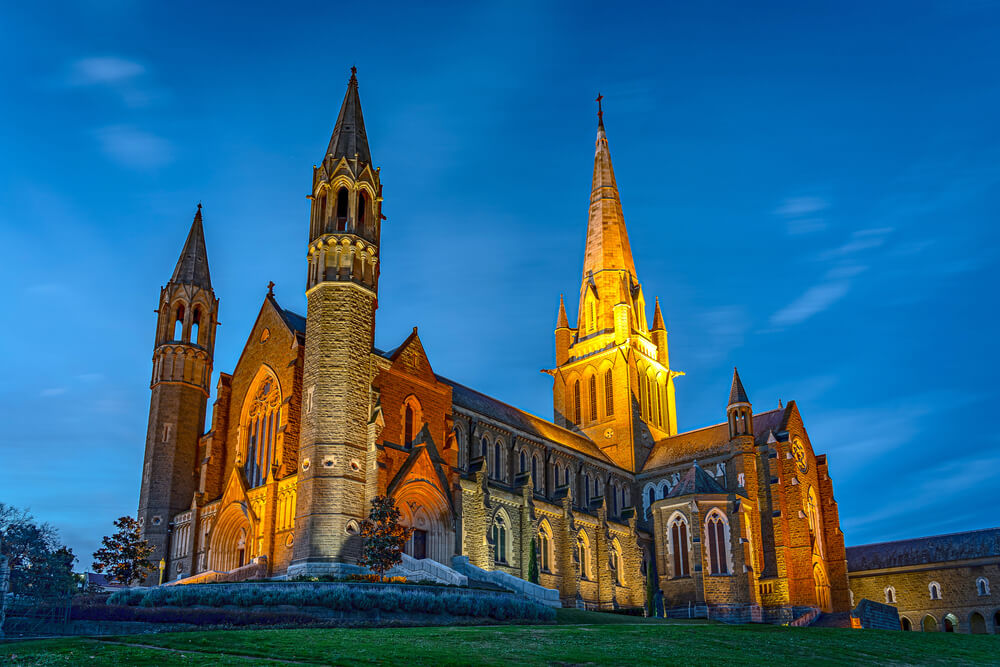 Bendigo
Heritage is at the heart of everything in Bendigo. Becoming one of Australia's most populous towns during the Victorian gold rush, Bendigo has transformed itself into a cultural, historical, and gastronomical hub. Listed as a UNESCO City of Gastronomy, Bendigo is packed with tantalising eat streets, local farmers' markets, as well as must-taste craft beers and premium wines. Moreover, with stunning regional art exhibitions, extraordinary Chinese festivals, and plenty of mines to dive into, you'll never run out of things to do while visiting Bendigo.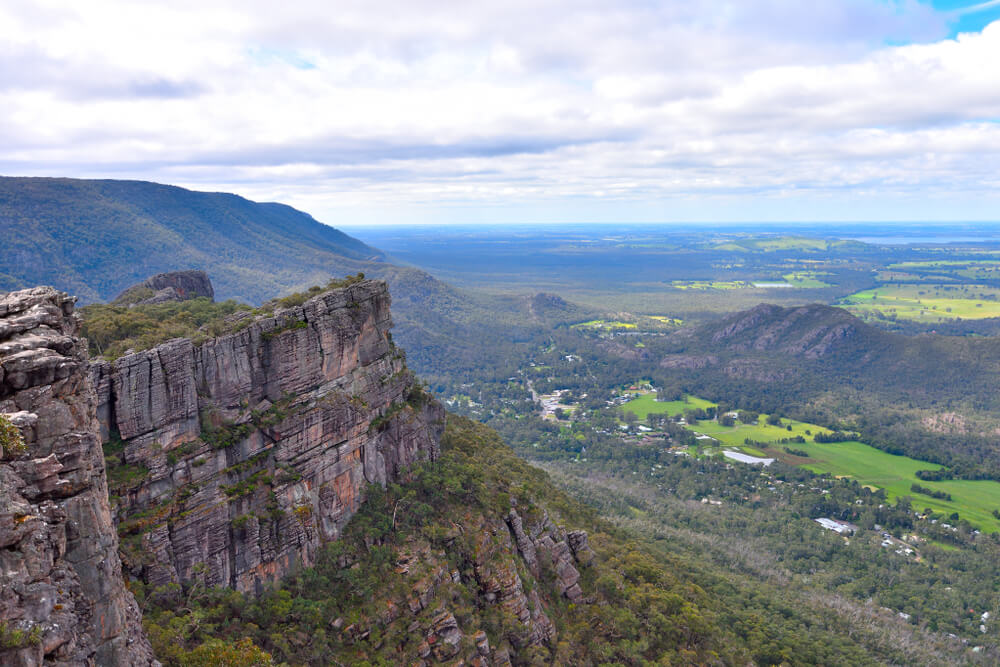 The Grampians
For an unfiltered adventure through pristine Victorian country, you'll be hard-pressed to find a better destination than the Grampians National Park. Journey along its renowned hiking trails and uncover a world of natural wonders. Awe-inspiring Aboriginal heritage sites, marvellous waterfalls, and remarkable mountains, the Grampians will always impress no matter what direction you decide to go. Plus, Halls Gap Zoo, Victoria's largest regional zoo, is only a moment away and is a perfect getaway for the entire family. Embark on a food and wine tour, check out the local markets and art shows, and then unwind at one of the brilliant nature resorts. It's easy to see why Victorians head on over to the Grampians time and time again.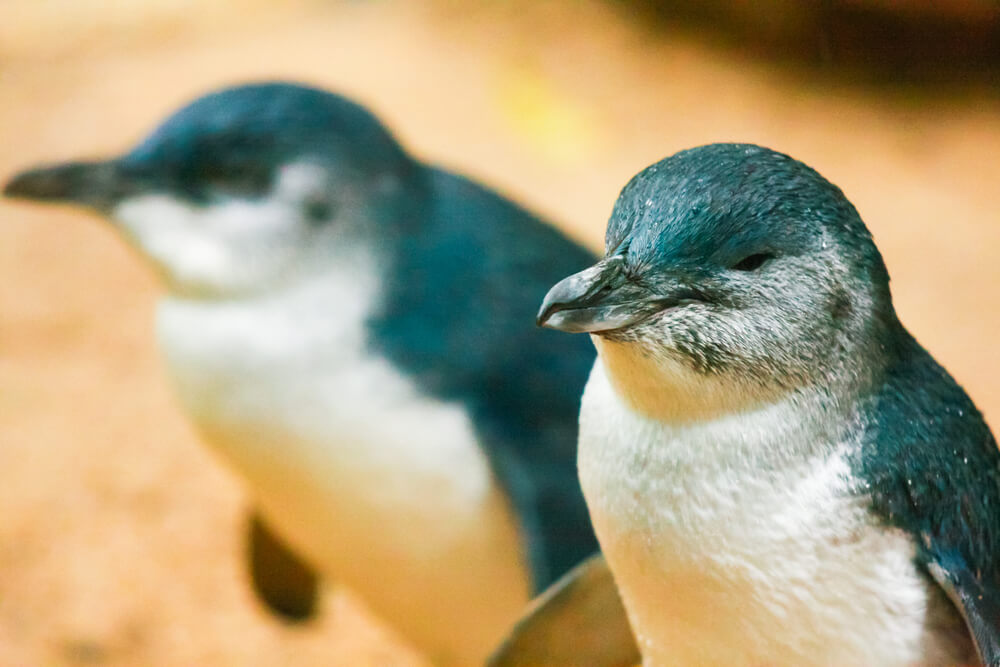 Phillip Island
Only a short drive away from Melbourne, Phillip Island is an excellent Victorian day trip destination for the entire family. Made famous for its well-documented Little Penguin parade happening every sunset, Phillip Island offers plenty of family fun throughout the day and well into the night. Race for first at Phillip Island Go-Karts. Watch the joyful seals as you sail away on a Wildlife Coast Cruise. Get up close with local wildlife at the Maru Koala & Animal Park. What's more, with the Australian Motorcycle Grand Prix (MotoGP) happening here every year, motorsport fans will have plenty of non-stop action to check out on their visit too!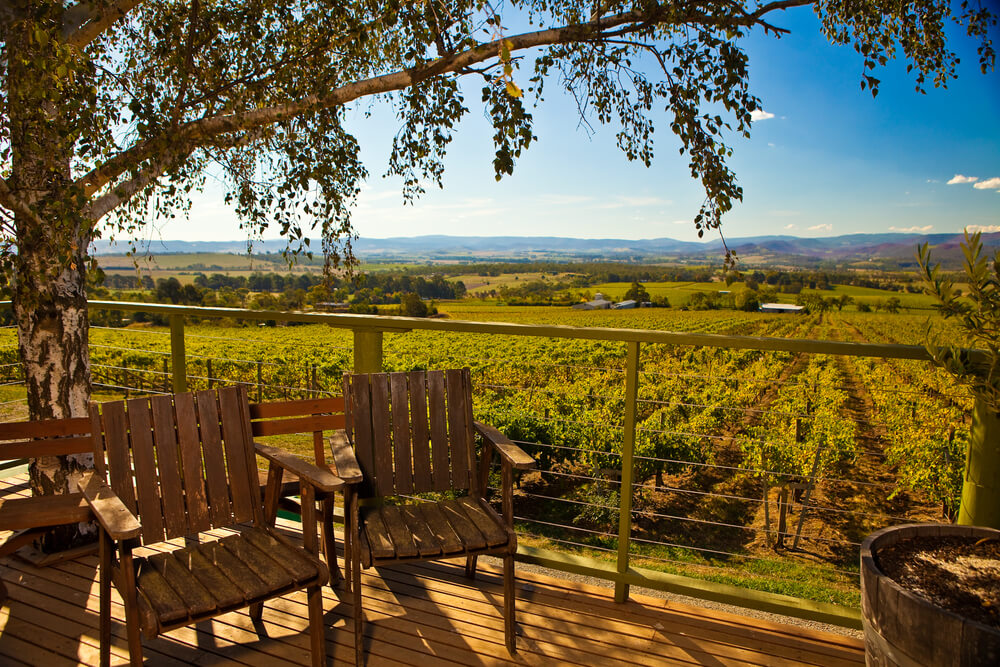 The Yarra Valley & Dandenong Ranges
Lose yourself amongst the endless vineyards and world-famous restaurants while travelling through the Yarra Valley and Dandenong Ranges. As one of the most popular places to visit in Victoria, this region has quickly become the hot spot for romantic weekends away and weddings. Not only will you be moments away from the best wineries in the state, but you'll have access to a refined selection of breweries, cider makers, and award-winning restaurants. Furthermore, with an abundance of hiking trails, nature sanctuaries, waterfalls, and so much more, exploring the Yarra Valley and Dandenong Ranges is filled with constant wonder.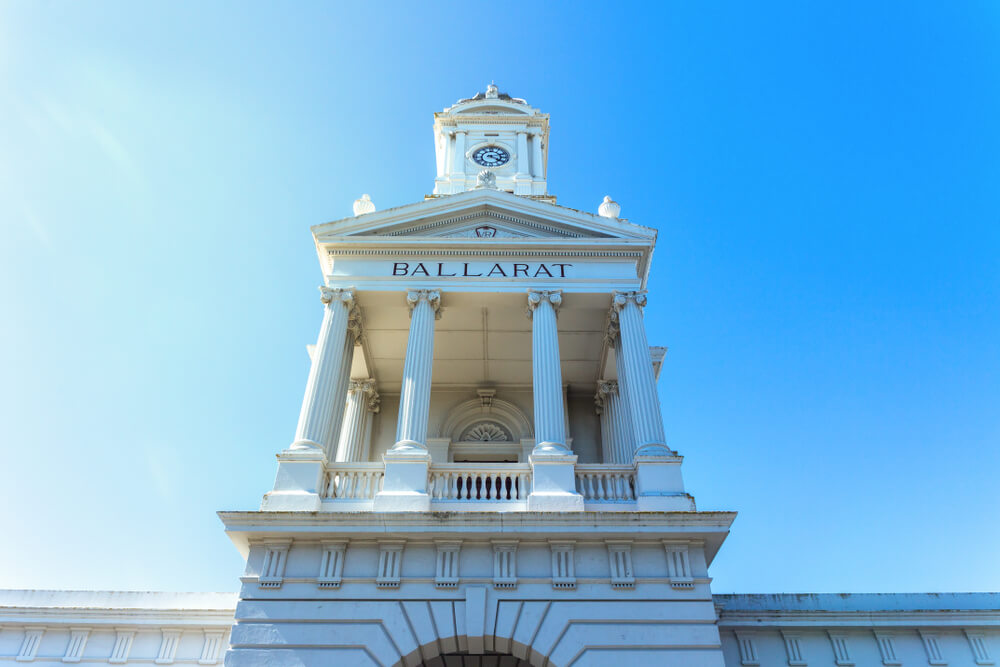 Ballarat
As the most populous inland city of the state, we can't help but recommend Ballarat as one of the must-see places to visit in Victoria. As one of the original and thriving boomtowns during the Victorian gold rush, Ballarat has kept on to become one of the cultural focal points of the region. Home to grand colonial architecture and art galleries, Ballarat puts its storied history at the forefront of everything it does. Learn about the significant story of the Eureka Rebellion and the creation of the iconic flag at the Eureka Centre. Go back to medieval times at Kryal Castle and watch jousting matches or archery contests. Discover what it was like to live in the 1850s gold rush at Sovereign Hill.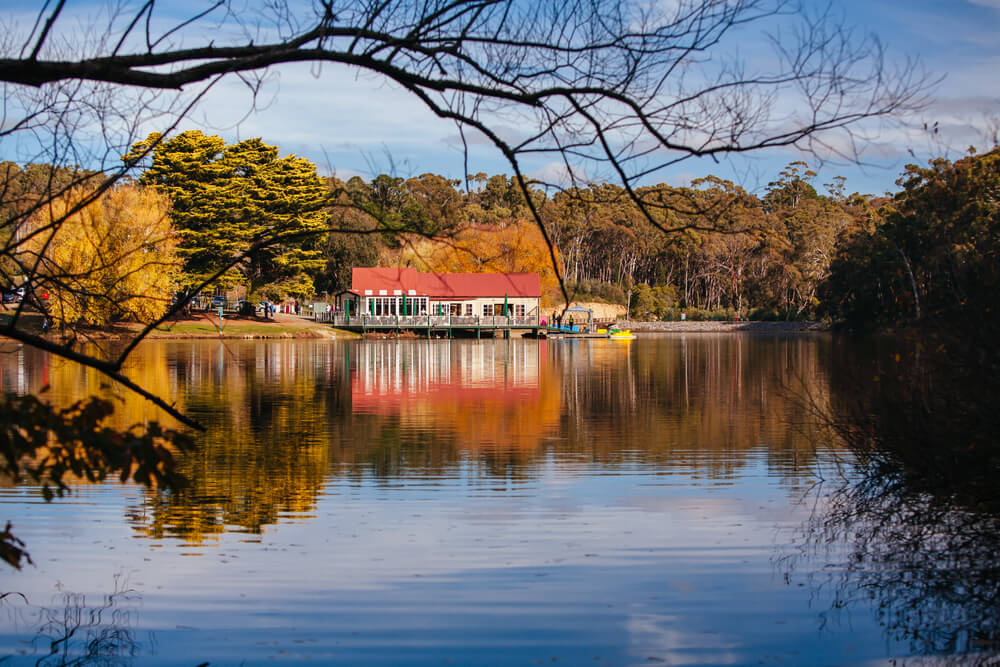 Daylesford
Touted as one of the most relaxing towns in Victoria, Daylesford is a brilliant day trip locale for any occasion. Take a dip into their renowned mineral spring water or book a night or two at one of their invigorating spa resorts. Go for a soothing kayak along Jubilee Lake with a loved one. Hop from one famous eatery to the next and try the delicious local cuisine. Plus, with plenty of events happening throughout the year and only a couple hours' drive from Melbourne, Daylesford is easily one of our favourite places in Victoria to visit.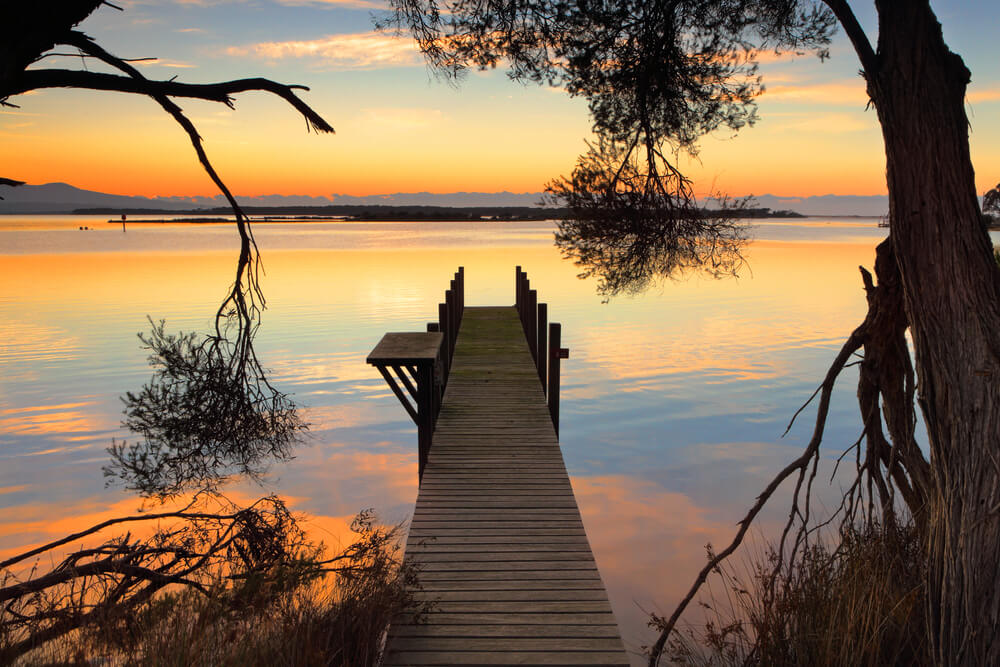 Mallacoota
A coastal delight located in East Gippsland, Mallacoota is a whimsical seaside town with plenty of heart and natural splendour to soak in. Encompassed by clear, pristine waters, this quiet coastal township is the perfect place to soak in the summer sun or escape the hustle and bustle of city life. Find the perfect camping spot looking over the seaside inlet. Ride the waves and go surfing at one of its many sandy beaches. Jet off to the remote Gabo Island and uncover rich wildlife and beautiful rocky cliffs. With this and so much more to choose from, we believe Mallacoota is absolutely worth the drive over.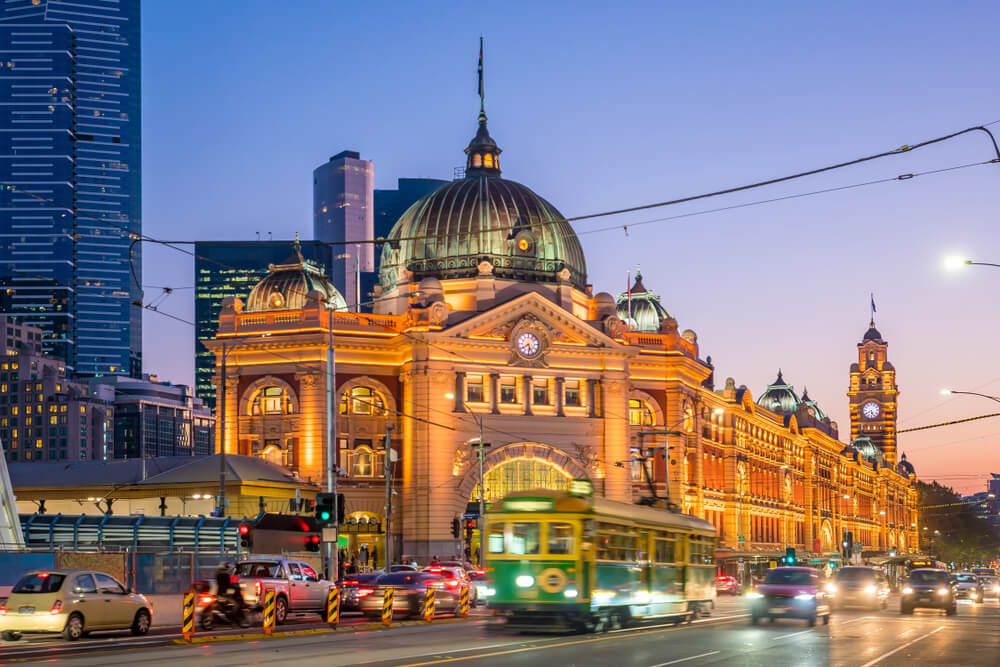 Melbourne
This might be cheating, but we can't do any list of the best places to visit in Victoria without mentioning the capital city of Melbourne. Rapidly becoming the heart of young Australia and the bubbling arts and creative scene, Melbourne is bursting at the seams with exciting things to see and do at every street corner. Love food? Melbourne boasts one of the best culinary scenes in the Southern Hemisphere from Michelin star-level fine dining to divine local cafes. Enjoy a bit of live entertainment? Melbourne features a seemingly endless array of stage shows, concerts and in-person experiences happening every night. Just feel like wandering? Melbourne is home to a sea of gorgeous laneways and plenty of boutique shopping districts to get lost in. The city truly does have it all and is an essential visit for any Australian looking to explore the remarkable state of Victoria.
Need someone to handle flights, accommodation and a little more? Contact Discerning Traveller
For the refined touch or when you just need a helping hand finalising your upscale adventure, Discerning Traveller is there to help you. Contact us today on our phone number 1300 950 622 and one of our experienced travel specialists can help you with any particular request you have. From epic group adventures, grand ocean cruises, to intimate guided holidays, our team can help you put the finishing touches on a journey that you'll remember for a lifetime.
With so many options and factors to consider, there is no simple solution on how to choose a luxury cruise. Whether it is how long you plan to sail, where you plan to travel, even who you decide to adventure with, everything needs to be carefully contemplated, especially when you plan to spare no expense on luxury cruises. Plus, just like your typical traveller, luxury cruise lines have their own unique features and style of cruising. From how extensive your inclusions go, the quality and quantity of onboard facilities, personalised butler service, to even the ports of call it can sail to, every cruise line has their own perks and benefits that others simply don't have.
Nevertheless, we have broken down essential factors to keep in mind when deciding which luxury cruise to choose. What's more, we have also listed some of our favourite luxury cruise lines to sail with. From small-ship escapades to expedition voyages to hard-to-reach locales, every cruise line we mention offers truly magical luxury cruise itineraries. Read on and discover how to choose a luxury cruise that is perfect for you.
Things to consider when choosing a luxury cruise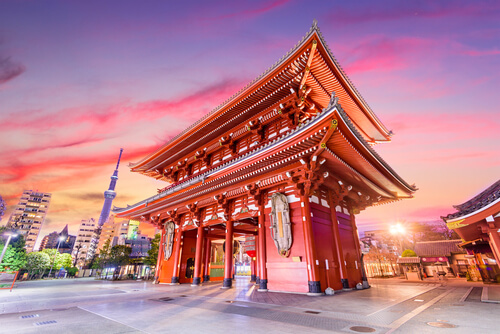 Destination
Essential for just about any type of holiday, picking a destination itself is often as important as the cruise you decide to book on. Each destination has its own climate, type of cuisine, as well as landmarks and must-see experiences that are naturally unique to the locale. Picking the right destination is critical as it also impacts who you sail with. If they want to chase the summer sun, then maybe an Alaska cruise isn't the best fit. If they love immersing themselves in centuries-old history, a European cruise could be a perfect choice.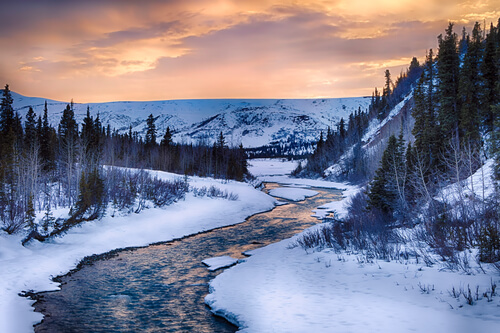 Time of year
Once you have decided where to go, the next step is finalising what time of year you plan to cruise. This is critical as while you can easily visit a destination on a traditional holiday at any time of the year, the same cannot be said for a luxury cruise. Ships love to chase the summer sun, partly due to safer waters and weather patterns, but mostly because people prefer to cruise during the warmer parts of the year. As such, certain luxury cruise lines might not operate or are in a limited capacity in your chosen travel destination at the time of year you want. So, be sure to compare cruise line availability well before booking or you might miss out on the trip of a lifetime.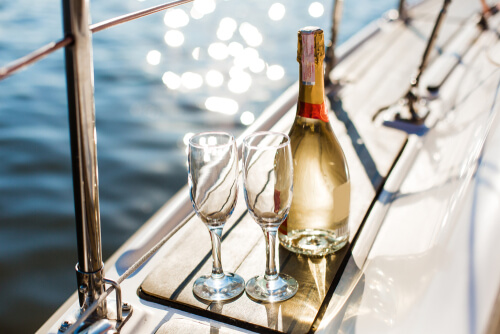 Budget
At the end of the day, the price of that dreamy luxury cruise is the difference between you hitting book and waiting for a sale. Luxury cruises are typically higher in price, but that does not mean every luxury voyage is only destined for the 5%. Firstly, the "luxury" in cruising is rather subjective and can mean completely different things from one adventurer to the next. Secondly, cruise lines sailing to or from one departure port are rarely ever the same in price, so you can always pick and choose based on your travel budget. Thirdly, certain cruise lines often offer incredible cruise deals and limited-time promotions. Keep your eye on the prize and you could score your bucket-list voyage for a portion of the original price.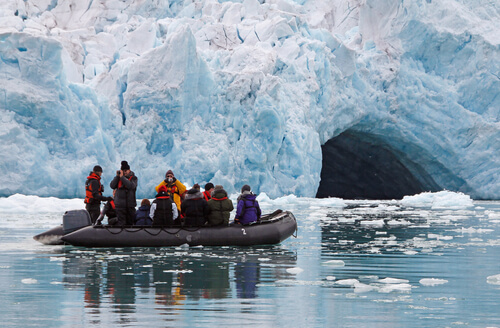 Style of cruising
A factor that often goes ignored until it's too late is the style of cruising you'll experience throughout the voyage. As we mentioned earlier, every luxury cruise line has its own distinct style of travel. Some harken back to the Golden Age of cruising with a traditional white-glove butler service. Others are a little more laid-back and instead fully embrace tranquil relaxation. A few cruise lines – particularly for expedition cruises – are all about the destination, with hands-on shore excursions and immersive experiences. With so many differing styles of cruising, spending a few minutes learning about the onboard experience of a cruise ship can go a long way in the decision-making process.
What luxury cruise lines to sail with
Now comes the big decision – which luxury cruise line to sail with. If you are a little stuck making that final choice, we have created a shortlist of our personal favourites.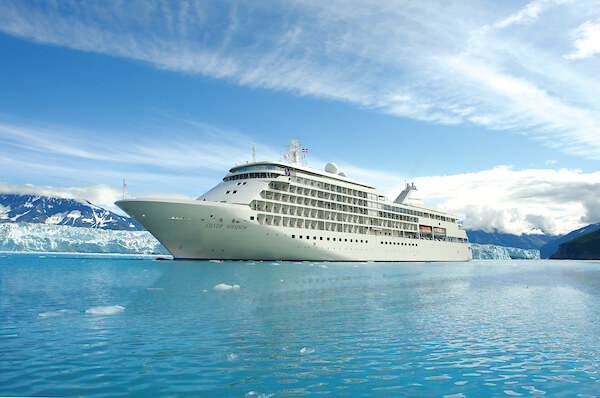 Silversea
If your vision of a luxury cruise is ultra-personalisation and ultimate service, then Silversea cruises is the choice for you. With world-class butler service in their all-suite accommodation, Silversea prides itself on its elegance and style. Featuring an immaculate selection of itineraries from a variety of bucket-list destinations across the globe, Silversea is by far one of the best luxury cruise lines to sail with.
Discover more about Silversea cruises.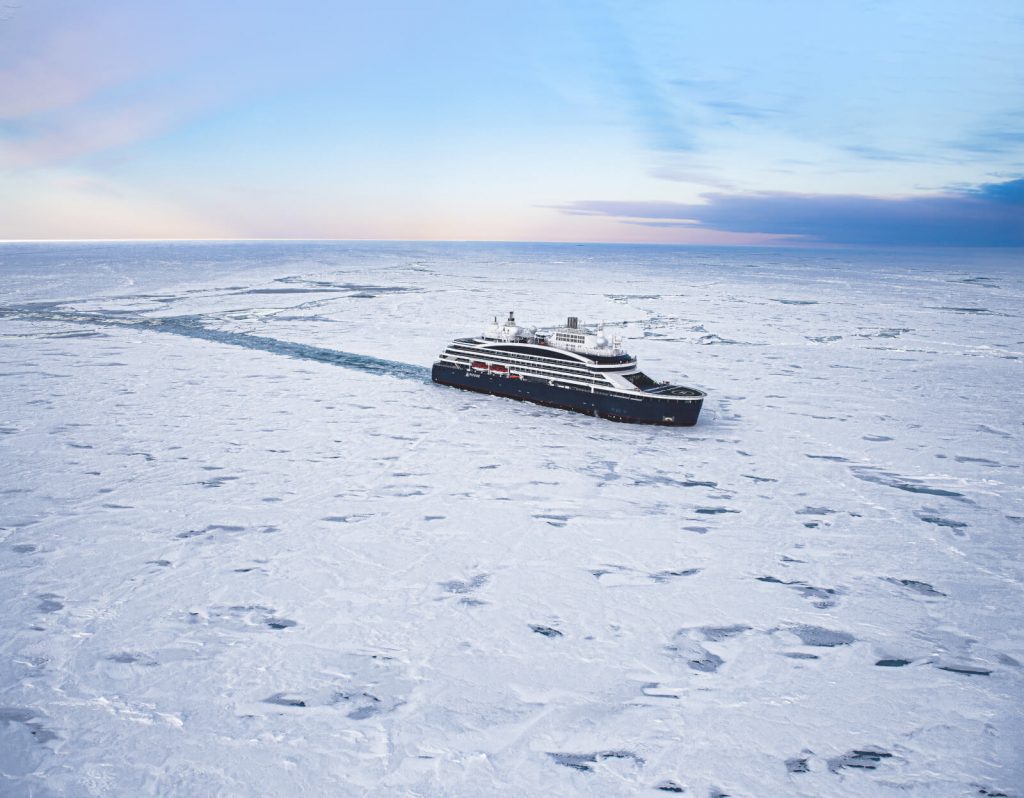 Ponant
For small-ship cruising with a distinctly French touch, Ponant aims to whisk you away to both secluded ports and world-renowned cities. Ponant is all about the little touches, with sophisticated French fine dining, inspired décor and furniture that creates a cosy atmosphere, and a multilingual crew. Furthermore, with a smaller capacity than other cruise ships, Ponant is designed to emulate the feeling of a private yacht.
Discover more about Ponant cruises.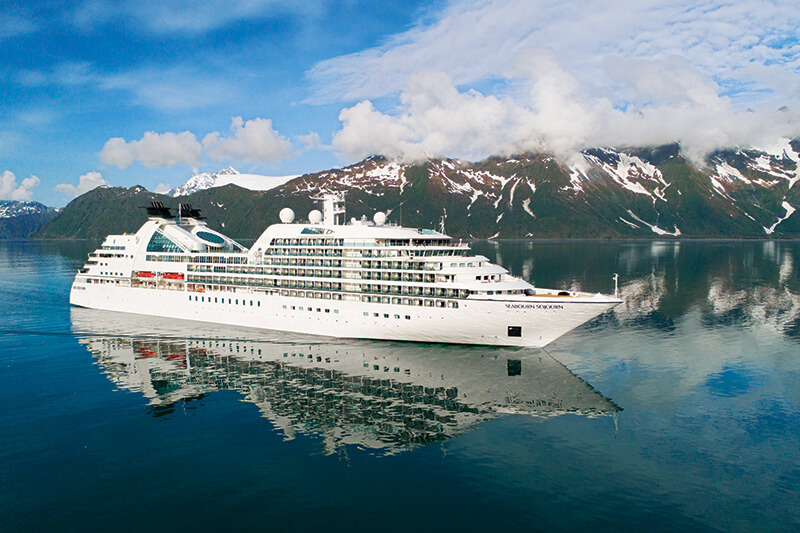 Seabourn
For intricately curated voyages with an onboard experience that exudes elegance, nothing beats Seabourn cruises. Offering enchanting ocean-front suites across all its accommodation options, your time spent onboard is destined for unmatched luxury. Pair this with an intuitive, personalised service that ensures every request is taken care of immediately, Seabourn has rapidly become the choice for many executive-level travellers.
Discover more about Seabourn cruises.
Windstar
Bringing you an authentic private yacht-style experience, Windstar cruises are intimate journeys that guests return to time and time again. With its smaller-sized ships, Windstar can adventure to harder-to-reach ports that other cruise lines cannot. As such, Windstar has been able to meticulously craft award-winning itineraries paired with immersive shore excursions. Combine that with delectable dining venues onboard and it's no wonder why Windstar has been voted as the best boutique cruise line by both critics and travellers.
Discover more about Windstar cruises.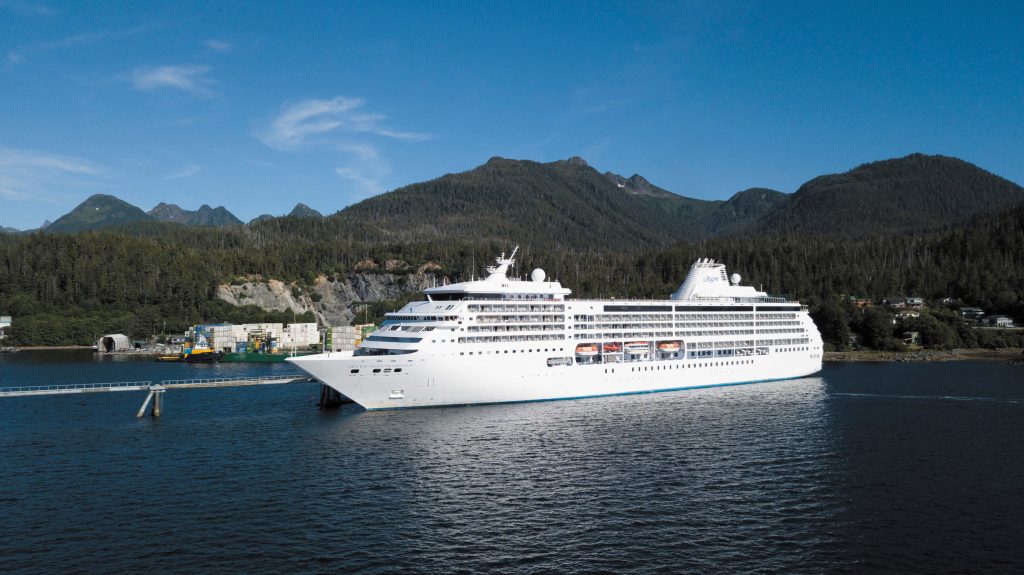 Regent Seven Seas
Sail away in all-inclusive decadence whenever you choose Regent Seven Seas cruises. Adventure in peace knowing that you'll never need to pull out your wallet on any Regent Seven Seas ship with dining, onboard experience, and even shore excursions included in your fare. In addition, guests are able to customise their journey further pre and post-cruise packages carefully curated by Regent Seven Seas themselves.
Discover more about Regent Seven Seas cruises.
Select the right luxury cruise with Discerning Traveller
Need some additional assistance choosing the right cruise? Not to worry, our magnificent travel consultants are only a moment away to help you book your dream escape. Contact Discerning Traveller and we can craft a perfect bespoke cruise package that fits your particular needs. Whether you're booking a group cruise or sailing solo, our experienced travel consultants have the knowledge to create a flawless holiday for you. Call us today on 1300 950 622 and let your cares fade away.
While you might be layered up with jumpers and blankets at home this season, there are plenty of brilliant winter cruise destinations you could explore. Whether it's close to home or on the other side of the globe, there are plenty of winter cruises to choose from – some perfect for embracing the cold, and others for escaping it. From immersive expeditions to relaxed cultural experiences, there winter cruise destinations for every kind of adventurer. Plus, with award-winning luxury cruise lines to sail with during the colder months, exploring these winter cruise destinations has never been so extravagant.
So, pull out your calendar and maybe Google Maps, because you'll be planning your next luxury winter cruise in a matter of moments. Read on and discover which winter cruise destination is perfect for you and your group of travellers.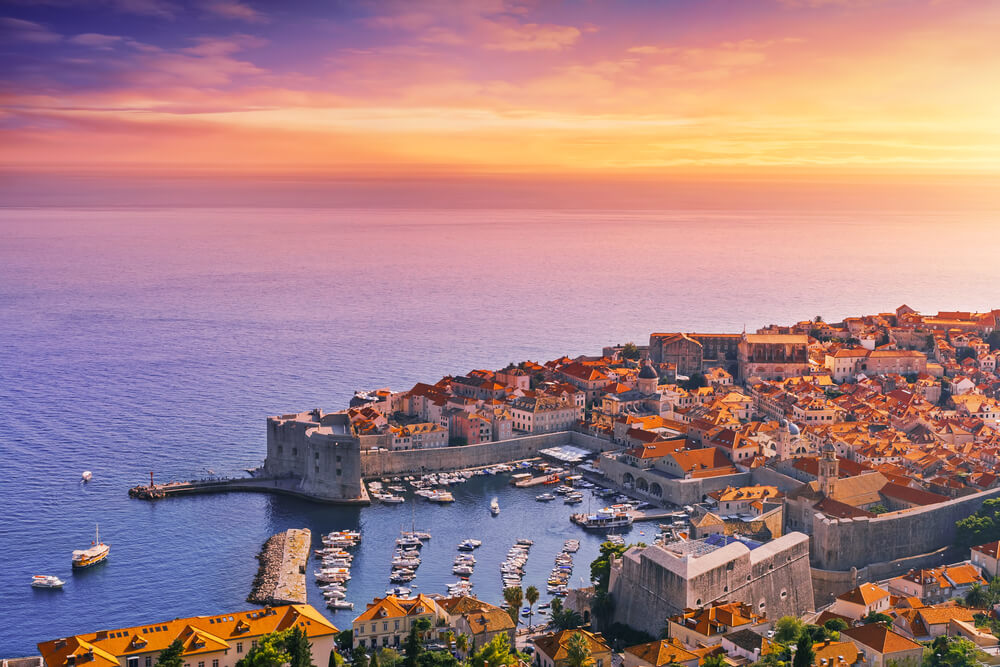 The Mediterranean
A sensational escape at any time of the year really, the Mediterranean is a perfect winter cruise destination for the Australian explorer. With so many sun-soaked coastal towns just waiting for your visit, Mediterranean cruises are wonderful for those who want to escape the cold and prefer to get in some much-needed vitamin D. The only real question is which direction you want to go! Venture east and fall in love with the idyllic Greek Isles or the mesmerising Dalmatian Coast. Travel west and experience the culture-packed cities in Italy or let your cares fade away in the beautiful city of Barcelona. An excellent winter cruise destination for any Australian, the Mediterranean is an absolute must for any adventurer.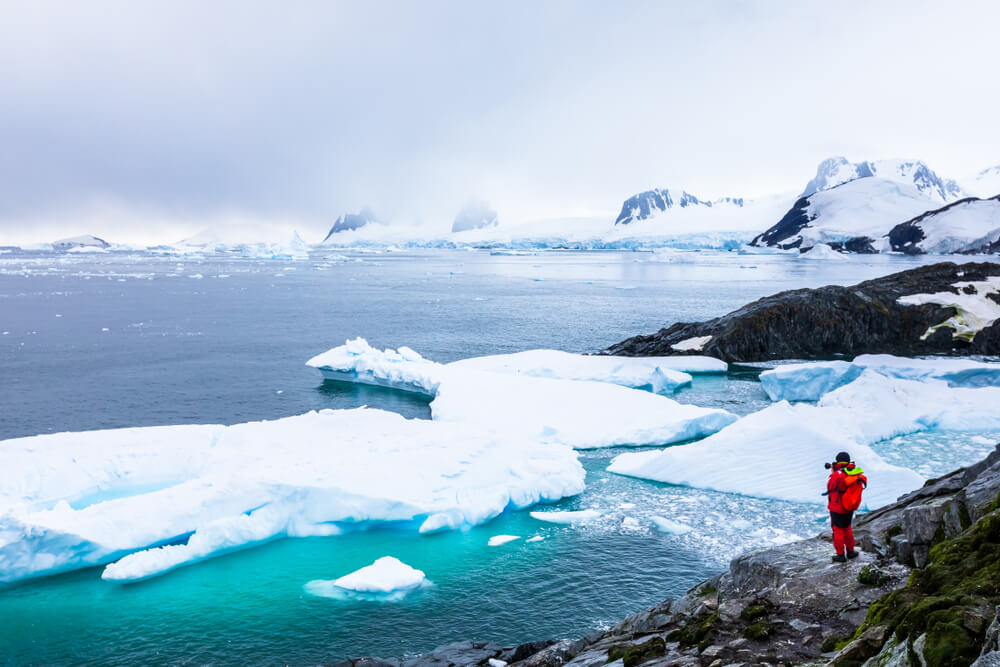 Antarctica
Considered the final frontier for many well-travelled explorers, Antarctica remains a top expedition cruise destination. Though, with temperatures and weather becoming uninhabitable during the winter months, you can only explore Antarctica during their summer months. Regardless, there is a splendid selection of luxury expedition cruise lines including PONANT and Silversea that specialise in venturing into this region. With noticeably harsher waters, specially designed ships need to be created to sail to Antarctica safely. As such, availability can become quite limited if you don't book well in advance. From enchanting rafts of penguins to snow-capped mountains, be sure to check out the latest Antarctica cruises today.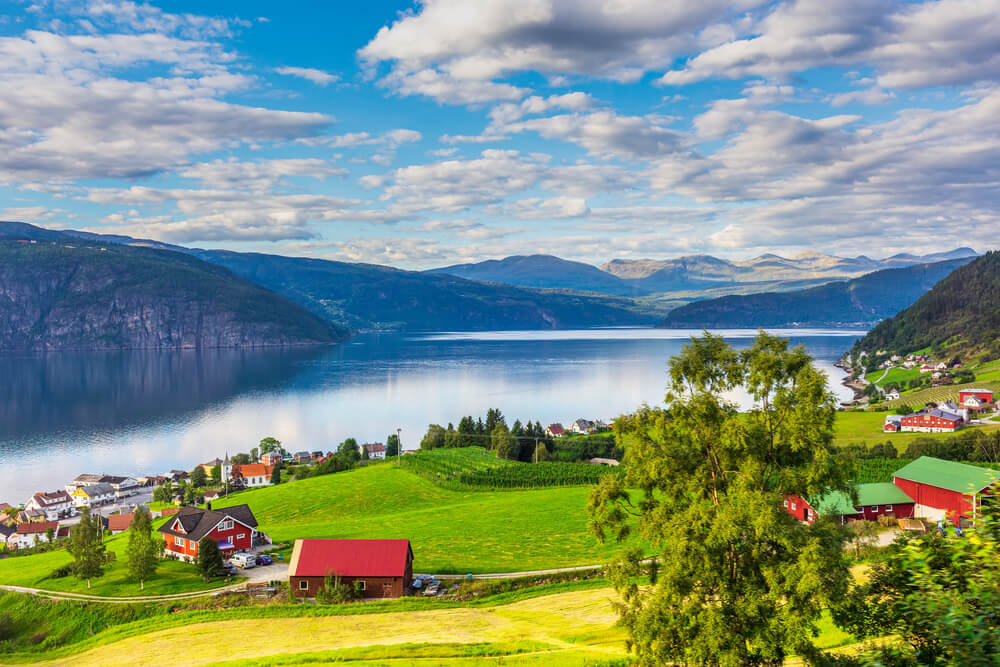 Norway
Boasting centuries of history plus awe-inspiring natural wonders, it's easy to see why Norway is such a popular winter cruise destination. Whether you want to stay south or venture into the Arctic Circle, extraordinary moments await no matter where you choose to sail. Plus, with iconic cruise lines such as Hurtigruten specialised in exploring the entire coast of Norway, deciding how best to sail has never been easier. Connect with whimsical port towns or journey through vibrant cities, then gaze upon truly majestic fjords. Every second on a Norway cruise is nothing short of magical.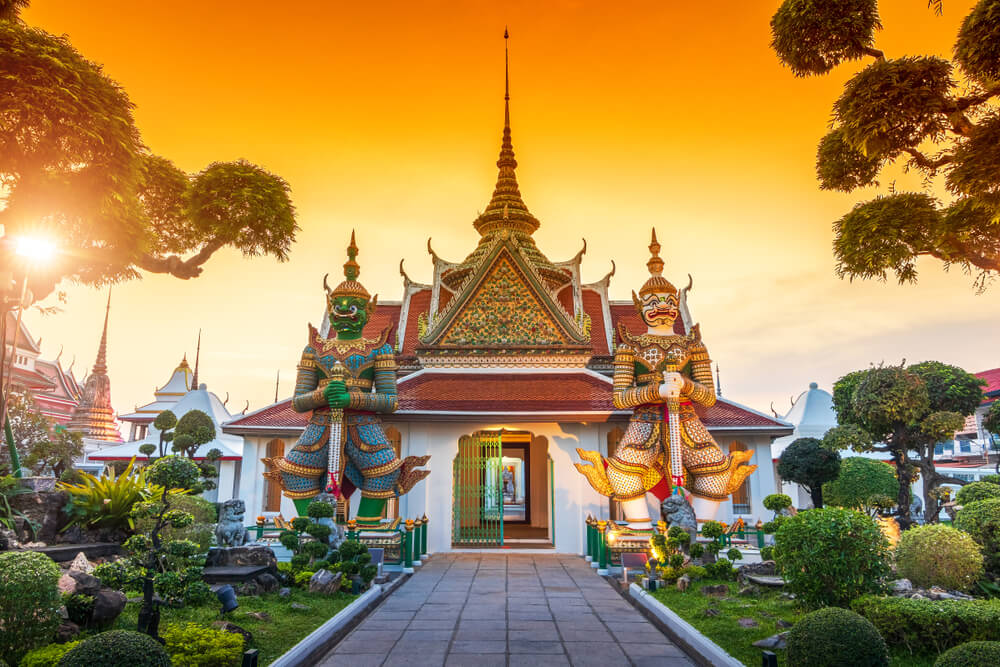 Bangkok
As the capital of Thailand, Bangkok does not disappoint! If you prefer to stay nice and warm during the winter months, then Bangkok (or really most of Southeast Asia) is a brilliant place to travel. From mesmerising Buddhist temples, delectable food markets, to a gorgeous grand palace, Bangkok really does have it all. Whether you are visiting Bangkok for a day or planning to stay for a while, this bustling city highlights the very best of what this marvellous region has to offer.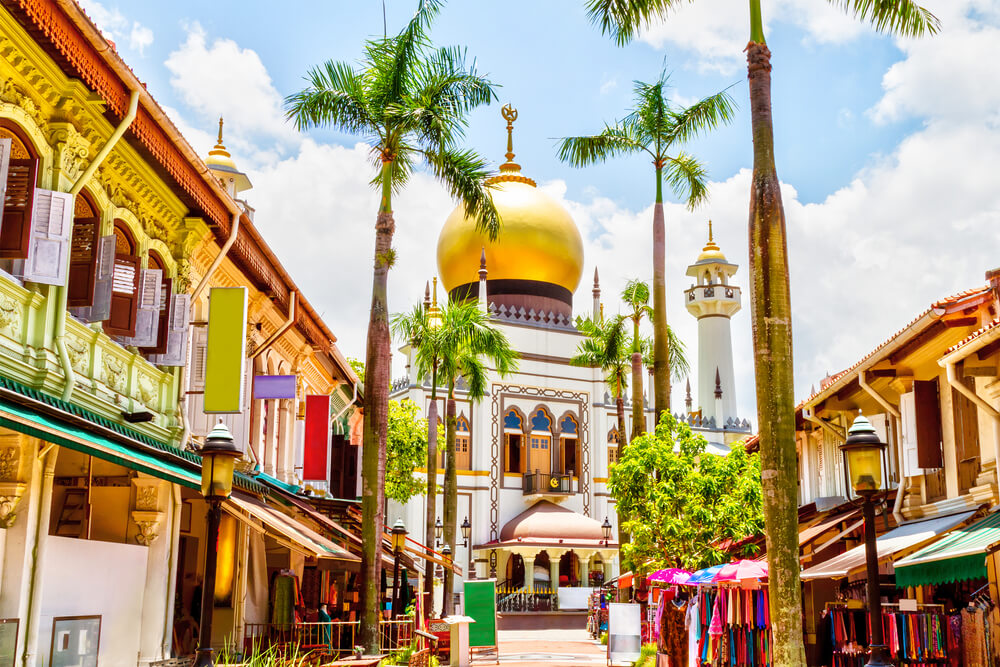 Singapore
With hundreds of voyages sailing into this excellent city every year, it's no wonder why Singapore has rapidly become one of the top winter cruise destinations for many voyagers. Offering generally warm to hot temperatures all year round, Singapore is a perfect location to escape the winter cold. What's more, Singapore has an abundance of exhilarating activities and things to see or take part in. Explore the floral wonderland that is Gardens by the Bay. Walk beside vibrantly painted buildings and order up a storm at Kampong Glam. Experience one of the world's best infinity pools and check out the jaw-dropping view at Marina Bay Sands. A perfect melting pot of cultures and global traditions, Singapore has undoubtedly cemented itself as one of the best winter cruise destinations.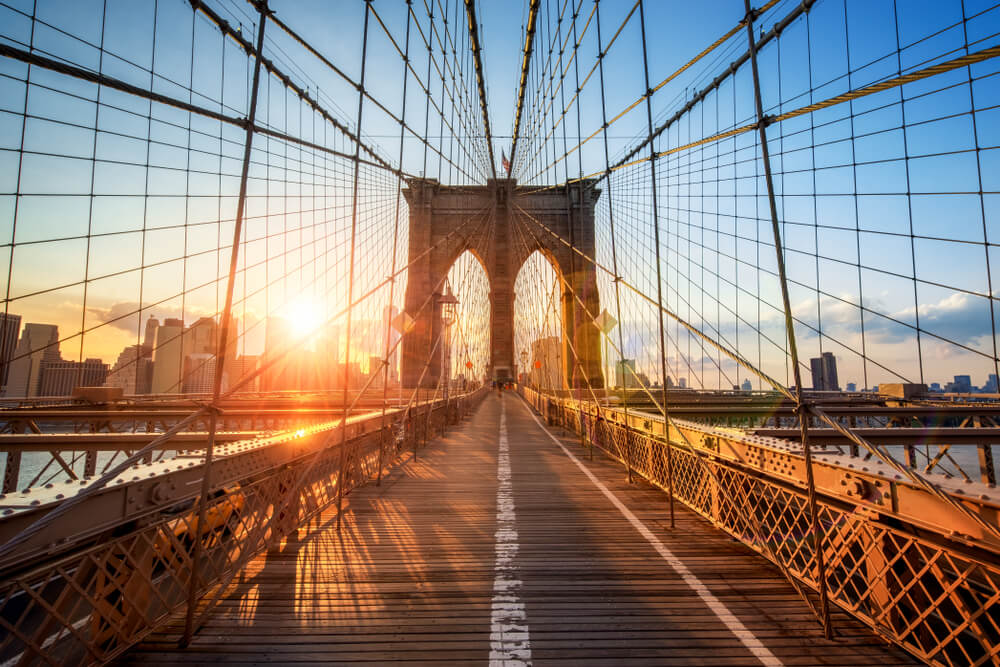 New York
Whether you plan to go during Christmas or just want to explore the city that never sleeps during its warmer months, New York needs to be at the top of any travellers bucket list. With instantly recognisable landmarks you've seen in countless Hollywood films, New York is the beating heart of metropolitan America and a must-visit for any city-exploring junkie. Unwind and go people-watching in Central Park. Watch a bombastic theatre production on Broadway. Have some heart-pumping fun and excitement at Coney Island then order up a classic New York pizza slice. There is so much to see and do in New York that it understandably commands multiple visits. If you're looking for perfect winter cruise destinations, New York needs to be your first choice.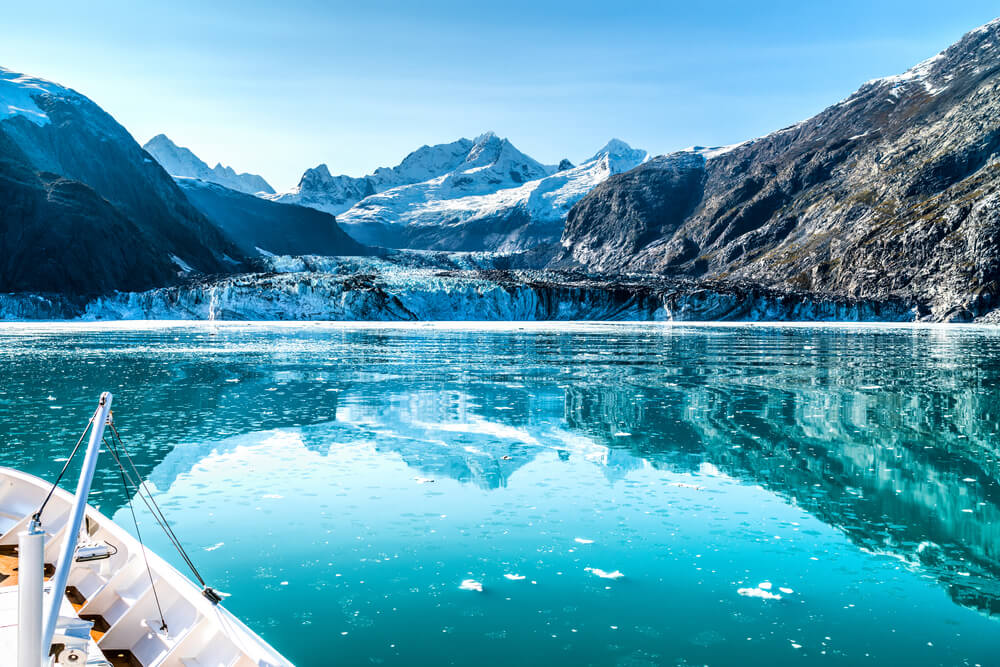 Alaska
Brimming with wondrous splendour and truly spectacular natural beauty, Alaska cruises are a top winter cruise destination for any Australian. With seemingly endless untouched wilderness across the region, each adventure in Alaska will always bring something. From magnificent glaciers, and awe-inspiring national parks, to fascinating indigenous cultures, Alaska cruises aim to inspire the imagination at every moment. Plus, with award-winning cruise lines Holland America Line, Celebrity Cruises, and Cunard offering a sublime array of itineraries, booking your next Alaska voyage is easy.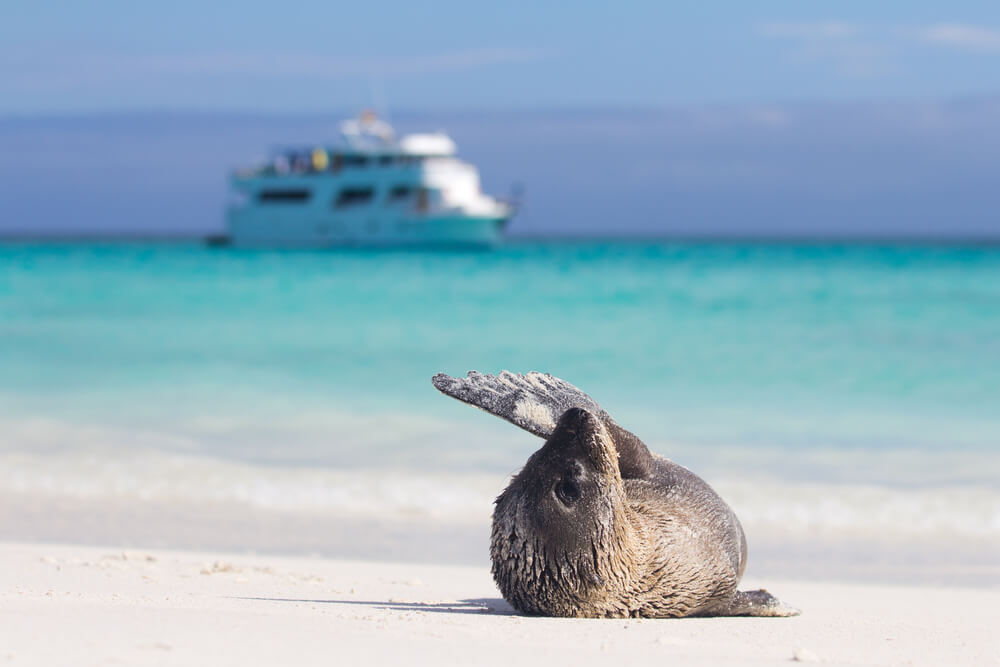 Galapagos Islands
In the mood to discover one of the last bastions of wildlife unhindered by human life? Then we encourage you to book a cruise to the Galapagos Islands. Located off the coast of Ecuador, the Galapagos Islands offer unmatched adventure and encounters with extraordinary endemic wildlife. Go diving and encounter beautiful aquatic creatures. Explore the coast and see colonies of seals. Venture inland on a hiking trail and become immersed in the forests as you go birdwatching. A relatively new destination to travel, sailings to the region are quite limited. So, be sure to book fast and to book early if you want to visit the Galapagos Islands anytime soon.
Discover the right luxury winter cruise with Discerning Traveller
Planning your next escape is simple when you have an expert by your side. Whether you are booking a bucket-list winter cruise or need help picking the perfect world cruise, Discerning Traveller can help find the right itinerary for you. Contact our team today by calling 1300 950 622 and one of our amazing travel consultants can organise a bespoke package that suits your particular needs. Sail in style and book stress-free with Discerning Traveller.
Although the world has slowly opened up to international visitors, it helps to keep in mind some essential post COVID travel tips so you can holiday safely and with peace of mind. With restrictions and rules around travel being tighter than ever, it's imperative that you take all the time necessary to understand what you need to do for a stress-free trip. Whether you're embarking on an ocean cruise or flying overseas for guided tours, there is nothing worse than arriving at check-in only to be turned away at the last minute.
Travel post COVID shouldn't be filled with anxiety, and the best way to do that is to plan smart and organise everything early. So, here are some essential post COVID travel tips so you can jet off on a bucket-list adventure worry-free.
Double-check your vaccine requirements
At this point, most countries across the globe have international vaccine requirements that you must follow to be let into their country. Before you book any flights or hotels, we strongly recommend reviewing all the vaccine requirements in each country you plan to visit. Be sure to also prepare any relevant documents such as your international vaccine certificate. This is because you'll likely need to show this in person at Government check-in points such as airports. Additionally, private venues might be able to enact their own rules regarding vaccines. As such, having the paperwork on hand can really alleviate any last-minute pain.
Furthermore, if you plan to take a cruise, there'll also be additional requirements set by the cruise line which you'll need to follow. As cruises typically sail from one country to the next on a daily basis, restrictions tend to be a little tighter than you might expect. We suggest reading our in-depth Cruise Vaccine Requirements guide that breaks down what you need to do before and during your voyage.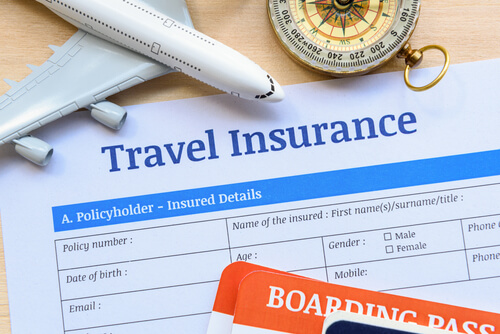 Sign up for travel insurance
As you might expect, with more risk comes the need for a safety need when things don't go as planned during your trip. In turn, one of our post COVID travel tips is to look into a relevant COVID travel insurance provider. Whether you plan to go on a domestic adventure or wish to fly overseas, having travel insurance could make all the difference. Look for travel insurance that'll ensure any potential danger can be handled with minimal stress on your end. You don't want to be caught in a medical emergency and be handed an eye-popping bill, so set yourself up with travel insurance before any major trip post COVID.
Book in any additional relevant vaccinations
While you might be thinking about one particular virus, an important post COVID travel tip you need to remember is to also get yourself vaccinated for any region-specific diseases. Even though it might seem unnecessary to get vaccinated, getting infected with diseases such as Malaria or Yellow Fever could easily put your life at risk in a matter of moments. Plus, these diseases are also generally rather painful!
Rather than roll the dice while travelling, we strongly advise putting in a little bit of time to get yourself vaccinated for any preventable diseases that are found in the region you'll be visiting. This is especially important in areas such as parts of Asia and Africa where insect-borne diseases can be much more easily attained as you explore less travelled parts of the area.
Keep up to date with local restrictions during your trip
Once you've safely arrived at your destination, another post COVID travel tip to keep in mind is remaining in the know about any local restrictions while you visit. In particular, whether any restrictions or rules are changing during your time in the country, state, or territory. From vaccine requirements, and necessary personal identification, down to whether you're allowed to enter a country from the one you're leaving, in an ever-changing globe, keeping up to date can make or break your adventure. While this might just mean spending five minutes watching the news or subscribing to email or text alerts, those couple of moments in a day can prove to have a major impact on how you travel.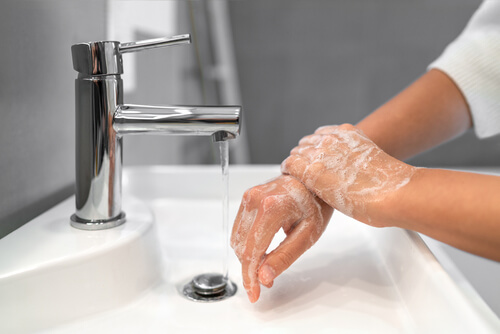 Regularly wash your hands
Just like when you're at home, it's even more vital that you maintain hygiene standards as you travel. As you come into contact with what might potentially be hundreds of different people every day, so do your hands as you touch handrails, hold items at a market, and exchange currency. When necessary, take the time to wash your hands using the correct technique and keep yourself safe from potential dangers that include and go beyond just COVID-19. If you don't have access to running water, hand sanitizer should prove immensely useful!
Drink plenty of water
Time flies when you're having fun, and sometimes all that adventure might distract you from drinking enough water to continue the excitement. Ever been travelling and started to feel sluggish and not 100% by the mid-afternoon? That could potentially be a sign that you need a cup of water to wash through your body and revitalise you. It's recommended that you need to drink at least two litres of water a day, with around two and a half litres of water for men. That doesn't mean you can gulp that amount down in an hour, but over the course of the entire day. So, keep a trusty refillable water bottle with you and you'll ensure you have plenty of energy throughout the entire day.
Get sufficient sleep every night
Speaking of energy, ensuring you give your body plenty of rest guarantees you'll be ready to truly enjoy every day of exploration without feeling fatigued. Now, that doesn't mean you have to follow that same humdrum sleep routine you keep at home. This is a holiday after all. But, for every late night you have in the town, you'll need to accommodate time in the next day or two for additional rest to make up for it. You don't want to be in a situation where you have to push yourself through a surprisingly gruelling tour and miss out on special moments, so listen to your body and get some sleep!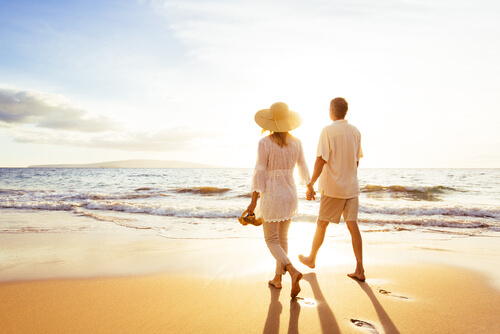 Spend some time in the sun every day
This shouldn't be an issue for those who plan to spend every day hiking through forests or hopping from beach to beach. Nevertheless, for those who might be holidaying in urban centres or colder climates, a great post-COVID travel tip is to get yourself a daily dose of Vitamin D. Easier said than done in some locales like Northern Europe where sunlight hours are minimal in parts of the year, but Vitamin D is a huge source of energy and can prove vital in giving you an extra burst of life.
Let Discerning Traveller plan your next adventure
Now that you've read up on all our post-COVID travel tips, it's time to start planning your upcoming holiday. Our team at Discerning Traveller can help you in a multitude of ways to finalise your grand adventure. From flights to accommodation to your daily activities, our bespoke service from our travel consultants can organise everything for you. So, the only thing you need to worry about is who you want to bring with you. Contact Discerning Traveller today by calling 1300 950 620 and our brilliant travel specialists will be on hand in moments to plan your great escape.
Planning an epic road trip and need some travel inspiration and places to visit in New South Wales? Don't worry, we have done the hard work so you won't need to. Whether you want a short escape to sandy shores, a tranquil nature-lovers retreat, or are seeking adventure in the outback, we have a New South Wales location that will work for you.
There is an abundance of different New South Wales attractions to check out no matter which direction you decide to go. From historical landmarks, natural phenomena, beautiful Australian wildlife, to irresistible local cuisine, there are so many exceptional places to visit in New South Wales that it can be surprisingly hard to decide where to go first.
So, round up your friends, pack the car, and pick out your playlists, it's time to discover what the best places to visit in New South Wales are for your next road trip.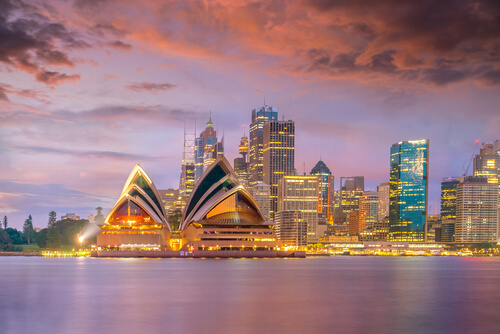 Sydney
Let's get the obvious one out of the way, shall we? From the iconic Sydney Harbour Bridge to the just as unforgettable Sydney Opera House, this beautiful city has plenty of sightseeing wonders to discover. Order up some delectable cream puffs while walking through Chinatown. Pop over for a quick swim and tan at the world-renowned Bondi beach (or the better alternatives Coogee Beach or Balmoral Beach). Reach breathtaking heights as you fly up to the top of Sydney Tower. If you want to uncover some of the best of urban Australia, there's no better place to start than Sydney.
Plus, with major events happening all year from the annual VIVID light festival, New Year's Eve fireworks, and the Sydney to Hobart Yacht Race, you'll have more than enough reasons to explore Australia's most populous city.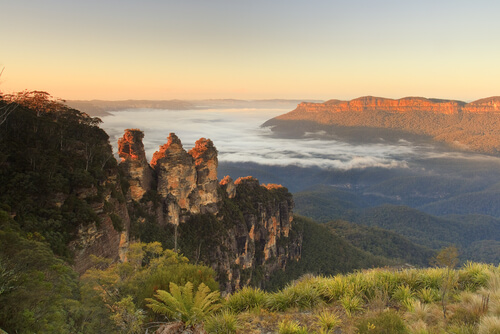 The Blue Mountains
Only a 90-minute drive from Sydney, the Blue Mountains are one of our favourite places to visit in New South Wales. Offering a seemingly endless selection of bushwalks, hiking paths, and trails to adventure through, the Blue Mountains are an easy way to reconnect with nature. From the marvellous views at Scenic World and the Three Sisters Lookout to the entrancing underground tunnels of the Jenolan Caves, you will have so much to see and do in the Blue Mountains that you'll undoubtedly need multiple visits. What's more, with excellent local restaurants, galleries, and festivals happening throughout the year, the Blue Mountains has plenty to do once you're done with your hike.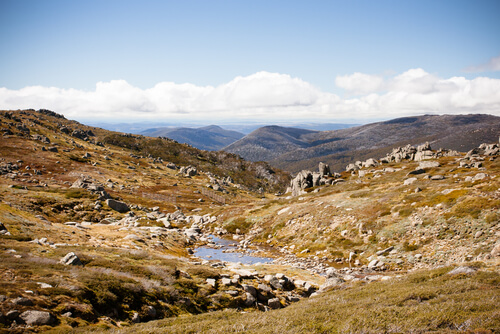 Snowy Mountains
If you want to experience snow in New South Wales, then head down to the Snowy Mountains. Only a few hours drive from Sydney, the Snowy Mountains is the go-to spot for many Australians who want to shred some slopes. Whether it's Thredbo or Perisher, thousands of people visit one of the various ski parks in the Snowy Mountains every day for the few months that snow is available.
For other times of the year, we strongly recommend hiking up Mount Kosciuszko and reaching the highest point in all of Australia. Otherwise, we suggest visiting Lake Jindabyne, taking a dip at the natural thermal pool at Yarrangobilly Caves, or enjoying some picturesque views at Charlottes Pass.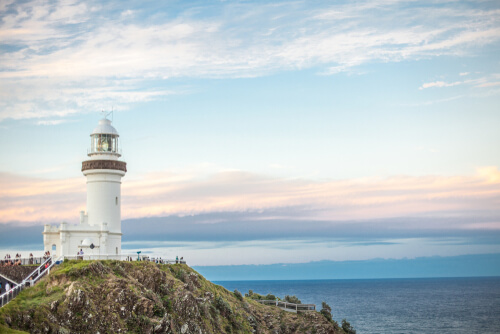 Byron Bay
Located in the northeastern corner of New South Wales, Byron Bay has rapidly become a major hotspot for many road-trip adventurers both young and old. Whether you're stopping by before heading further north into Queensland or want a perfect cap-off to your New South Wales road trip, Byron will rarely disappoint. Laze around on Seven Mile Beach or Main Beach. Order up a delectable meal or cup of coffee at one of the marvellous cafes. Stand on the westernmost point in Australia at the Cape Byron Lighthouse. Book out a quaint holiday rental and just soak in the laidback and enchanting atmosphere of Byron Bay on your next New South Wales road trip.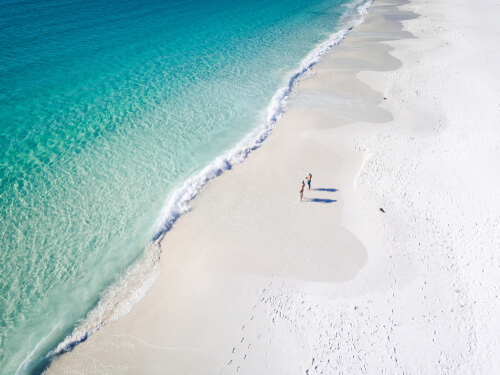 Jervis Bay
If you're thinking of going south instead of north, then no road warrior can go past Jervis Bay without taking a quick visit. Boasting iconic white-sand beaches including the famous Hyams Beach, Jervis Bay is a truly serene place to visit and one of our must-see locations in New South Wales. Hop aboard a dolphin and whale watching tour at the Jervis Bay Marine Park. Explore the pristine Booderee National Park and spot some stunning local flora and fauna. Order up some local craft beers at the pub before grabbing a mouth-watering meal. A perfect pairing with a trip to the Snowy Mountains only a few hours away, Jervis Bay is an absolute must for anyone looking to really get away from the bustle of Sydney.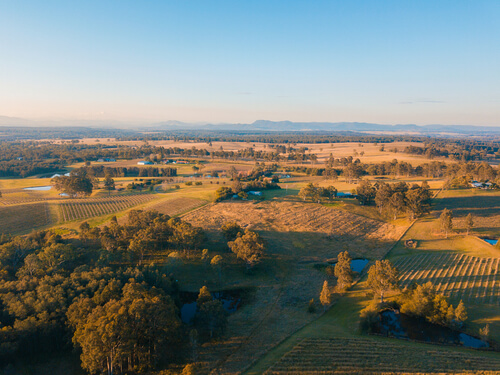 The Hunter Valley
Are you planning a romantic weekend getaway? Figuring out where to go for your hen's party? Want to taste appetizing Australian wines on your NSW road trip? If this is you, then the Hunter Valley absolutely fits the bill. As one of Australia's first wine regions, the Hunter Valley boasts a dizzying selection of wineries, each with its own unique flavours and boutique brews. Whether you're a lover of wine or just want an excuse to get a little tipsy, a wine-tasting tour is essential.
Alternatively, the Hunter Valley has a wealth of more family-friendly activities that everyone of all ages can enjoy. From the brilliantly maintained Hunter Valley Gardens and breathtaking sunrise hot-air ballooning to various parks and state forests, there's more than enough to do for any kind of traveller.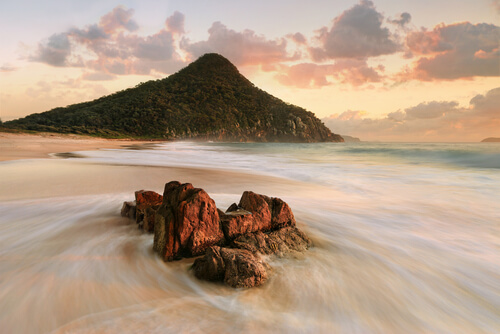 Port Stephens
As one of the best stretches of pristine coastline in Australia, Port Stephens is easily one of the best places to visit in New South Wales. Around 2 and a half hours away from Sydney, Port Stephens is just far enough to escape the bustle of the city but easy enough to drive up to on a quick weekend trip. What makes Port Stephens stand out from other must-see locations in New South Wales is its expansive sand dunes that extend for kilometres beyond the shore. This makes for the perfect spot for thrilling sand-based activities ranging from family-friendly sandboarding, majestic camel rides down to the bay and heart-stopping quad-biking. Plus, with tantalising local restaurants, exceptional beaches, and panoramic lookouts, there are plenty of activities to enjoy when visiting the beautiful area of Port Stephens.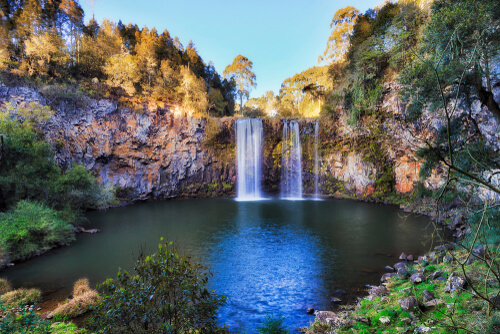 Armidale
It's time to go inland, and what better place to visit in New South Wales first than Armidale. While the charming town of Armidale itself is amazing, it's the way you decide to travel there that really makes it worth your trip. By that, we mean the ever-spectacular Waterfall Way. Lined with various waterfalls (naturally) and untouched national parks, to quaint and laidback local towns like Ebor and Bellingen, Waterfall Way is a magical road trip and one of the best ways to explore NSW.
Now, once you arrive at Armidale, you will have more than enough to do before heading back home. Enjoy some stunning local artwork at the New England Regional Art Museum. Visit the eye-catching Saints Mary & Joseph Catholic Cathedral. Pop over to one of the various national parks for an energizing hike. An excellent place to visit during Autumn or Spring, be sure to journey down Waterfall Way and visit Armidale.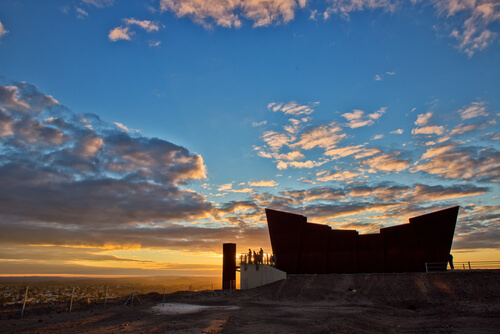 Broken Hill
More than just a popular spot for Australian filmmaking for movies such as Mad Max: Furiosa and Mission Impossible 2, Broken Hill is an undeniable must-visit location in New South Wales. As the longest running mining town in the country, Broken Hill is at the heart of Australia's history. See the gorgeous Living Desert Sculptures just north of Broken Hill. Get in touch with local Aboriginal history spanning millennia. Saunter over to Silverton and discover the 'classic Aussie outback town' at one of the various film sets in the area. Clocking in at 13 hours on the road when travelling from Sydney, make sure to pack everything before leaving home. Alternatively, just book a flight out to the regional airport and hire yourself a car to explore the area.
Orange
A little closer to home at around four hours from Sydney, Orange is a dreamy wine region that is a wonderful alternative to the Hunter Valley with far fewer people. Book in a local wine-tasting tour with your closest friends. Walk along the beautiful Orange Botanical Gardens. Gaze upon the spectacular Federal Falls before exploring some caves at Borenore Karst Conservation Reserve. With small-town charm, but a wealth of exciting things to do, Orange is a great choice for travellers on a long weekend or as part of an extended road trip across inland NSW.
Let us book your trip to one of these exciting places to visit in New South Wales
Now that you have all the inspiration you need, it's now time to book. Easier said than done right? Have no fear, our fantastic team of experienced travel consultants can help you organise all the stops, accommodation, and all the little things in between for you. Simply contact us using our phone number 1300 950 622 and one of our travel consultants will be on hand in but a moment. Whether you want a guided tour or a rejuvenating stay at a luxury resort, we can do all the hard work so you can just spend your time truly enjoying your next escape.
About to go on your first voyage and need some help deciding what to wear on a luxury cruise? We completely understand. There are so many things to do on a luxury cruise from active onshore excursions to specialty dining venues, and formal evenings. As such, it can be a little daunting when deciding what clothes to pack for all these occasions. Have no fear, we have all the information you need to perfectly organize your wardrobe.
Rather than define in loose terms when you can wear on a luxury cruise, let's grab accurate information on attire from the best source: the luxury cruise lines themselves! Why break down each luxury cruise line? That's because each luxury cruise line has a different dress code for you to follow. While one cruise line might let you wear casual clothing once the sun sets, another might be a little stricter. There is nothing worse than turning up with the wrong attire. Plus, it's only made worse when you're stuck at sea with no chance to re-pack what to wear on a luxury cruise. So, start planning your next luxury ocean cruise the right way and pack your bags with the right attire for your cruise ship.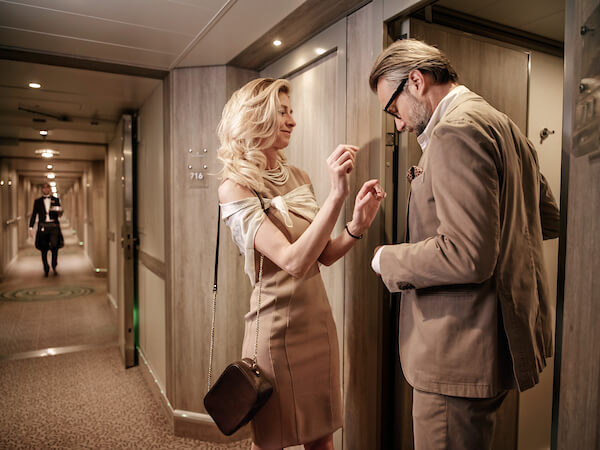 Silversea Cruises dress code
Silversea cruises have a dress code that is either casual, informal, or formal depending on the time of day aboard the ship. During the daytime, the typical attire is casual resort wear or appropriate clothing to fit the weather conditions. This is to avoid scenarios such as in expedition cruises where guests become uncomfortable trying to wear stylish but weather inappropriate attire outside. Casual wear on a luxury cruise line like this is typically open-neck shirts, slacks, pants, casual dresses, or blouses, with flat or low-heeled shoes.
Once the evening arrives, the dress code changes depending on the theming of the night. This is usually split between casual, informal, or formal. Be sure to refer to your cruise line for further information on when these nights occur. For informal evenings, gentlemen typically sport jackets and pants with an optional tie while ladies wear dresses or pantsuits. On formal nights, the attire for men is tuxedos, dark suits, and dinner jackets. Women, in the meantime, are recommended to put on their best evening gowns or cocktail dresses.
Seabourn Cruises
Seabourn cruises have embraced a modern way of styling your attire while sailing on their luxury cruise ships, introducing an elegant casual dress code during the evenings alongside a traditional formal dress code. Rather than forcing you to wear a tuxedo or an evening gown, with an elegant casual dress code, guests can choose to wear a collared dress shirt or sweater with an optional jacket for men or dress, a pantsuit or a skirt/slacks and blouse for women. It's important to note that jeans are still not appropriate for the restaurant after 6 pm, so pack accordingly!
During the day, Seabourn cruises has the atypical casual resort-wear attire done by many luxury cruise lines. Swimwear including brief shorts, swim suits as well as activewear is only allowed to be worn by the pool, in the spa, or while at the gym.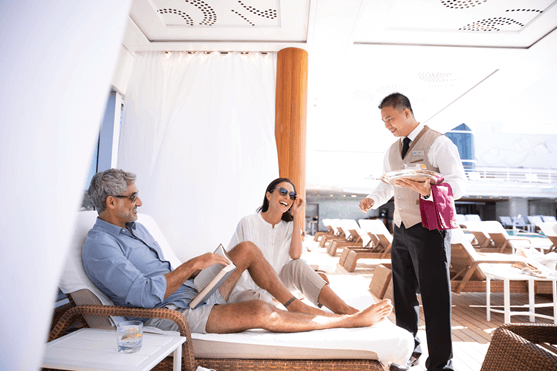 Regent Seven Seas Cruises
Regent Seven Seas cruises have two distinct dress codes. One for the daytime and one once the clock strikes 6 pm. For the daytime, guests can sport their usual resort-style clothing that can range between shorts, jeans, and sneakers. What's more, bathing suits and swimwear, in general, are only acceptable poolside and at the Bar and Grill.
The evening dress code aboard Regent Seven Seas cruises has two key styles. These give you the flexibility to plan your clothing on a luxury cruise accordingly. Elegant casual is your first choice that grants guests the option of wearing skirts or slacks with a sweater or blouse for ladies. Men can choose to put on some slacks and a collared shirt. As a note, elegant casual does not include jeans, which are considered inappropriate. The second style is your more traditional formal option which comprises of tuxedos, dark suit, and ties, or dinner jackets for men. Meanwhile, ladies can wear cocktail dresses or evening gowns. Formal optional nights only occur on certain nights of your itinerary. So, make sure you refer to your itinerary to confirm how many you can enjoy on your luxury cruise.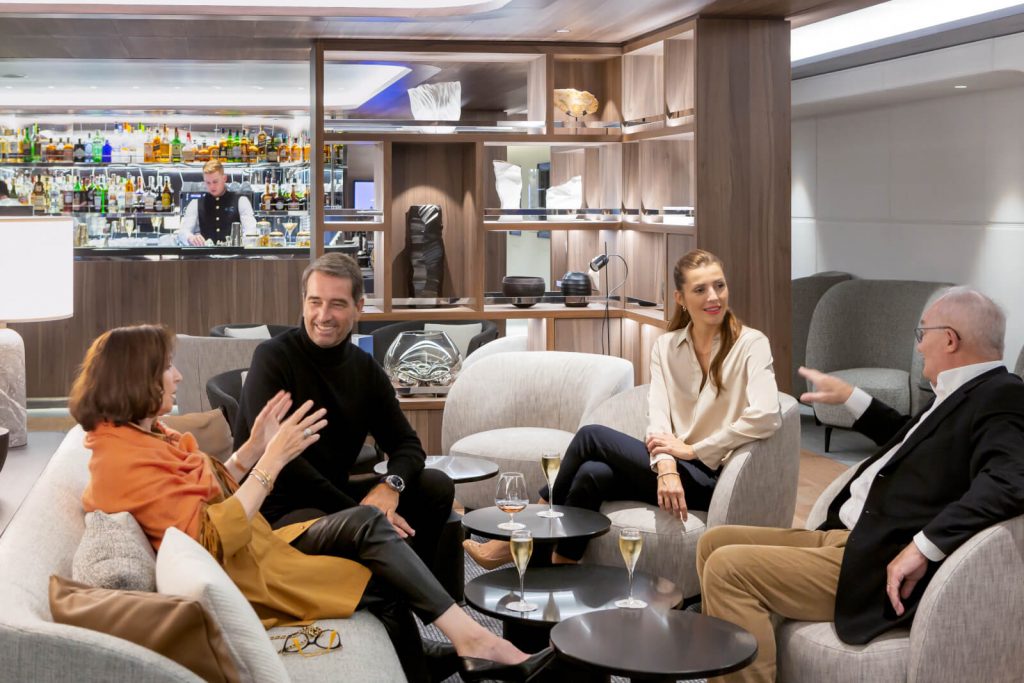 Ponant
On Ponant cruises, the cruise line recommends wearing, on most occasions, casual and elegant outfits that fit their style best. The only items considered inappropriate are t-shirts and shorts within dining venues and specialty restaurants. It's important to note that guests do love to dress up, especially during the evening. So, we suggest bringing along some semi-formal outfits for some extra variety.
On select evenings throughout your cruise, there could potentially be Captain's Evenings or Gala dinners. During these occasions, guests are strongly encouraged to wear formal attire including cocktail dresses and tuxedos.
In addition, Ponant recommends packing and wearing weather-appropriate attire on their expedition cruises. For example, on voyages to Antarctica, it's suggested to wear layered and warm clothing. Furthermore, in tropical climates lighter and thinner attire is recommended.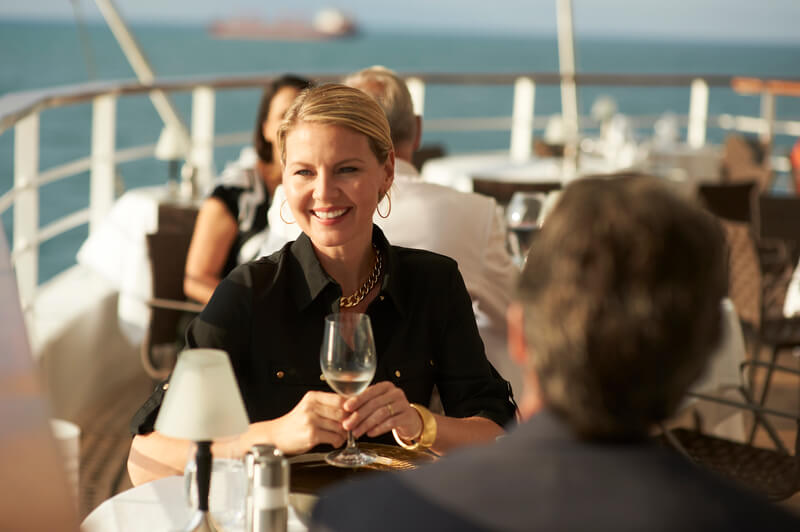 WindStar
Throughout the day, WindStar allows for casual elegant clothing throughout the ship. In general, most types of clothing are permitted aside from swimwear in public lounges and restaurants. They also recommend guests to not wear any clothing that can be considered offensive. This is to avoid situations where the comfort and enjoyment of other guests are ruined.
After 6 pm, dining venues have a country club-style dress code. This includes polo shirts, slacks, and button-down shirts for men while women can wear skirts, casual dresses, and sundresses. As there are no formal nights throughout any WindStar voyages, guests will not need to worry about packing a snazzy suit or fancy gown.
Book your dreamy luxury cruise with Discerning Traveller
Now that you know what to wear on a luxury cruise, booking your next voyage has never been easier. If you need help organizing your next luxury cruise, don't hesitate in contacting Discerning Traveller on 1300 950 622 for one of our brilliant travel consultants to help in any way. Contact us today and we can start planning the perfect adventure that matches your personal tastes, style of travel, and budget. Whether you desire an ocean cruise or an expedition cruise, Discerning Traveller is there to help you plan an escape you'll remember for a lifetime.
With a seemingly endless selection of locations to explore, planning an Australia cruise can be a little daunting! Moreover, with so many cruise ports in Australia to choose from across a multitude of different sailings every year, it's easy to see why this beautiful country has become a favourite for voyagers at home and abroad. To help you plan the perfect Australian cruise, we have compiled a list of the nine best cruise ports in Australia. We even made sure to mention at least one Australian cruise port in each state.
So, whether you are planning a short Australia cruise before sailing out to New Zealand or the South Pacific, or are thinking about an epic Australian circumnavigation, here are the best cruise ports in Australia to get you inspired for your next adventure.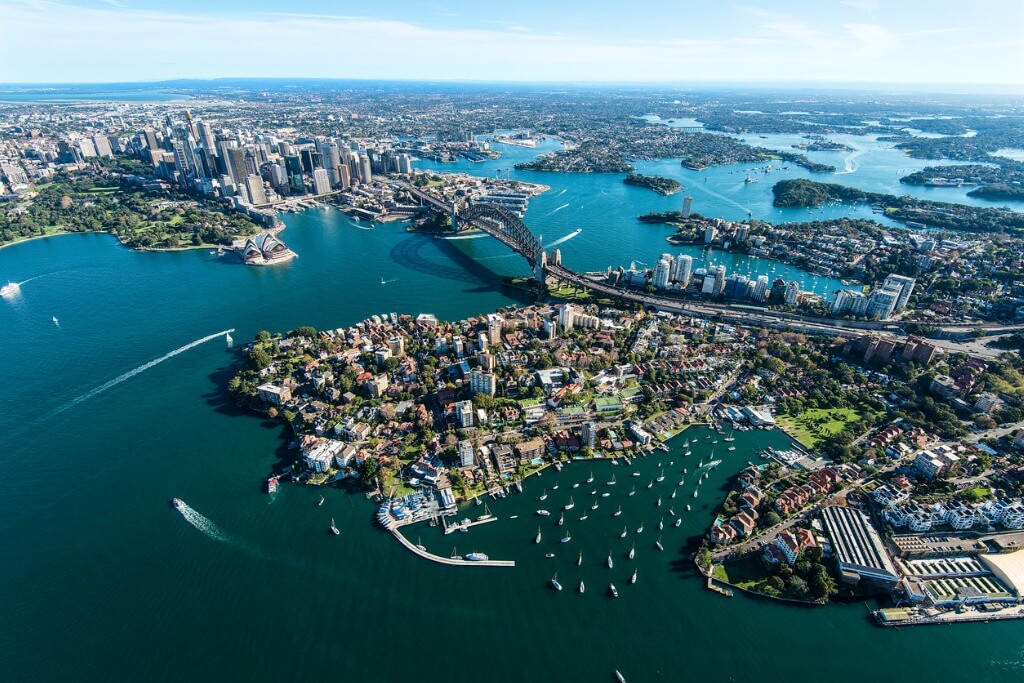 Sydney, New South Wales
By far and away the best place to start or finish a cruise in Australia, seeing Sydney Harbour itself is more than worth the visit. With the opportunity to be docked right at Circular Quay, passengers are walking distance from both the Sydney Opera House and the Sydney Harbour Bridge! Moreover, with beautiful beaches, fantastic hikes, and a bustling city packed with plenty of things to do only moments away, Sydney is a perfect cruise port to visit while you holiday in Australia.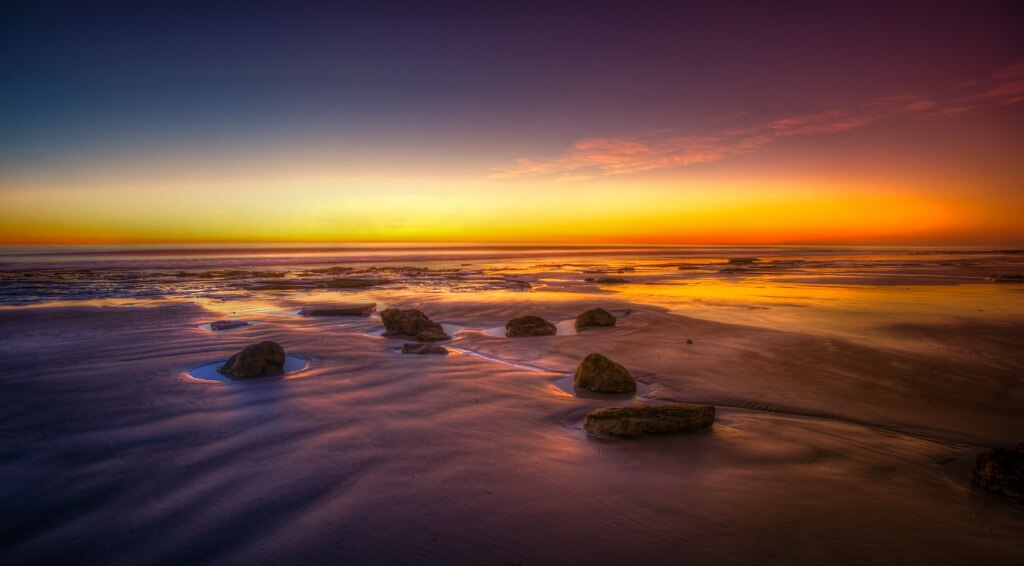 Broome, Western Australia
There is no better Australian cruise port to kickstart your adventure to the Kimberley than in Broome, Western Australia. While the Kimberley itself will undoubtedly be a major draw for most explorers, Broome itself has plenty to see and do before or after your Kimberley cruise. Whether it's a sun-soaking afternoon at Cable Beach, a walk through the local historical museum, or some truly spectacular dinosaur footprints at Gantheaume Point, you'll have plenty to do while in Broome.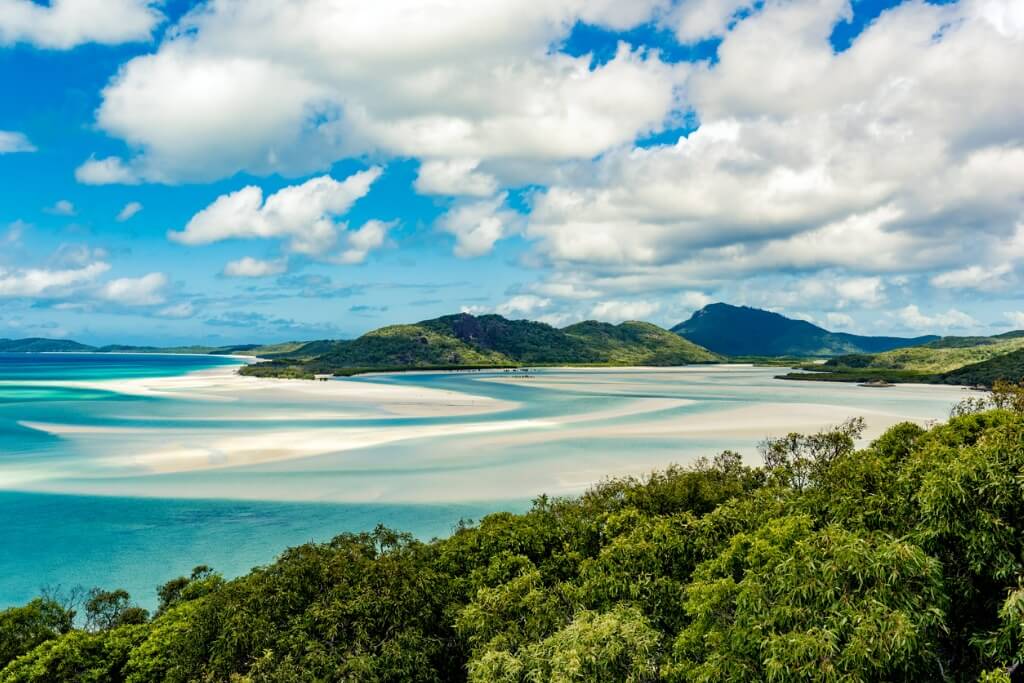 Airlie Beach, Queensland
The gateway to the Whitsundays, Airlie Beach is a popular cruise port in Australia for voyagers looking for a relaxing escape packed with endless sunshine. Sink your feet into the soft, white-sand beaches before joining your closest friends on an exciting snorkelling trip in the Great Barrier Reef, Airlie Beach is all about connecting you with the sea. Plus, if you don't feel like hitting the beach, the town itself has plenty to offer which will keep you more than busy for your entire stay at this Australian cruise port.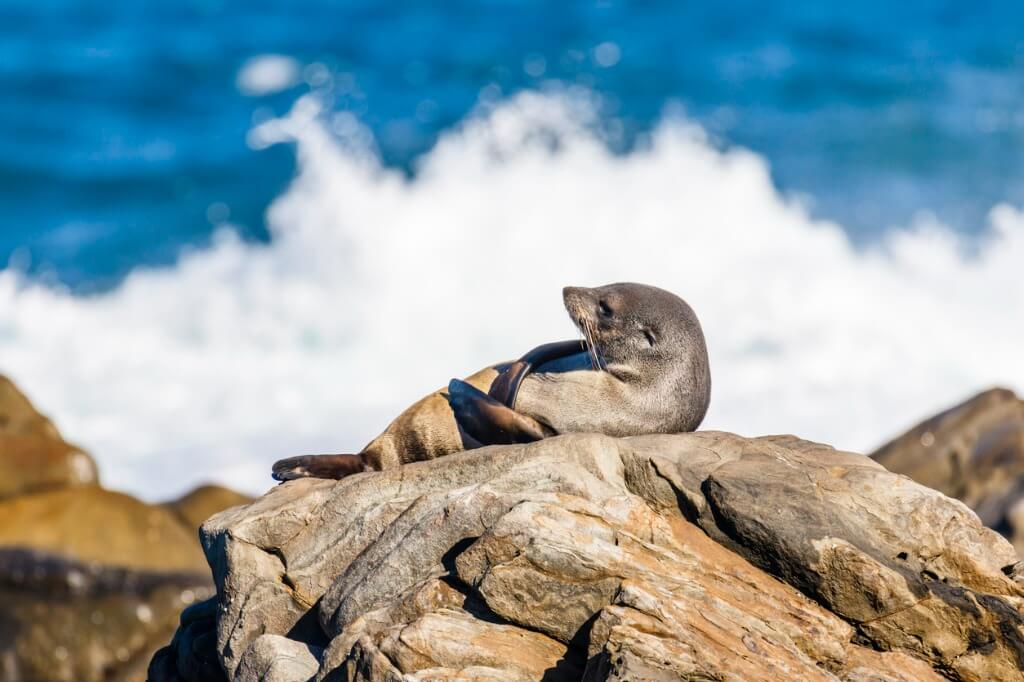 Kangaroo Island, South Australia
If you are sailing down to South Australia during your voyage, we strongly recommend ensuring your cruise has a visit to Kangaroo Island. A perfect match for nature-lovers, Kangaroo Island is one of Australia's best wildlife reserves, hosting a diverse range of fairly untouched flora and fauna. Take a 4WD excursion out to the Seal Bay Conservation Park. Go for a hike then have a picnic at Flinders Chase National Park. Try out some local flavours while visiting Dudley Wines before hitting the beach only moments away. A great way to holiday on an Australia cruise, be sure to explore Kangaroo Island on your next big adventure.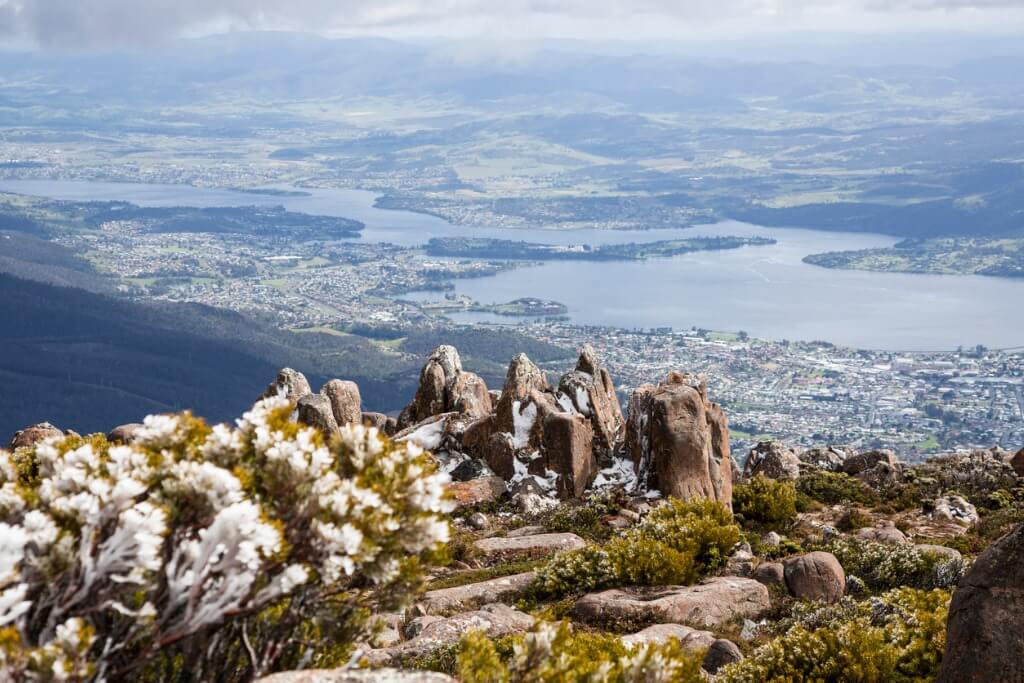 Hobart, Tasmania
Offering breathtaking natural sights, delectable local cuisine, and a multitude of activities to try out, Hobart is a brilliant cruise port that can often be the highlight for many voyagers during their cruise in Australia. With a bevvy of trendy breweries and critically-acclaimed wineries, Hobart is a favourite among those who enjoy a couple of bubbles. Plus, with tranquil national parks only a short trip away from the cruise port, you could pack in a couple of fantastic shore excursions even if you are short on time.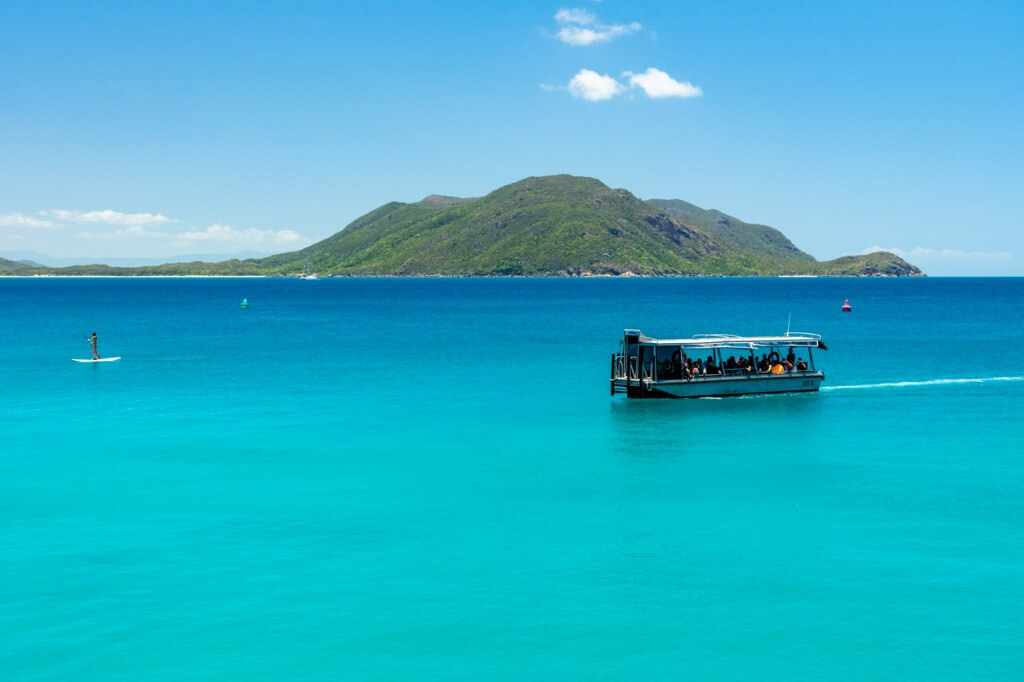 Cairns, Queensland
Already visited Airlie Beach? Then Cairns is a marvellous cruise port in Australia that packs in plenty of the highlights with an enticing Northern Queensland twist. Whether you want to take a trip out to the tropical paradise of Fitzroy Island, go for a ride aboard the Skyrail Rainforest Cableway, or visit Barron Falls as part of the famous Kuranda Scenic Railway, you will have a wealth of fun things to do while exploring Cairns. Furthermore, if you have a little extra time, you can even set sail on an exhilarating trip out to the Great Barrier Reef!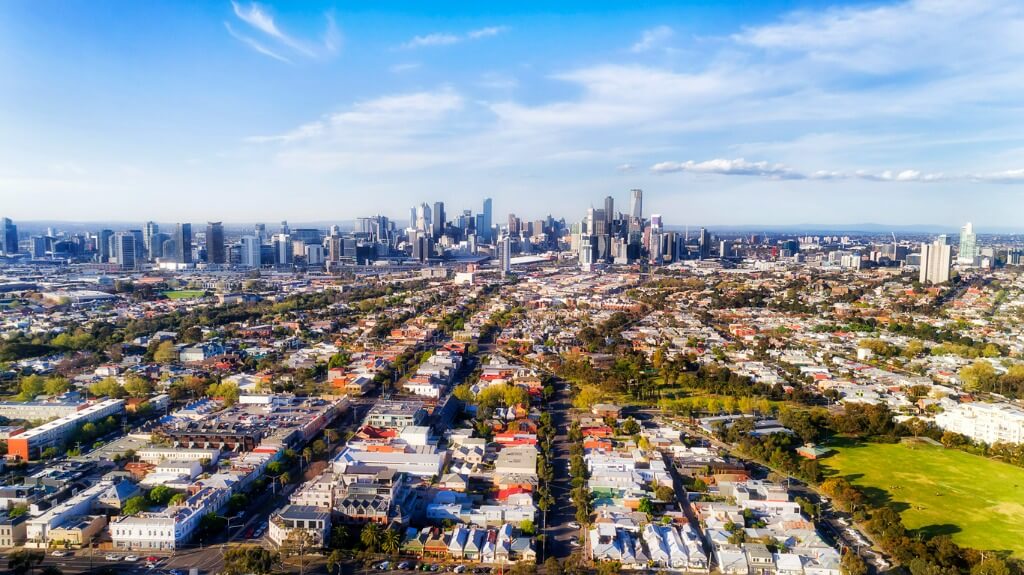 Melbourne, Victoria
From bustling bars and world-class restaurants, to beautiful marketplaces, Melbourne is a vibrant city that demands a visit or two during your Australia cruise. A multicultural city offering a vast collection of different experiences from a variety of cultures, Melbourne offers a wealth of truly fantastic activities for any kind of traveller. Whether you fall in love with the contemporary art galleries, the fun-filled action at Luna Park, or just the addicting coffee at one of the local cafes, if you're in the mood for a rewarding city-adventure in Australia, a visit to the Melbourne cruise port needs to be at the top of your list!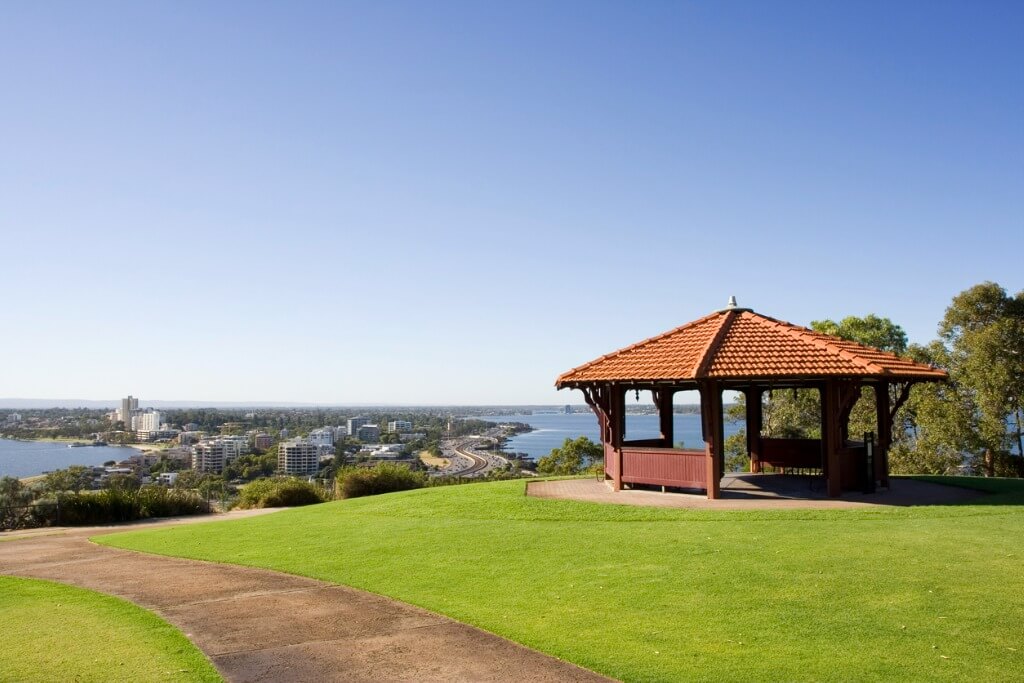 Perth, Western Australia
There really isn't a better place to embark on your cruise along the Western coast of Australia than from the port of Fremantle near Perth. After taking a short trip into the city of Perth from Fremantle, travellers have a plethora of magnificent activities and experiences to enjoy. Explore the expansive public parkland of Kings Park and Botanical Garden. Kick up your feet and grab yourself a quick tan at Cottesloe Beach. Saunter through the captivating art pieces while venturing through the Art Gallery of Western Australia. If you have a little bit of extra time, you could even venture out to Swan Valley and sample some of the delectable wineries in the region.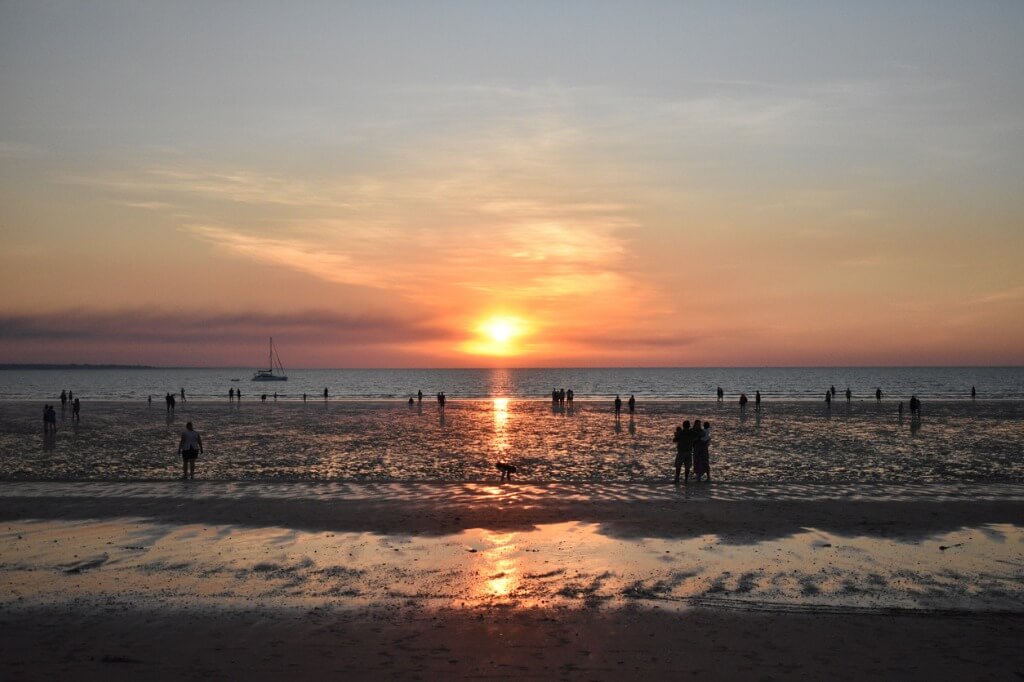 Darwin, Northern Territory
Want an alternative way to explore the Kimberley? Then we highly suggest booking a voyage from the cruise port of Darwin! Offering plenty of sights and sounds to keep you busy for your entire stay, Darwin is a great locale to kickstart or wrap up your trip to the ecological paradise that is the Kimberley. From the various military monuments and museums and wonderful beaches, to their famous crocodile parks and tours, Darwin is an absolute highlight for those adventuring the northern parts of Australia.
Plan the perfect Australian cruise with Discerning Traveller
Whether you are thinking about a grand Australia circumnavigation cruise or just want a short voyage down or up the east coast, we hope these cruise ports in Australia inspire you on your next adventure. If you need extra assistance choosing between luxury cruise lines or just want a second opinion when choosing the perfect ocean cruise, do not hesitate in contacting Discerning Traveller. Our brilliant team has a wealth of experience in planning bucket-list and tailor-made holidays that perfectly match your personal preferences and budget. You can get in touch with one of our travel consultants by calling us on 1300 950 622. Start planning an Australia cruise you'll remember for a lifetime and contact us today!