Disclaimer: All sailings mentioned are up to date as at 16 April 2021. Current itineraries may change as the year progresses and new voyages may also be added too.
With Europe, America and nearly all other international destinations off the cards for the next few months of 2021, closer-to-home domestic are the perfect alternative for those itching to get back on board. Plus, what better vantage point to explore the wondrous Australian coastline than while sipping a sumptuous cocktail and lounging serenely by the pool deck of your cruise ship?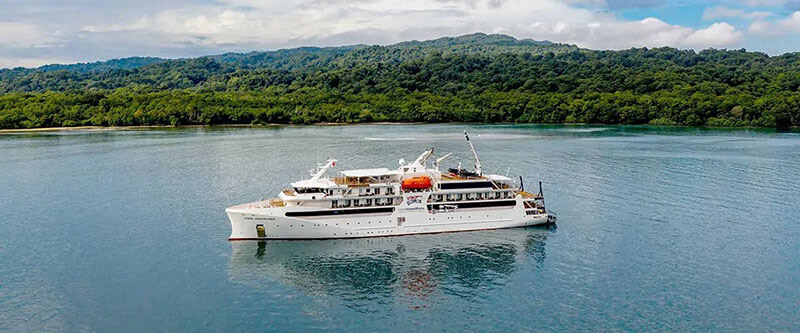 Coral Expeditions
Australian-based Coral Expeditions is at the forefront of domestic sailings in 2021, going full steam ahead for its 25th Kimberley season running from April through to October. The line's Kimberly cruises explore the rugged land and natural highlights of the Kimberley region with its exquisite waterfalls, wildlife and tidal formations along this ancient coastline. Coral's itineraries call on remote locations that are lesser explored by tourists, taking you on an unforgettable adventure as you appreciate the local environment and culture in its most natural habitat.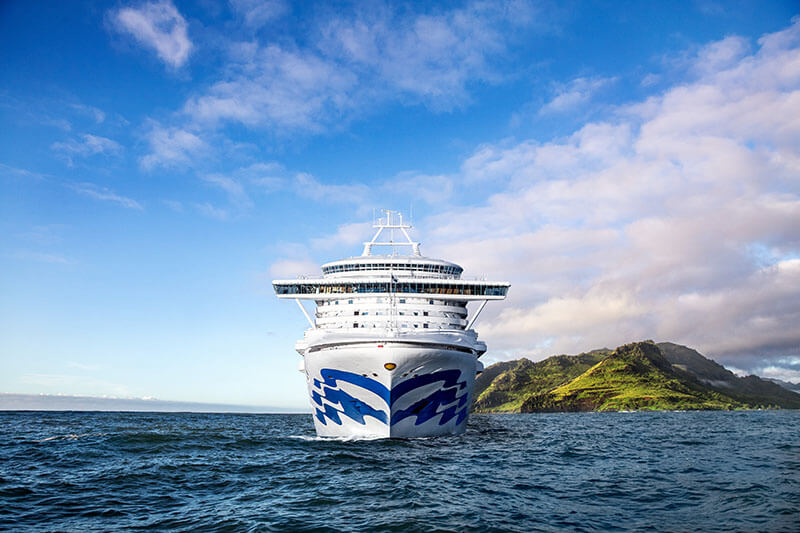 Princess Cruises
Princess Cruises is currently scheduled to sail in the last three months of the year with roundtrips from Melbourne, Sydney and Brisbane taking you on exciting adventures as you discover closer-to-home gems in a completely different way. From exotic locations like Airlie Beach and Willis Island to Kangaroo Island and Port Lincoln, why not check out destinations that are spectacular enough to rival the best in the world without having to travel on an overseas flight?
Holland America Line
If you plan on truly discovering the wonders of Australia, Holland America will undoubtedly have several sailings for you in 2021. Travellers can choose between a selection of 32, 21, and 11-day Australia Circumnavigation voyages departing from Sydney or Fremantle across various parts of the stunning down-under coastline. Unwind in the Whitsundays, explore the panoramic views out in Broome, sip on sumptuous local wines in Adelaide, this and so much are what is in store with Holland America.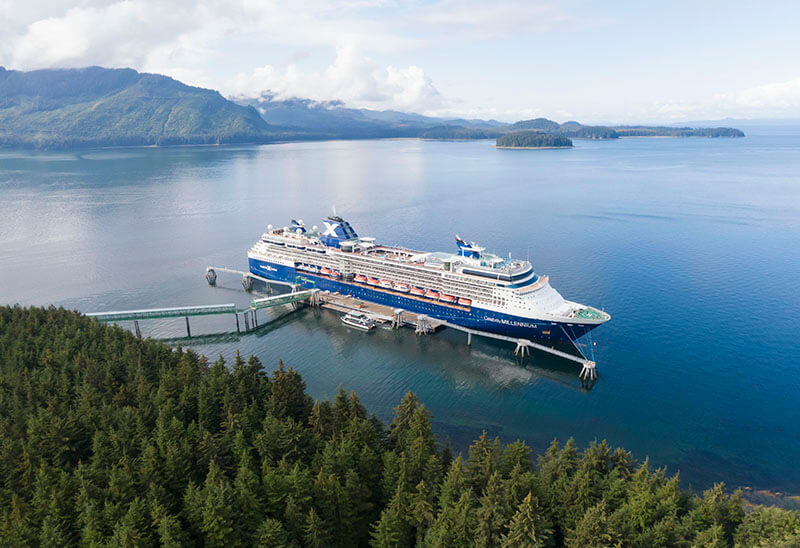 Celebrity Cruises
Sailing out in late 2021, Celebrity Cruises are currently offering a limited selection of Australia cruises, all of which are departing from Sydney. While there select sailings that allow you to visit the stunning landscapes of Tasmania and the clear waters of the Great Barrier Reef, most Celebrity Cruises from Australia in 2021 centre around exploring the beauty of New Zealand. From the vibrant city of Wellington to the tranquil views of Milford Sound, if you are in the mood to sail through New Zealand from Australia, Celebrity Cruises might be the choice for you!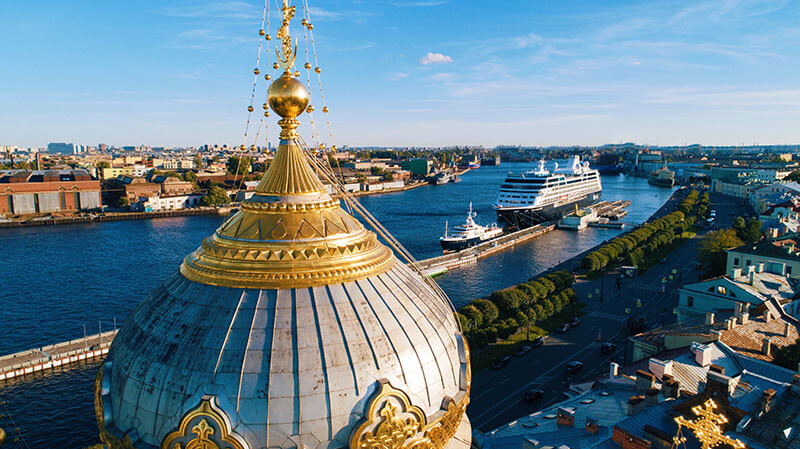 Azamara
Love sailing with Azamara? Lucky for you, there are currently two sailings available to book from Australia in December 2021. One is a 16-night Australia Intensive Voyage departing from Perth to Melbourne, allowing guest to visit every stunning locale along the county's southern coast including Albany, Esperance, and Kangaroo Island. The other voyage is a magnificent jaunt to Singapore and Bali from Perth, with wonderful stopovers at Bunbury and the Margaret River.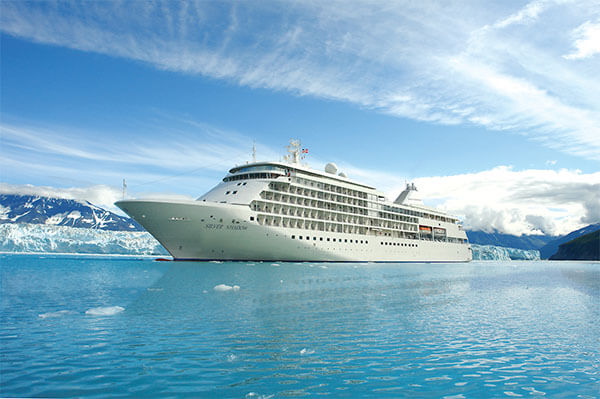 Silversea
Silversea Cruises offer a remarkable selection of Australian itineraries that we are sure guests who love a touch of luxury can enjoy. Almost entirely expedition cruises, Seabourn have several Kimberley voyages departing from either Broome or Darwin aboard Silver Explorer. Guests on these Kimberley voyages can adventure through one of the last untouched areas of the globe, with rarely visited natural landmarks, endemic species, and aboriginal sites around every nook and cranny. Alternatively, in late 2021, there are a small selection of New Zealand voyages departing from Sydney or Melbourne!
New Safety Protocols On Board Cruise Ships
Cruise lines have been some of the first travel companies to adopt enhanced health and safety measures for the sake of passengers, crews and communities they visit. Some of the new protocols to give passengers additional peace of mind include:
Mandatory Covid tests for all crew and passengers before departure.
Enhanced sanitation and cleaning measures
Reduced passenger numbers
Regular temperature checks
Improved HVAC systems, HEPA filtration and ventilation
Improved medical facilities
Proof of vaccinations
All these contribute to a safer experience on your sailing without compromising on the adventures it promises.
Book with Peace of Mind
Most cruise lines have now announced more relaxed booking conditions, which are flexible and allow for easier cancellations without penalties. While each cruise line will have their own individual terms and conditions, you will likely have the option to either receive a full refund or 100 percent future cruise credit.  This is a great way to secure your next cruise trip knowing you are protected in case the world comes to a standstill once again.
Connect with Your Discerning Traveller Advisor
If you are looking for ocean cruises in 2021 and beyond, whether in Australia or overseas, Discerning Traveller has you covered. With a dedicated travel advisor to guide you through your booking, we can help you secure your dream cruise.
Connect with us and we'll work around your needs to make sure your next cruise holiday is one of the best experiences of your life. You deserve it after this year!