No matter where you go visit in the amazing country across the ditch, there will always be something for you to see, experience, and explore. Nevertheless, when you are planning your next ocean cruise, it definitely helps to know where the best cruise ports in New Zealand are to make your trip planning a little easier.
You have come to the right place! Keep reading to discover the stunning highlights you need to see while cruising New Zealand. To make things even easier, we have broken the ports into North and South Island.
North Island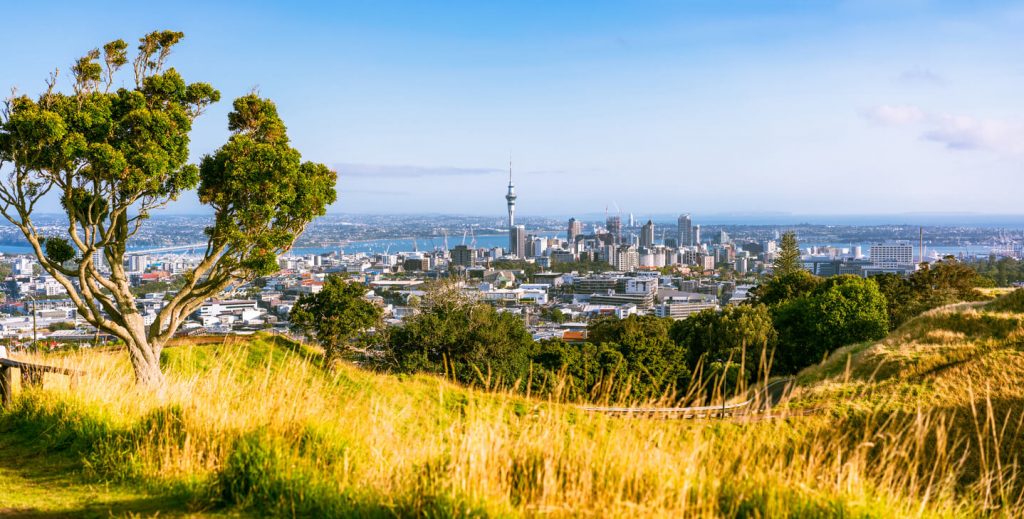 Auckland
As the largest city in the country, Auckland is the perfect place to start your next cruise from New Zealand. Also known as "the City of Sails", Auckland has a vibrant, multicultural feel jam-packed with thrilling experiences and flavour-filled restaurants. Moreover, Auckland is the perfect place to extend your trip before or after your cruise to travel inland for your own self-guided holiday.
Nevertheless, what makes Auckland stand out as one of the best cruise ports in New Zealand is the number of options you have in terms of different sailings. Being the largest city, Auckland offers up an even larger selection of voyages offered by even more cruise lines. You can choose between a riveting 7-day cruise across New Zealand and parts of Australia all the way to a grand 30+ day transpacific jaunt island hopping across the South Pacific. Regardless of what sailing you choose; you will not be disappointed when you visit Auckland.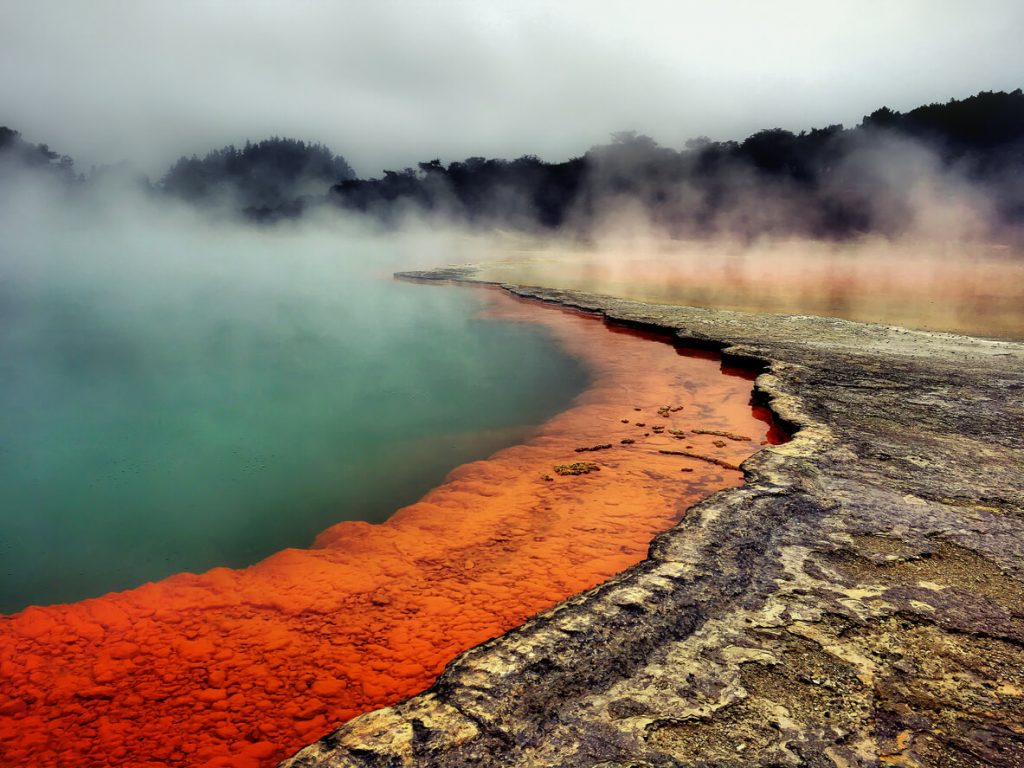 Tauranga
Aptly named the "Bay of Plenty", Tauranga provides the perfect blend of natural splendour and unique cultural landmarks. Take a 45-minute hike up Mount Maunganui for a panoramic view of the harbour and beyond. Unwind by the sandy beaches of Omokoroa and Pahoia for some sun-bathing or head offshore for some big-game fishing. Alternatively, take a cultural tour of the region visiting various sites like Elms Mission House.
The biggest draw of Tauranga during a cruise of New Zealand is its proximity to the beautiful region of Rotorua. A culturally significant area to the local Moari people, adventurers who explore Rotorua can discover natural wonders including mineral terraces, geysers, and even geothermal mud pools!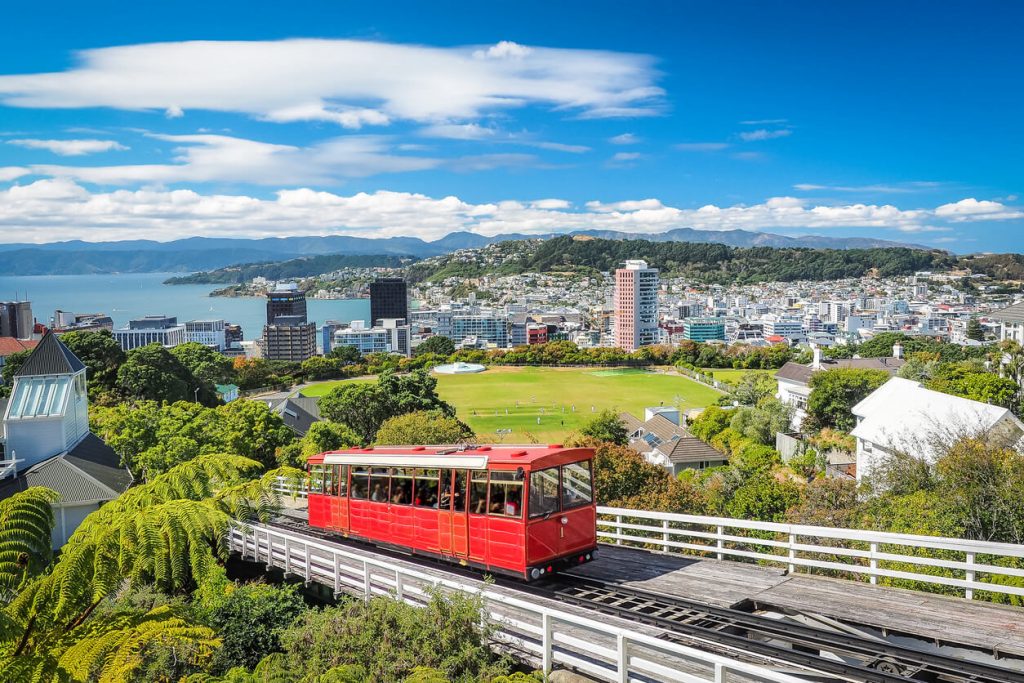 Wellington
Affectionately known as "The Windy City", Wellington is so much more than just New Zealand's capitol. Wellington offers those who visit the opportunity to chance upon gorgeous natural sites, visit unique art and history museums, as well as sample a divine selection of world-class dining. Many first-time visitors will undoubtedly stroll through the must-see Wellington Botanical Gardens or hike up to the summit of Mount Victoria for a beautiful view across the entire city.
Famous for being near the locale where the critically and commercially acclaimed Lord of the Rings trilogy was filmed, Wellington has a deep connection with Hollywood and the art of filmmaking. You could book yourself to a riveting workshop that gives you hands-on accesses to the techniques and processes done to make fantasy characters come to life.
South Island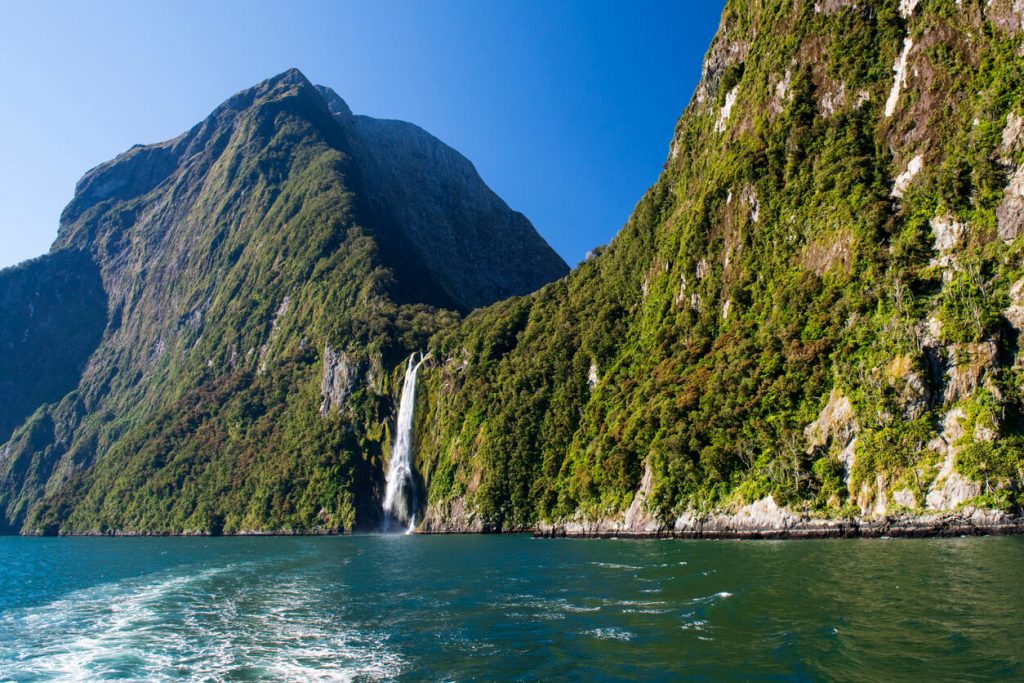 Fjordland National Park
Wild and remote, New Zealand's largest national park is just waiting for you to explore its deep fjords on a cruise. The Fjordland National Park is home to three of New Zealand's most beautiful cruising inlets: Milford Sound, Doubtful Sound, and Dusky Sound. Boasting panoramic views at every moment, glassy lakes, and snow-capped mountain ranges, Fjordland National Park is an undeniable must-visit for anyone looking to truly explore the wonderful country, especially on a cruise.
What's more, being home to an abundance of rare flora and fauna, particularly birds, you will often enjoy unique and breath-taking moments that go beyond just the lush rainforests. Boasting cascading waterfalls, awe-inspiring mountain peaks, and sparkling waterways, we cannot recommend exploring Fjordland National Park enough during your next New Zealand voyage.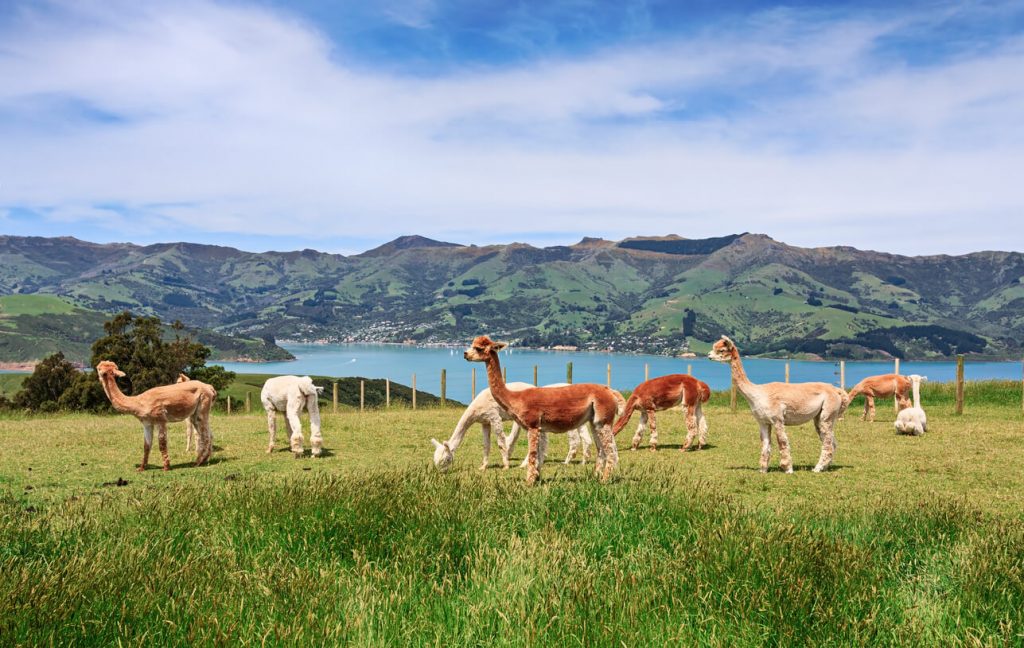 Akaroa (Christchurch)
Only a scenic one-hour drive away from Christchurch, Akaroa is a fantastic port town surrounded by beautiful scenery and right in the middle of a (thankfully) dormant volcano. Akaroa is the perfect cruise port to book a riveting guided tour and visit the colony of Little Penguins residing in Flea Bay. You could also find an exciting shore excursion that visits the smallest, rarest, and friendliest dolphins in the world at Akaroa Harbour.
If you have the time to make the drive up to Christchurch for the day, explorers can enjoy a marvellous selection of museums, restaurants, and shopping. Moreover, the Christchurch Botanic Gardens provides plenty of fun to keep you busy for the whole day.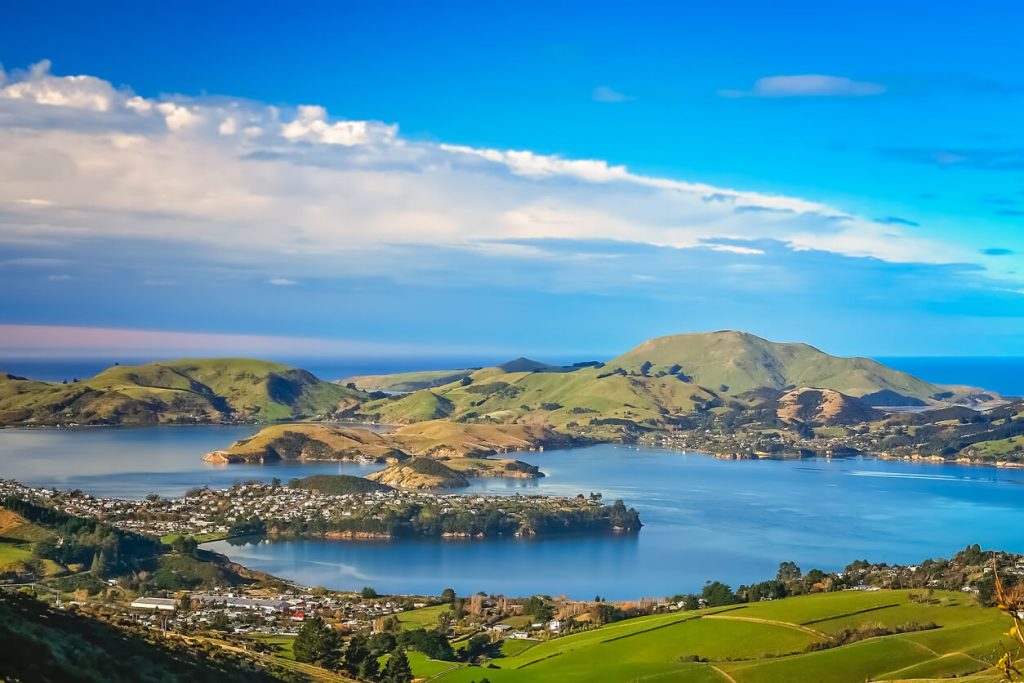 Dunedin (Port Chalmers)
As the second largest city on New Zealand's South Island, Dunedin provides a world of charm and excitement just waiting for you to experience. Home of the gold rush in the 1860s, Dunedin boasts plenty of historical landmarks and buildings with distinct Victorian and Edwardian architecture that will surely pique the interest of any history buff.
Travellers visiting Dunedin on a New Zealand cruise could chance upon the Otago Peninsula, a small inlet bursting with local nature and wildlife. With iconic rolling hills hosting colonies of albatross, penguins, sea lions, and much more, we strongly recommend booking a shore excursion that lets you get up close and personal with these creatures during your visit to Dunedin!
Ready to book your New Zealand cruise?
If so, there is no place to plan your next enchanting bucket list adventure than with us at Discerning Traveller. We have an experienced team of travel consultants who can organise a remarkable and stress-free ocean cruise for you in no time. Simply contact us today and we can craft the perfect bespoke holiday for you.