With unparalleled excitement around the Queensland border opening on 1st December 2020, Australians can look forward to a summer getaway in our very own tropical paradise – and it's just a short flight away. Swathed in crystal-clear waters, lush rainforests and white sandy beaches, there is no dearth of things to do in the sunshine state for a relaxing short break. From world-famous attractions to the road less travelled, NOW is a great time to explore Queensland with your personal luxury and experiential agent Discerning Traveller.
Snorkel or Dive in the Great Barrier Reef
Without a doubt, Queensland's greatest attraction is the world's largest living structure, the Great Barrier Reef. The reef's astounding diversity or corals and marine life draws millions of visitors from all around the world every year. While 2020 is going to look a little different, local Aussies can take advantage of the raft of amazing guided tours and self-guided packages for exploring the Great Barrier Reef without having to worry about losing out to scores of international tourists.
Discover the Unique Charm of the Whitsunday Islands
Teeming with jaw-dropping natural beauty, these 74 gleaming islands along the Great Barrier Reef resemble the very best of what Queensland has to offer. Peppered with pristine beaches and clear waters, choose to stay in the comfort of a luxurious Whitsundays resort as you take in the gorgeous scenery around you. From activities like snorkeling, kayaking and stand-up paddle boarding to relaxing sunbathing or local small ship cruises, get ready to discover utopia – on your doorstep.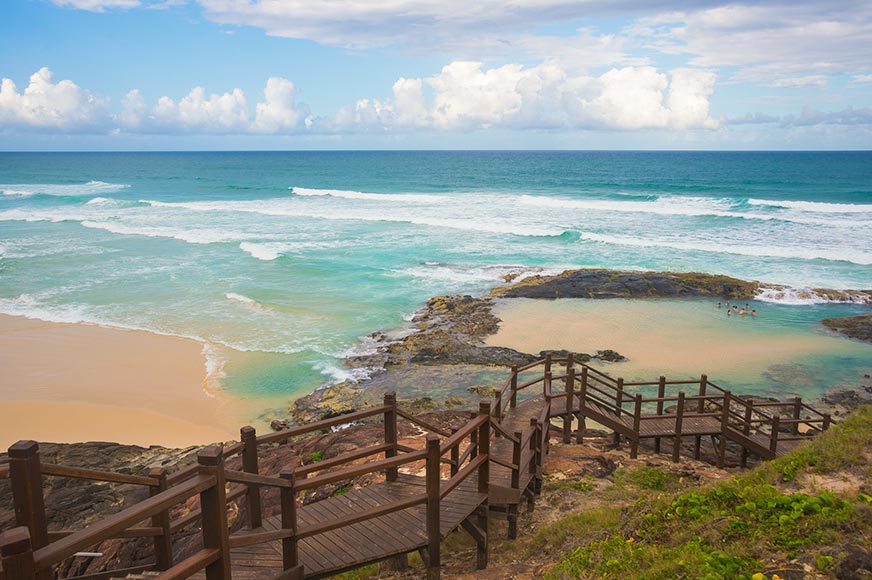 Dial Up the Romance on Lizard Island
With spectacular reefs fringing its untouched turquoise waters, Lizard Island is a decadent getaway for those seeking a romantic sojourn. From champagne on arrival to couples massages to incomparable coastal views to gourmet dining, get off to the best start on your honeymoon or 25th anniversary. Just want to hang out with your friends? Get a motorised dinghy and explore the array of beaches around or go kayaking in the clear waters.
Explore Daintree National Park
Daintree National Park is the oldest surviving rainforest in the world and is also a World Heritage Area. During your safari, you will discover an abundance of endangered species and wildlife, like Boyd's forest dragons, Bennett's and Lumholtz tree kangaroos, buff breasted paradise kingfishers, musky rat-kangaroos, cuscuses, spotted tailed quolls, Daintree river ringtail possums, flightless southern cassowaries and so much more. Plus, you'll find yourself awed by over 18,000 plant species dotting the park. Haven't heard of any of these before? Your tour guide will take good care of you.
Swim in the Champagne Pools on Fraser Island
A truly unique natural phenomenon, Fraser Island is made up of naturally formed champagne rock pools – creating the perfect swimming hole for those who don't want to venture too deep. Fringing the pristine waters of the ocean, enjoy a stellar view of unspoiled waters crashing against the rocks to create champagne-resembling bubbles.
Queensland has something for everyone, which is why it's no surprise that the border opening announcement was met with widespread celebration. Get in now to avoid missing out on some fantastic offers on Discerning Traveller. To make your getaway even better, give us a call now and we can help you with some exclusive upgrades.