Although the world has slowly opened up to international visitors, it helps to keep in mind some essential post COVID travel tips so you can holiday safely and with peace of mind. With restrictions and rules around travel being tighter than ever, it's imperative that you take all the time necessary to understand what you need to do for a stress-free trip. Whether you're embarking on an ocean cruise or flying overseas for guided tours, there is nothing worse than arriving at check-in only to be turned away at the last minute.
Travel post COVID shouldn't be filled with anxiety, and the best way to do that is to plan smart and organise everything early. So, here are some essential post COVID travel tips so you can jet off on a bucket-list adventure worry-free.
Double-check your vaccine requirements
At this point, most countries across the globe have international vaccine requirements that you must follow to be let into their country. Before you book any flights or hotels, we strongly recommend reviewing all the vaccine requirements in each country you plan to visit. Be sure to also prepare any relevant documents such as your international vaccine certificate. This is because you'll likely need to show this in person at Government check-in points such as airports. Additionally, private venues might be able to enact their own rules regarding vaccines. As such, having the paperwork on hand can really alleviate any last-minute pain.
Furthermore, if you plan to take a cruise, there'll also be additional requirements set by the cruise line which you'll need to follow. As cruises typically sail from one country to the next on a daily basis, restrictions tend to be a little tighter than you might expect. We suggest reading our in-depth Cruise Vaccine Requirements guide that breaks down what you need to do before and during your voyage.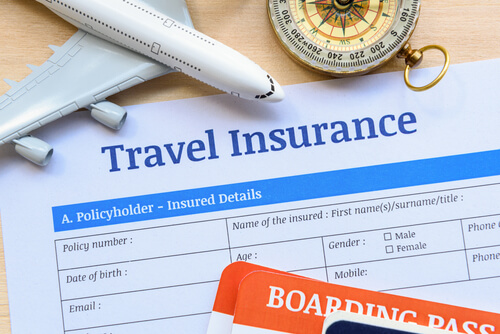 Sign up for travel insurance
As you might expect, with more risk comes the need for a safety need when things don't go as planned during your trip. In turn, one of our post COVID travel tips is to look into a relevant COVID travel insurance provider. Whether you plan to go on a domestic adventure or wish to fly overseas, having travel insurance could make all the difference. Look for travel insurance that'll ensure any potential danger can be handled with minimal stress on your end. You don't want to be caught in a medical emergency and be handed an eye-popping bill, so set yourself up with travel insurance before any major trip post COVID.
Book in any additional relevant vaccinations
While you might be thinking about one particular virus, an important post COVID travel tip you need to remember is to also get yourself vaccinated for any region-specific diseases. Even though it might seem unnecessary to get vaccinated, getting infected with diseases such as Malaria or Yellow Fever could easily put your life at risk in a matter of moments. Plus, these diseases are also generally rather painful!
Rather than roll the dice while travelling, we strongly advise putting in a little bit of time to get yourself vaccinated for any preventable diseases that are found in the region you'll be visiting. This is especially important in areas such as parts of Asia and Africa where insect-borne diseases can be much more easily attained as you explore less travelled parts of the area.
Keep up to date with local restrictions during your trip
Once you've safely arrived at your destination, another post COVID travel tip to keep in mind is remaining in the know about any local restrictions while you visit. In particular, whether any restrictions or rules are changing during your time in the country, state, or territory. From vaccine requirements, and necessary personal identification, down to whether you're allowed to enter a country from the one you're leaving, in an ever-changing globe, keeping up to date can make or break your adventure. While this might just mean spending five minutes watching the news or subscribing to email or text alerts, those couple of moments in a day can prove to have a major impact on how you travel.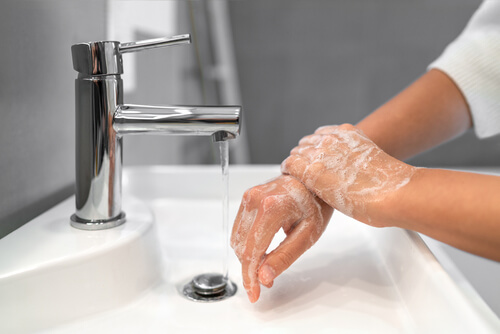 Regularly wash your hands
Just like when you're at home, it's even more vital that you maintain hygiene standards as you travel. As you come into contact with what might potentially be hundreds of different people every day, so do your hands as you touch handrails, hold items at a market, and exchange currency. When necessary, take the time to wash your hands using the correct technique and keep yourself safe from potential dangers that include and go beyond just COVID-19. If you don't have access to running water, hand sanitizer should prove immensely useful!
Drink plenty of water
Time flies when you're having fun, and sometimes all that adventure might distract you from drinking enough water to continue the excitement. Ever been travelling and started to feel sluggish and not 100% by the mid-afternoon? That could potentially be a sign that you need a cup of water to wash through your body and revitalise you. It's recommended that you need to drink at least two litres of water a day, with around two and a half litres of water for men. That doesn't mean you can gulp that amount down in an hour, but over the course of the entire day. So, keep a trusty refillable water bottle with you and you'll ensure you have plenty of energy throughout the entire day.
Get sufficient sleep every night
Speaking of energy, ensuring you give your body plenty of rest guarantees you'll be ready to truly enjoy every day of exploration without feeling fatigued. Now, that doesn't mean you have to follow that same humdrum sleep routine you keep at home. This is a holiday after all. But, for every late night you have in the town, you'll need to accommodate time in the next day or two for additional rest to make up for it. You don't want to be in a situation where you have to push yourself through a surprisingly gruelling tour and miss out on special moments, so listen to your body and get some sleep!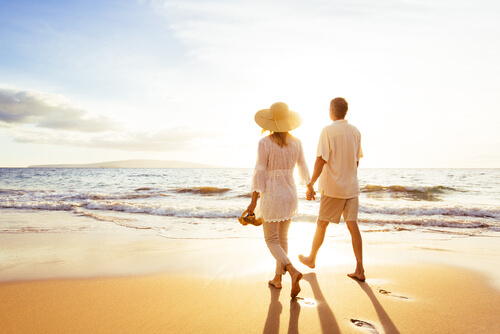 Spend some time in the sun every day
This shouldn't be an issue for those who plan to spend every day hiking through forests or hopping from beach to beach. Nevertheless, for those who might be holidaying in urban centres or colder climates, a great post-COVID travel tip is to get yourself a daily dose of Vitamin D. Easier said than done in some locales like Northern Europe where sunlight hours are minimal in parts of the year, but Vitamin D is a huge source of energy and can prove vital in giving you an extra burst of life.
Let Discerning Traveller plan your next adventure
Now that you've read up on all our post-COVID travel tips, it's time to start planning your upcoming holiday. Our team at Discerning Traveller can help you in a multitude of ways to finalise your grand adventure. From flights to accommodation to your daily activities, our bespoke service from our travel consultants can organise everything for you. So, the only thing you need to worry about is who you want to bring with you. Contact Discerning Traveller today by calling 1300 950 620 and our brilliant travel specialists will be on hand in moments to plan your great escape.