On the lookout for the best places to visit in Victoria, Australia as you plan that unforgettable road trip? With so many nice places in Victoria to visit, often the hardest decision isn't where you'll be going, but what you must leave out! From dreamy drives along the coast, the delectable food and wine at the many vineyards, to the centuries of Gold Rush history, there is an abundance of beautiful places to visit in Victoria for a day trip or even longer.
Round up your friends, fill up the tank, and hit the highway as we go through some of our must-see places to visit in Victoria.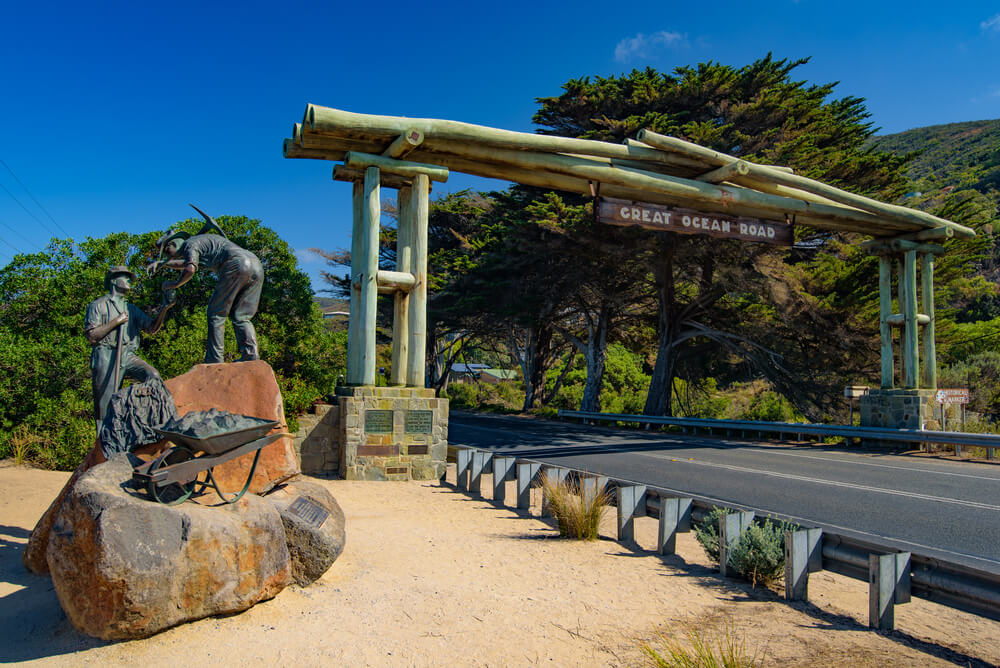 The Great Ocean Road
Bursting with rugged splendour, the Great Ocean Road is easily the best coastal drive in all of Australia. So naturally, we're putting it at the top of the list for our best places to visit in Victoria. A couple hours drive from Melbourne, the Great Ocean Road is famous for its iconic 12 Apostles – towering limestone structures chiselled into shape over millions of years. Furthermore, with splendid walks both short and long weaving its way along breathtaking cliffsides and endless forests, the Great Ocean Road is a nature lover's dream. Stretch your legs by the sea, let the sea breeze brush through your hair, then set out along the Great Ocean Road on your next Victoria road trip.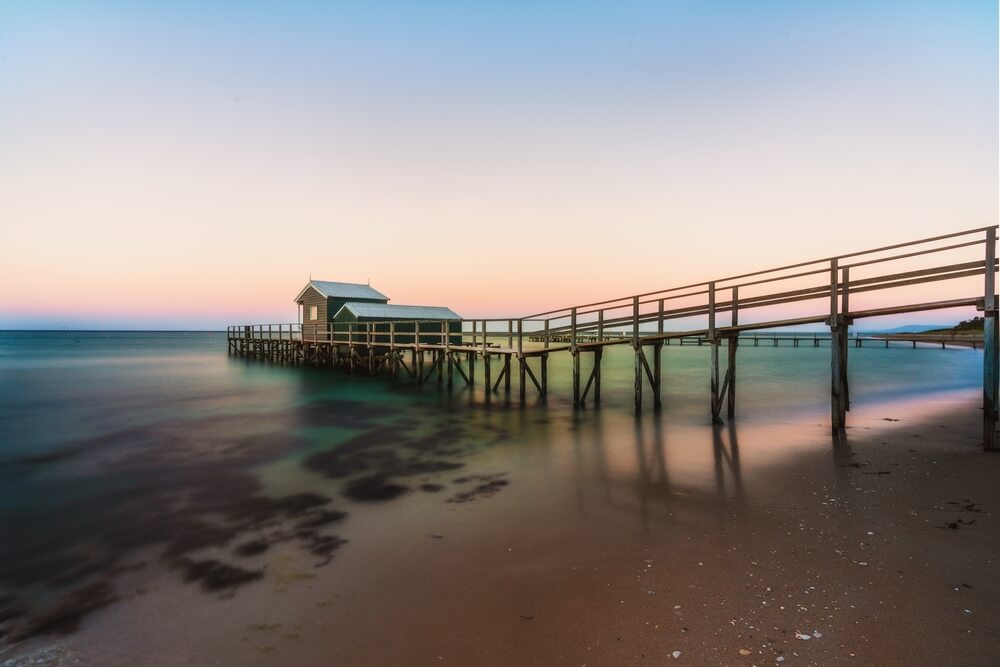 Mornington Peninsula
Need some places to visit in Victoria that are a little closer to Melbourne? Then we recommend doing a day trip out to the Mornington Peninsula. What makes this bucket-list destination stand out is the variety of different things to see and do. You can spend the day jumping from one café to the next tasting local delights. Or you could soak up the sun at one of the region's many sprawling beaches. Alternatively, you can even just organise a guided tour through its gorgeous historic villages, enriching yourself with the European architectural influences that continue to this day. Whether you book a tour or just do a quick search on Google Maps, there is definitely no wrong way to explore the Mornington Peninsula.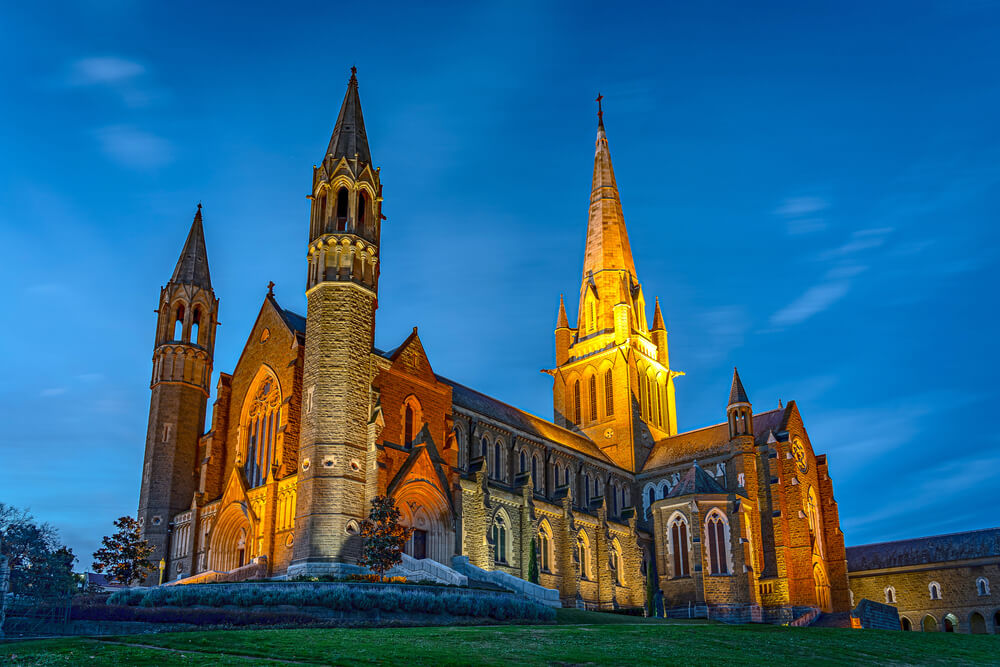 Bendigo
Heritage is at the heart of everything in Bendigo. Becoming one of Australia's most populous towns during the Victorian gold rush, Bendigo has transformed itself into a cultural, historical, and gastronomical hub. Listed as a UNESCO City of Gastronomy, Bendigo is packed with tantalising eat streets, local farmers' markets, as well as must-taste craft beers and premium wines. Moreover, with stunning regional art exhibitions, extraordinary Chinese festivals, and plenty of mines to dive into, you'll never run out of things to do while visiting Bendigo.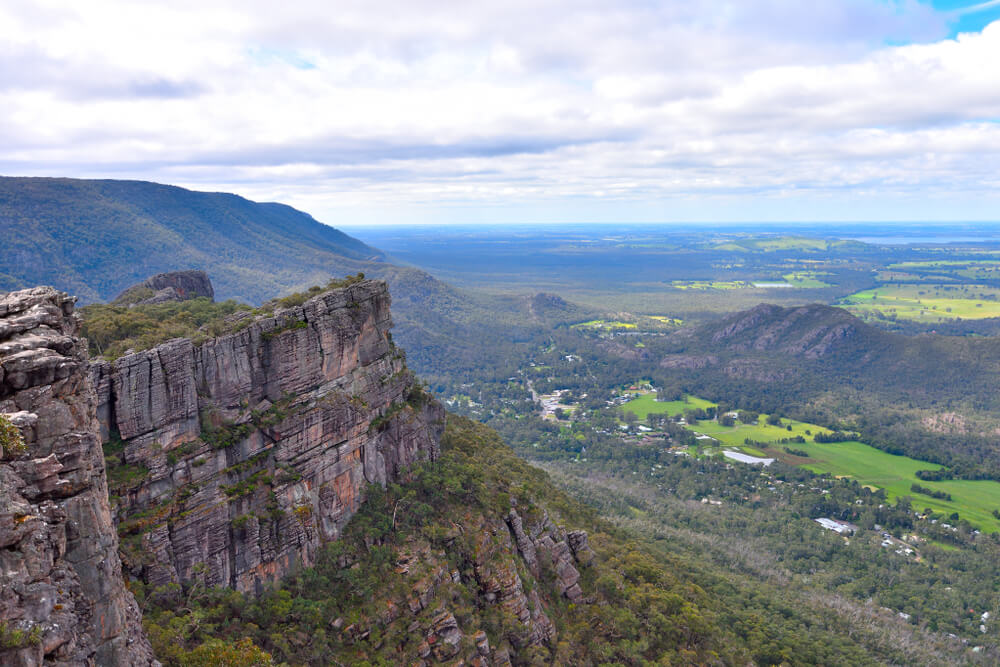 The Grampians
For an unfiltered adventure through pristine Victorian country, you'll be hard-pressed to find a better destination than the Grampians National Park. Journey along its renowned hiking trails and uncover a world of natural wonders. Awe-inspiring Aboriginal heritage sites, marvellous waterfalls, and remarkable mountains, the Grampians will always impress no matter what direction you decide to go. Plus, Halls Gap Zoo, Victoria's largest regional zoo, is only a moment away and is a perfect getaway for the entire family. Embark on a food and wine tour, check out the local markets and art shows, and then unwind at one of the brilliant nature resorts. It's easy to see why Victorians head on over to the Grampians time and time again.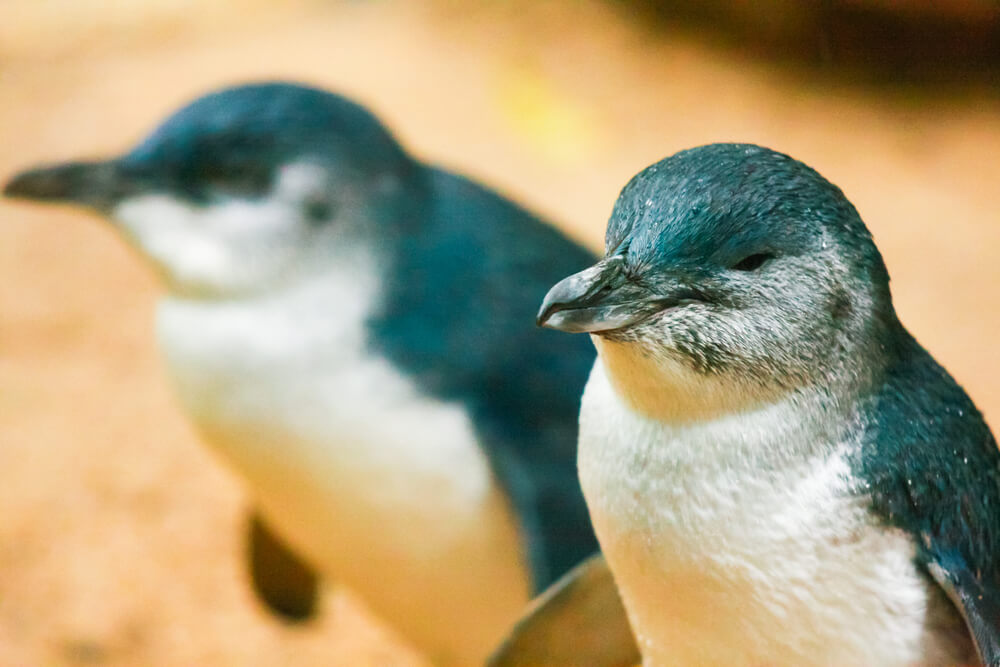 Phillip Island
Only a short drive away from Melbourne, Phillip Island is an excellent Victorian day trip destination for the entire family. Made famous for its well-documented Little Penguin parade happening every sunset, Phillip Island offers plenty of family fun throughout the day and well into the night. Race for first at Phillip Island Go-Karts. Watch the joyful seals as you sail away on a Wildlife Coast Cruise. Get up close with local wildlife at the Maru Koala & Animal Park. What's more, with the Australian Motorcycle Grand Prix (MotoGP) happening here every year, motorsport fans will have plenty of non-stop action to check out on their visit too!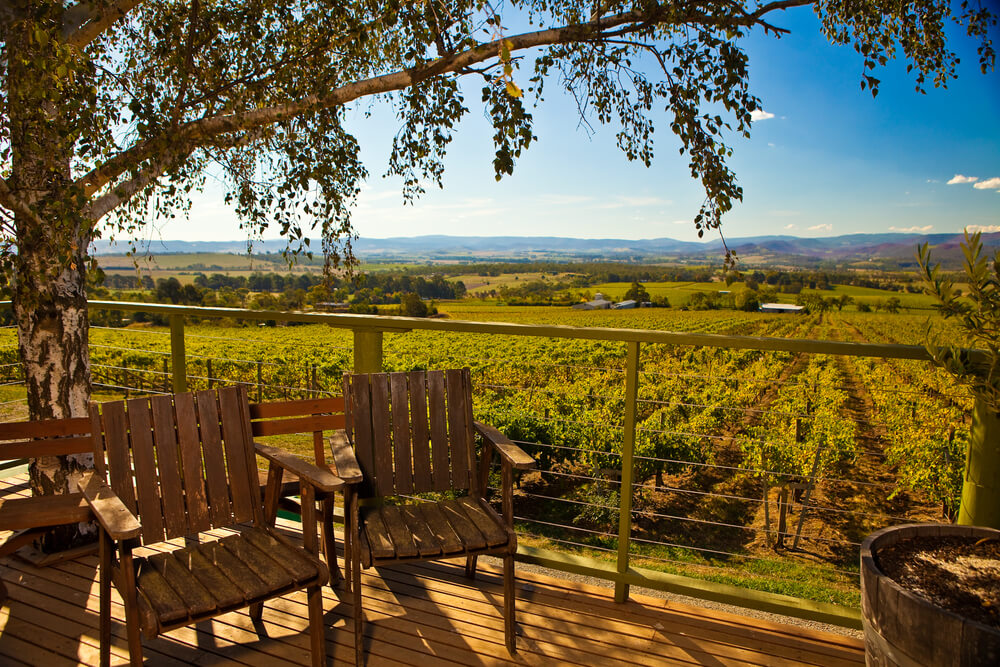 The Yarra Valley & Dandenong Ranges
Lose yourself amongst the endless vineyards and world-famous restaurants while travelling through the Yarra Valley and Dandenong Ranges. As one of the most popular places to visit in Victoria, this region has quickly become the hot spot for romantic weekends away and weddings. Not only will you be moments away from the best wineries in the state, but you'll have access to a refined selection of breweries, cider makers, and award-winning restaurants. Furthermore, with an abundance of hiking trails, nature sanctuaries, waterfalls, and so much more, exploring the Yarra Valley and Dandenong Ranges is filled with constant wonder.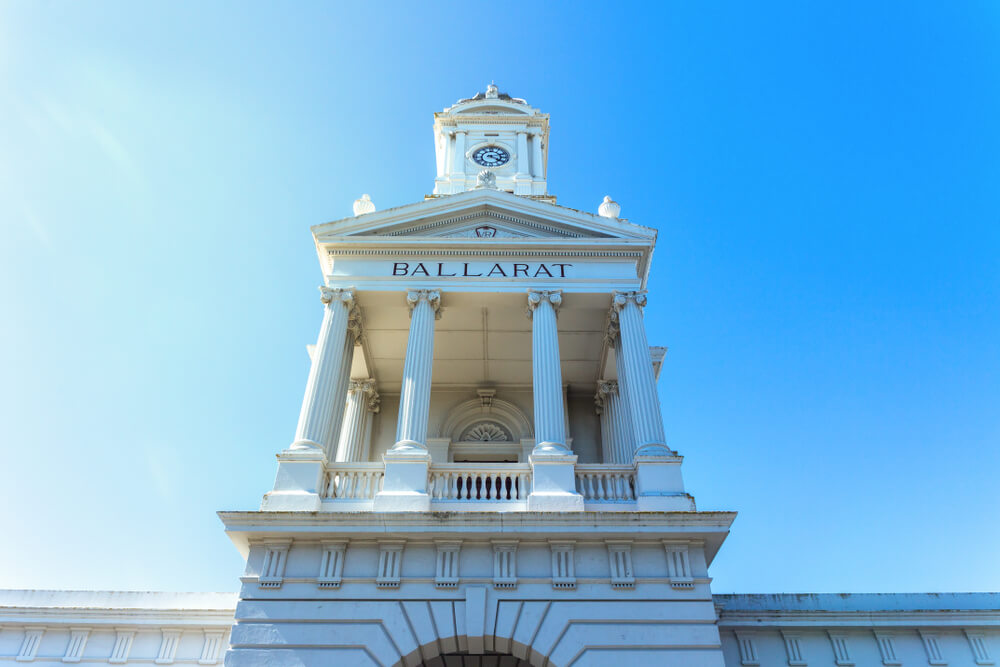 Ballarat
As the most populous inland city of the state, we can't help but recommend Ballarat as one of the must-see places to visit in Victoria. As one of the original and thriving boomtowns during the Victorian gold rush, Ballarat has kept on to become one of the cultural focal points of the region. Home to grand colonial architecture and art galleries, Ballarat puts its storied history at the forefront of everything it does. Learn about the significant story of the Eureka Rebellion and the creation of the iconic flag at the Eureka Centre. Go back to medieval times at Kryal Castle and watch jousting matches or archery contests. Discover what it was like to live in the 1850s gold rush at Sovereign Hill.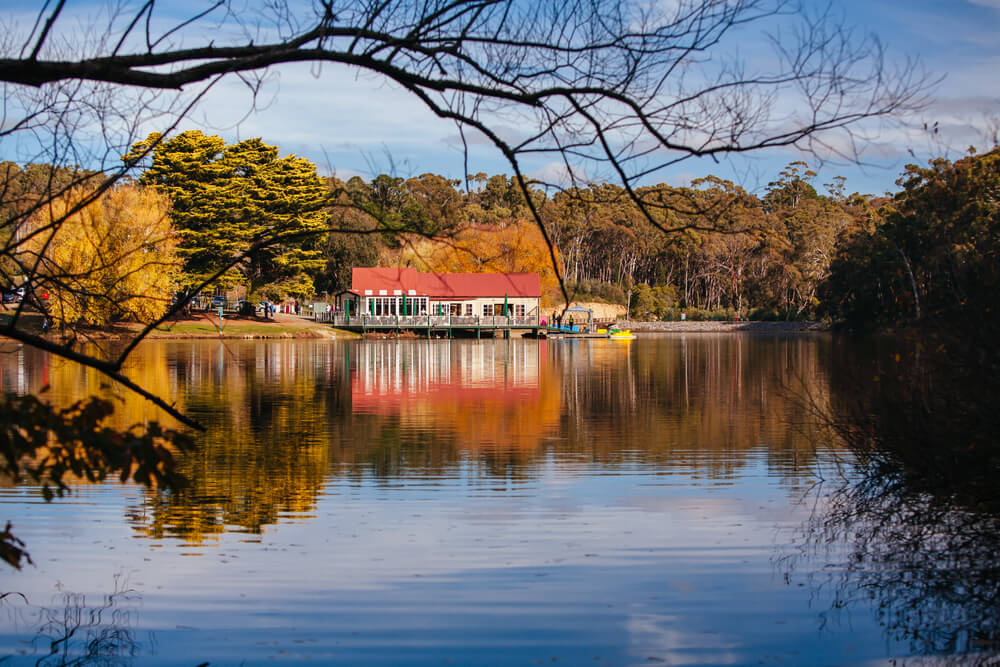 Daylesford
Touted as one of the most relaxing towns in Victoria, Daylesford is a brilliant day trip locale for any occasion. Take a dip into their renowned mineral spring water or book a night or two at one of their invigorating spa resorts. Go for a soothing kayak along Jubilee Lake with a loved one. Hop from one famous eatery to the next and try the delicious local cuisine. Plus, with plenty of events happening throughout the year and only a couple hours' drive from Melbourne, Daylesford is easily one of our favourite places in Victoria to visit.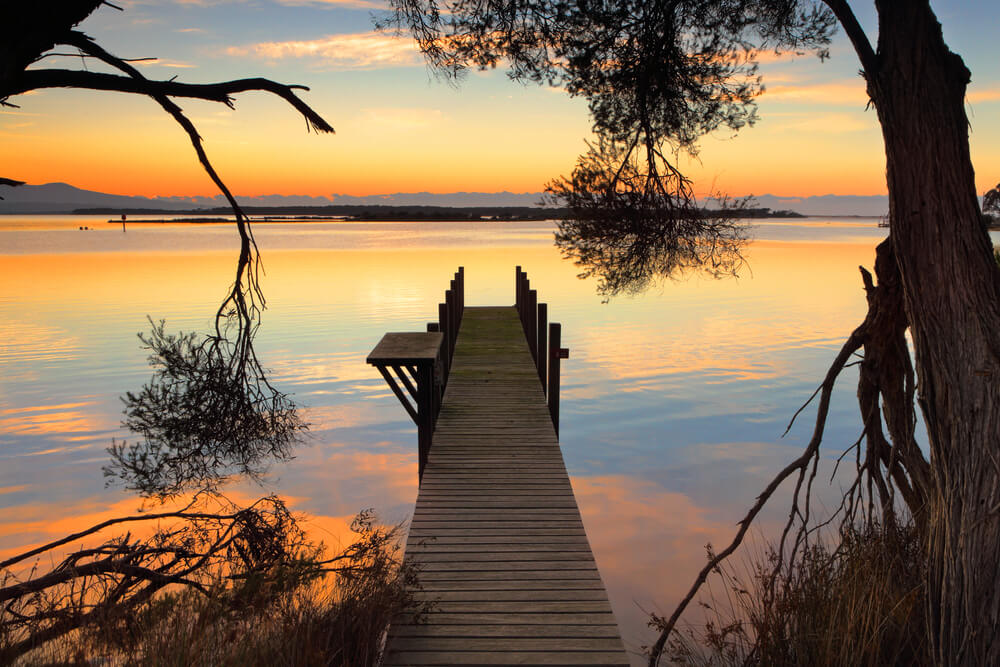 Mallacoota
A coastal delight located in East Gippsland, Mallacoota is a whimsical seaside town with plenty of heart and natural splendour to soak in. Encompassed by clear, pristine waters, this quiet coastal township is the perfect place to soak in the summer sun or escape the hustle and bustle of city life. Find the perfect camping spot looking over the seaside inlet. Ride the waves and go surfing at one of its many sandy beaches. Jet off to the remote Gabo Island and uncover rich wildlife and beautiful rocky cliffs. With this and so much more to choose from, we believe Mallacoota is absolutely worth the drive over.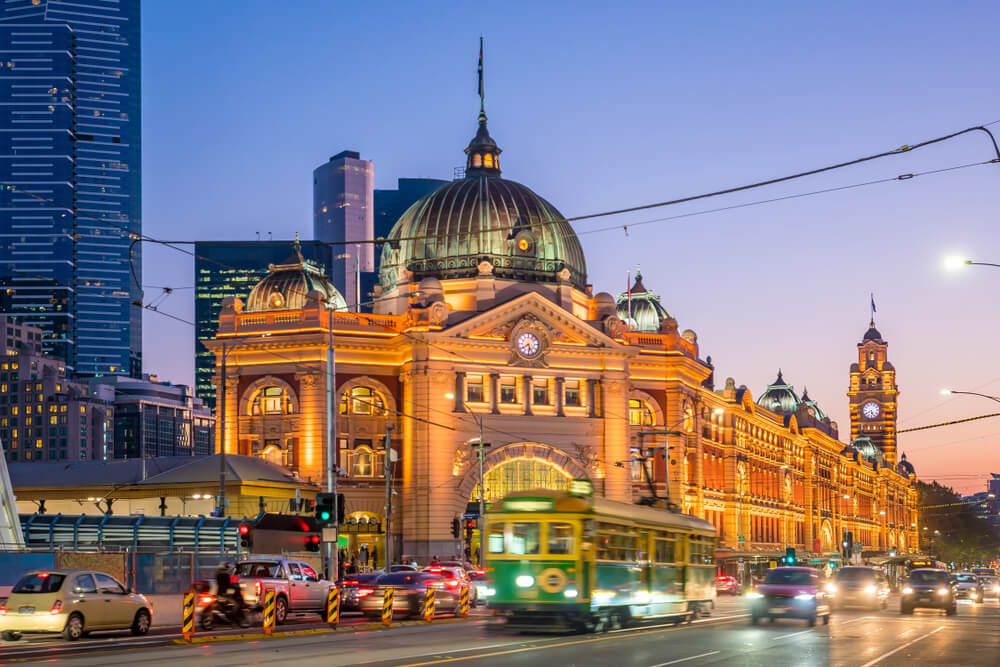 Melbourne
This might be cheating, but we can't do any list of the best places to visit in Victoria without mentioning the capital city of Melbourne. Rapidly becoming the heart of young Australia and the bubbling arts and creative scene, Melbourne is bursting at the seams with exciting things to see and do at every street corner. Love food? Melbourne boasts one of the best culinary scenes in the Southern Hemisphere from Michelin star-level fine dining to divine local cafes. Enjoy a bit of live entertainment? Melbourne features a seemingly endless array of stage shows, concerts and in-person experiences happening every night. Just feel like wandering? Melbourne is home to a sea of gorgeous laneways and plenty of boutique shopping districts to get lost in. The city truly does have it all and is an essential visit for any Australian looking to explore the remarkable state of Victoria.
Need someone to handle flights, accommodation and a little more? Contact Discerning Traveller
For the refined touch or when you just need a helping hand finalising your upscale adventure, Discerning Traveller is there to help you. Contact us today on our phone number 1300 950 622 and one of our experienced travel specialists can help you with any particular request you have. From epic group adventures, grand ocean cruises, to intimate guided holidays, our team can help you put the finishing touches on a journey that you'll remember for a lifetime.