There's no other experience quite like a train adventure. And if you thought you'd have to travel to another continent to discover the best rail journeys, think again! Some of the world's most iconic rail expeditions are right on our doorstep. Enjoy the comfort of your own private sanctuary and scrumptious dining choices as you take in changing landscapes, terrains and wildlife from a truly unique vantage point. Embark on any of these Aussie rail journeys and get a front-row seat to breathtaking, close-to-home natural backdrops like never before.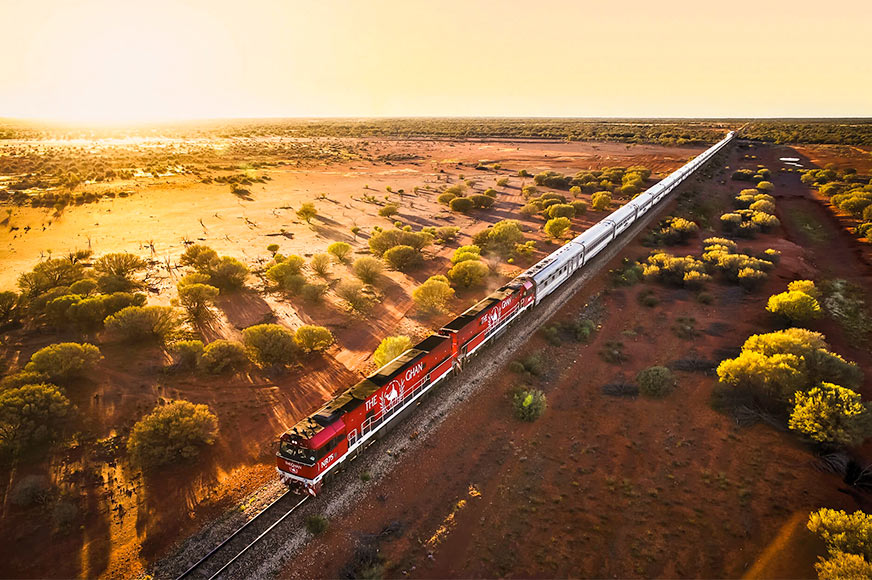 The Ghan
A legendary rail journey between Adelaide and Darwin, The Ghan is widely recognised as one of the best rail journeys in the world. Taking 54 hours to complete the 2,979 km corridor along with a stop for four hours in Alice Springs, this three-day two-night adventure from Journey Beyond will take you back in history as you absorb ancient Indigenous rock art and discover the wonders of the Australian outback. Renowned for its luxurious onboard hospitality, try the delicious all-inclusive cuisine paired beautifully with a selection of some of the best local wines. Once you reach your destination, enjoy some immersive off-train expeditions as you explore the history, natural beauty and culture of Alice Springs, Katherine and Outback South Australia. In 2019, The Ghan completed 90 years of providing a legendary train experience to Australian and international travellers alike.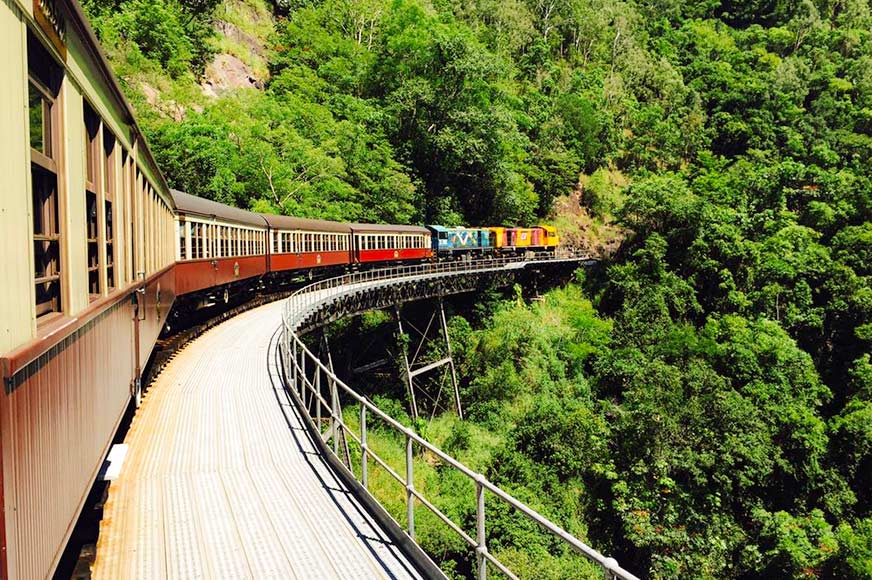 Kuranda Scenic Railway
From Cairns to Kuranda, this epic 34-km journey over just two hours is the perfect way to sample the beauty of a train trip without having to commit to a lengthy journey. Meandering through a World-Heritage-listed rainforest that is home to diverse plant and animal life dating back millions of years, take in the most exclusive views of the Coral Sea and the Great Barrier Reef. Along the way, you'll pass breathtaking waterfalls and scenery, while absorbing your Victorian-inspired rail carriage.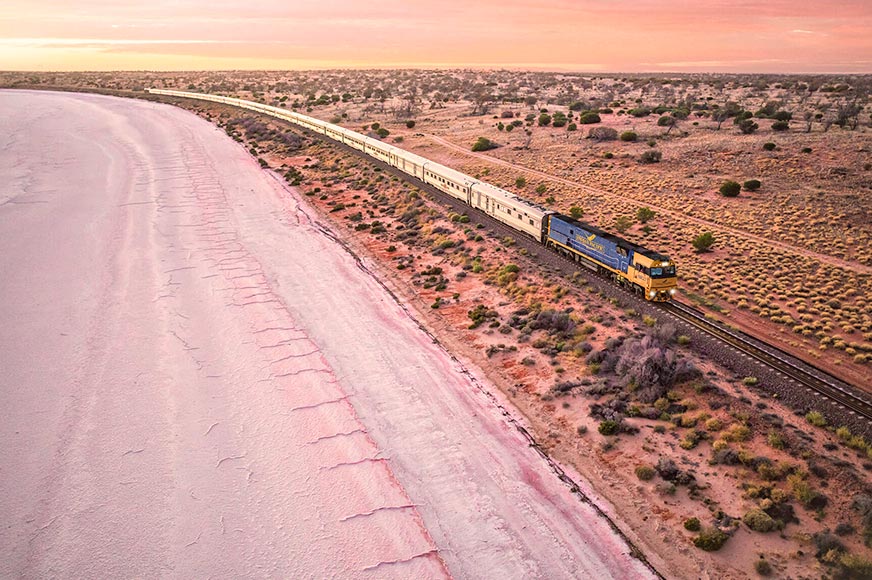 Indian Pacific
The Indian Pacific, from Sydney to Perth and vice versa, is named after the two oceans encountered during this epic 4,352km journey set over four days. On your rail trip, you will experience Australia's spectacular outback and interior landscapes that make this island country so distinctive – from the lush greenery of the Blue Mountains in NSW to the flat, almost treeless Nullarbor Plain. On board, you will be greeted with the finest hospitality and excellent dining paired with fine local wines, while getting the opportunity to handpick exciting off-train excursions.
Great Southern
From Brisbane to Adelaide, Great Southern is a rail journey that ticks almost every box imaginable. On-board this latest luxury rail journey in Australia, you'll have the opportunity to explore some of the finest landscapes up close and personal. The three-night journey from Brisbane to Adelaide includes a beachside dining experience in Coffs Harbour, an optional immersive day in NSW's wine region – Hunter Valley and an afternoon of unique touring experiences in outback New South Wales, such as the Mad Max Museum in Silverton . Enjoy a regionally inspired menu and delicious local wines while you take in the jaw-dropping scenery around you.
An Australian train trip is a great way to discover the wonders of our own backyard – crafting an extraordinary travel experience like never before. And with hopes of the vaccine bringing Covid-19 to its much-anticipated end, work with the Discerning Traveller team to plan a rail itinerary like no other.